Rethink the way you see the main rooms of your home with this innovative design! A design studio in London, called Raw-Edges has come up with a living islands concept that will change the world of interior design as we know it! Shay Alkalay and Yael Mer of the Raw-Edges studio created this collection for Ceasarstone, a company known for its immaculate surface products.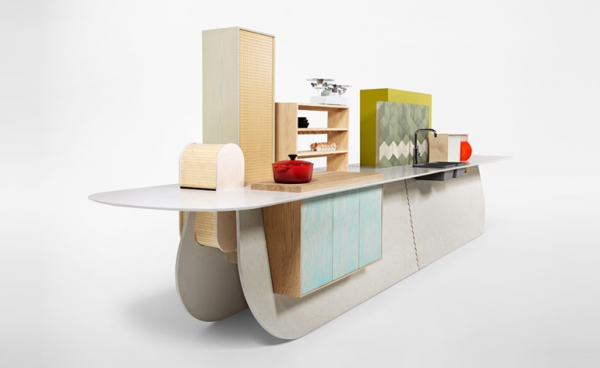 The collaboration of Raw-Edges and Ceasarstone has resulted in the invention of simplified home settings. This living islands design suggest that it could be made more mobile than the average set-up, not to mention the amount of space that would be saved and created. The foundation of the living islands, provided by Ceasarstone, reminds us of the days where paper dolls were popular with the versatile slots made for easy customization and maneuverability. This collection includes seven different mini-environments, which are all fully-functional. Although the style is kept as contemporary as possible, there are still fun splashes of pastel colors added to the various materials used to create even more enjoyment to this new perception of living.
With the various styles to choose from and the promise of a complete collection that includes basic essentials such as a kitchen, a bathroom, and even a recreational island, you will not even miss the traditional trappings of what you were once familiar with. Evolving with the times never looked so good!