This storage table is called the Kai Table. Designed in 2003, by Naoki Hirakoso and Takamitsu Kitahara, this plywood table is nine hundred millimeters wide, nine hundred millimeters deep, and two hundred and seventy millimeters high. In Japanese, kai can mean to open or unfold, which is exactly what this table does. The hidden storage in this table is perfect for knickknacks and doodads, it is also perfect for those who prefer to have things out of sight, helping them to keep their environments neat and organized. It is a beautiful table that elegantly combines form and function.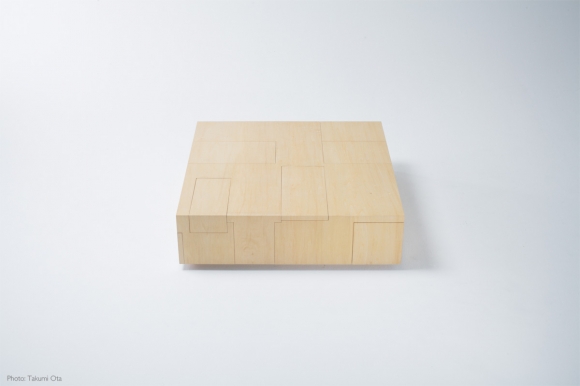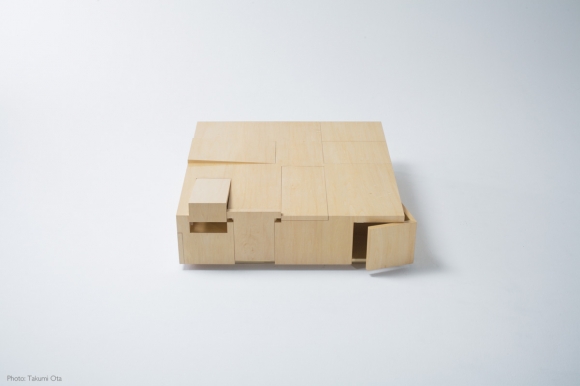 This stunning table opens into compartments, providing ample space for almost anything. Some of the spaces have hinges, some of them slide out, and some of them lift up, adding variety to this exciting table.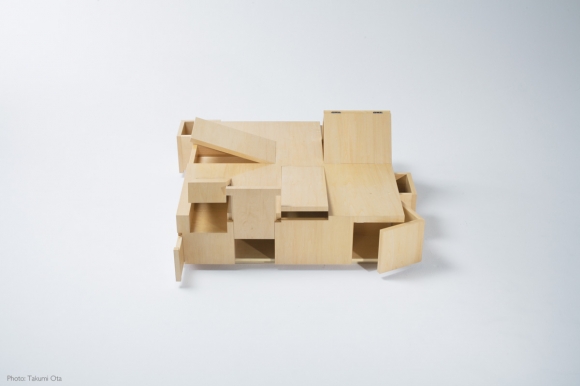 The different sections of this wonderful storage table are different sizes and shapes, expanding its storage capabilities. We adore the geometric shapes of the compartments, they add a significant amount of interest. There are so many formations that can be constructed using these beautiful small spaces, creating endless design possibilities. It would be neat to see a small sculpture or plant in one or two of the compartments, adding even more uniqueness to this wonderfully designed table.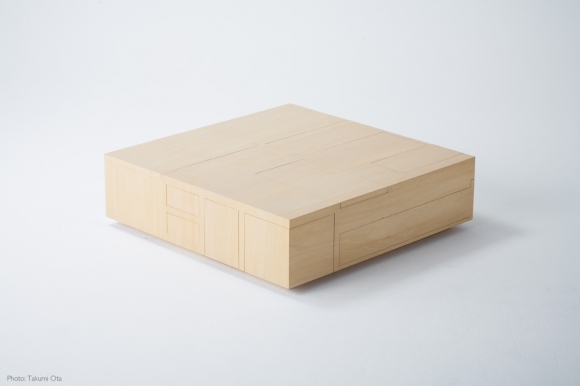 When the storage table is closed, it is unassuming and beautiful with its sleek and simple square shape. The lines from the compartments are barely visible, but they are visible enough to catch the eye and draw you into the design of the table.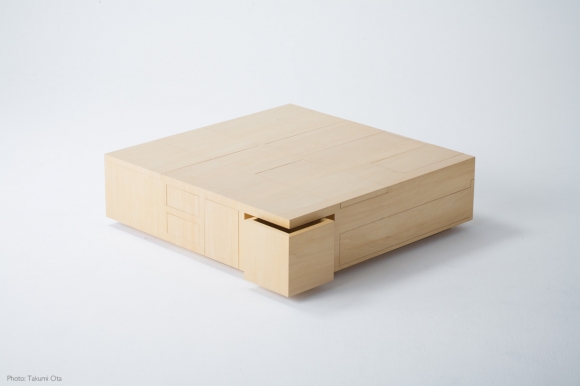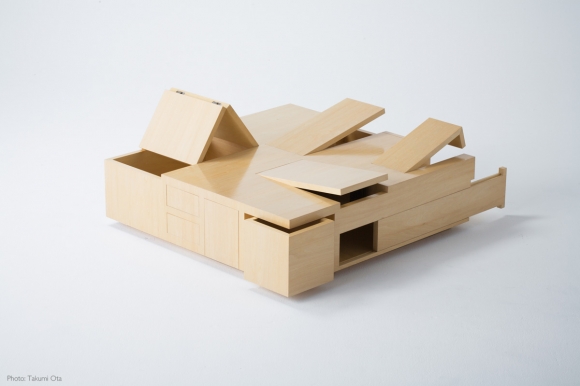 We think this table would be beautiful in the middle of a living room. The unassuming but intriguing design would add a bit of mystery and fun to the home décor, especially if the living room leans towards minimal design.
A wonderful example of form following function.