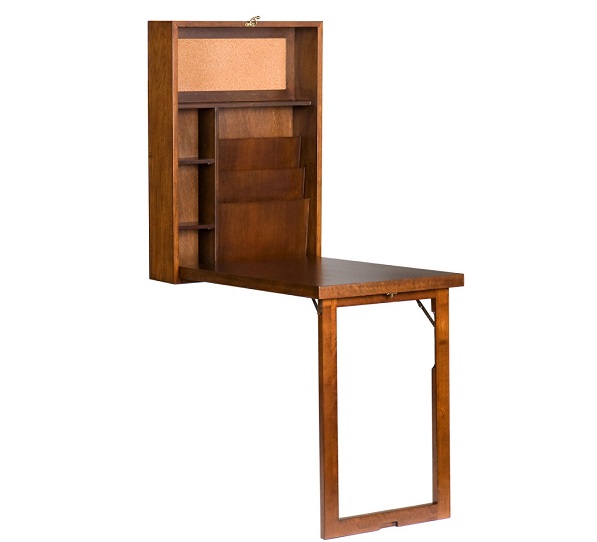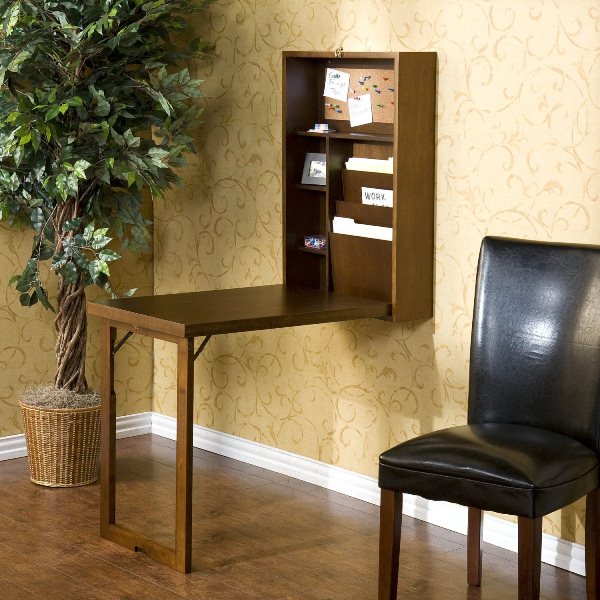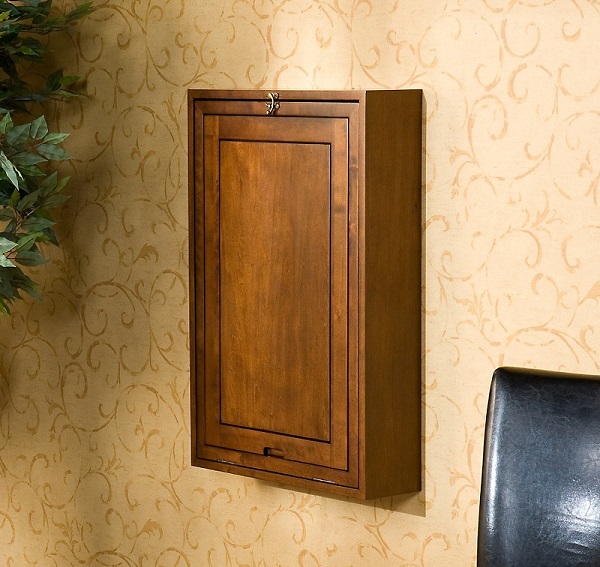 Perhaps you've already felt the necessity of arranging a small home office area in your house. Unfortunately work never ends and the distractions at home are so many that it's pretty hard to stay focused.
What you need is a small well arranged oasis where you can put your thoughts together and do what's urgent. If you don't want to waste a huge space for your home office, you should definitely go for a fold-out convertible desk. The one in the pictures is a perfect solution for any room in the house.
It features a beautiful walnut finish and when closed the table looks like a fine wooden case on the wall. When you fold it down you get a working desk, a cork board, two adjustable shelves and three paper organizers.
Check price and availability on Amazon.com