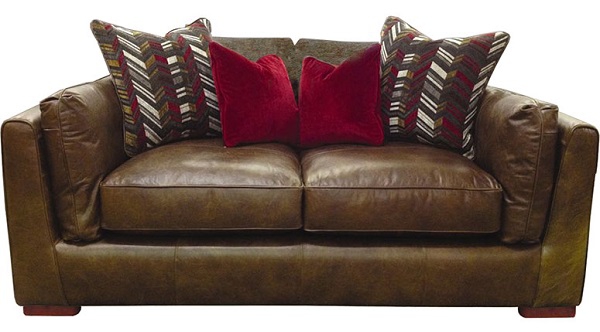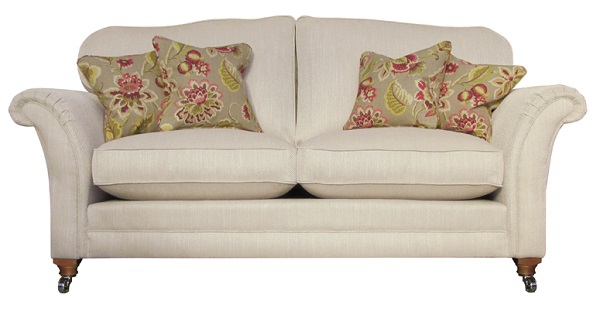 Images courtesy of Oldrids&Downtown
When decorating your new home or redecorating the home you already have, choosing a sofa is one of the biggest decisions you will make. There are quite a few things to take into consideration when choosing your sofa, one of them being, the material. For example, if you want something spunky, fabric might be the material for you, since there's a good amount of fabric sofa choices. If you want something sleek and simple, leather might be a good option because of its easy maintenance and elegant look. So, to help you with choosing your sofa, we've decided to look at the pros and cons of both leather and fabric sofas.
There are lots of different patterns, colors, and styles, you can choose from when you decide on a fabric sofa. Fabric sofas are also less expensive than leather sofas, and tend to stay room temperature. But there are also real cons when it comes to the beautiful fabric. For one, it fades, making it necessary to replace them earlier. They are also harder to keep clean, requiring much more maintenance.
Leather sofas tend to add a luscious feel to almost every home design, which is always wonderful. But when choosing a leather sofa, your color and pattern options could be limited. Leather sofas usually come in solid colors, and the color choices generally can't compare to the options you have when you choose a fabric sofa, and they're more expensive. On the good side, leather sofas are easy to maintain and usually get even more gorgeous as they age.
If you like bright colors and patterns, and you're not too concerned about maintenance, then fabric would be a wonderful choice for you. If you want to stay away from patterns and bright colors, and your budget allows it, then leather would be a great option.
So, which one did you pick?