When it comes to table leafs and adjustable furniture, the Extrados takes the cake. This ultra-modern modular dining table can be sued in an outdoor as well as indoor setting and is totally customizable in terms of size, making it perfect for both large and smaller spaces. It's the sort of futuristic table you'd come to expect from EGO Paris.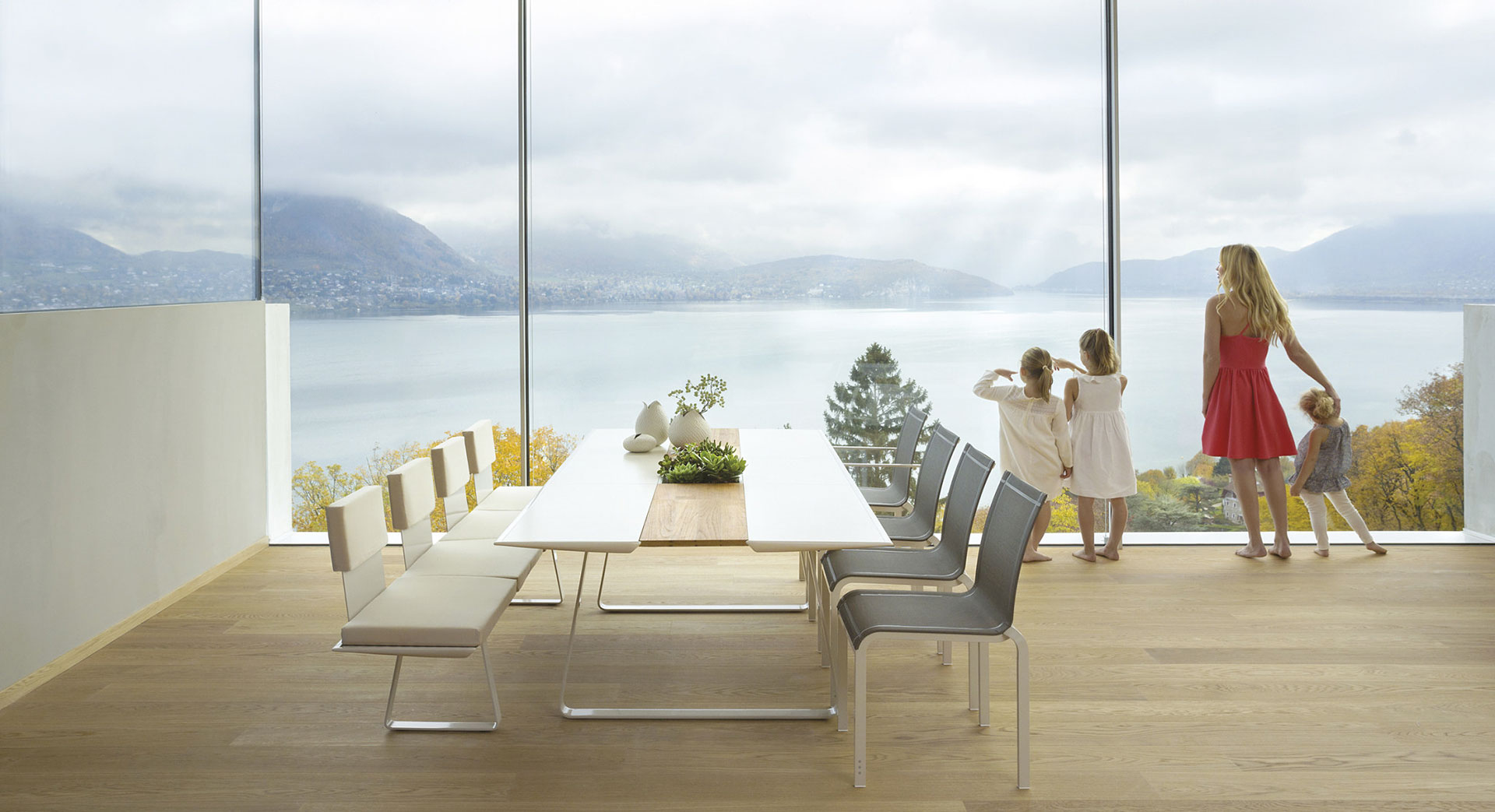 The structure and base is constructed from reinforced aluminum, bent and formed into sturdy legs with a smooth curvature at the ends to give the modular dining table its only bit of roundness.
The material of the table top varies between HPL (High Pressure Laminate) and ceramic, each lending different qualities to the collection. Regardless of the rest, the center leaf, an adjustable one, is made of wood with a natural finish. The addition of wood tones adds warmth to the otherwise stark and smooth contemporary dining table.
What really sets this table set apart from others of its kind are the special features, features like the customizable table runner. The wood leaf comes in three separate pieces and can be used all together to fill the center or partially removed to reveal an open space to which one could place plants, dishes, or other décor pieces.
But the center leaf isn't the only adjustable feature of the modular table. The whole top is customizable as well as the colors it's available in. You can expand the length and width as easily as you can contract it. And the finishes range in white, beige, or a dark grey, depending on your tastes and style.