Are your interiors under threat from an ever-growing number of books, magazines and journals in all shapes and sizes? Italian architect Giorgio Caporaso offers an ingenious solution to your display and storage demands with the Dynamic Modular Home Library. Taking a sustainable approach to modern décor, this system combines green sensibilities with adaptive design to enthral and inspire.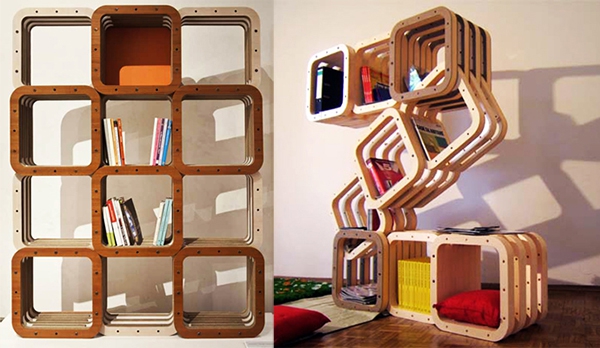 Part of a range of furniture and décor solutions exhibited at the Milan Design Week 2013, this modular home library grows out of a replicable square storage module. The modules are primarily made of recycled and recyclable cardboard. The honeycomb cardboard is encased in wooden ply board that varies in hue to create subtle contrasts between different sections of the library. The module has inbuilt grooves that allow the units to interlock with each other, even at an acute angle. They can therefore be arranged to suit the dimensions and aesthetic disposition of any space, allowing you to create organic permutations for your library. They can also always be shifted around and reconfigured as your needs change.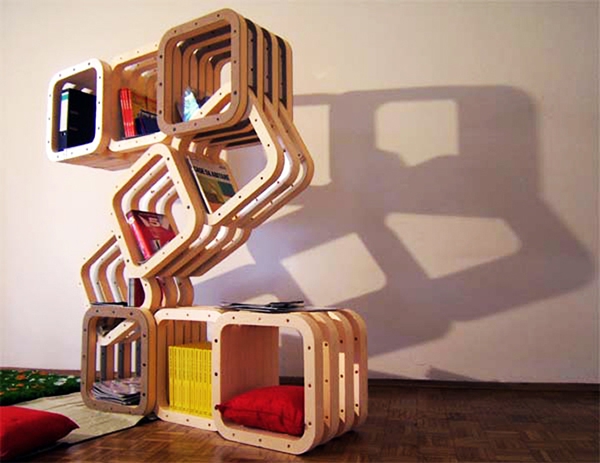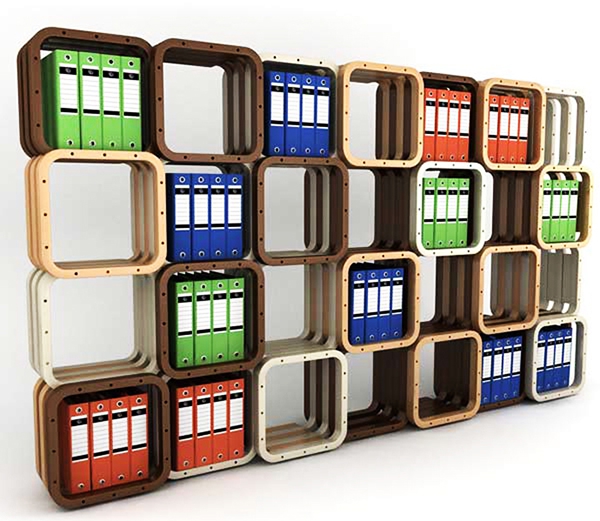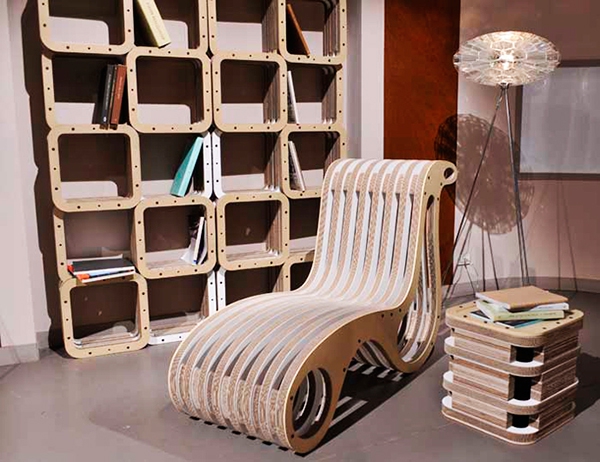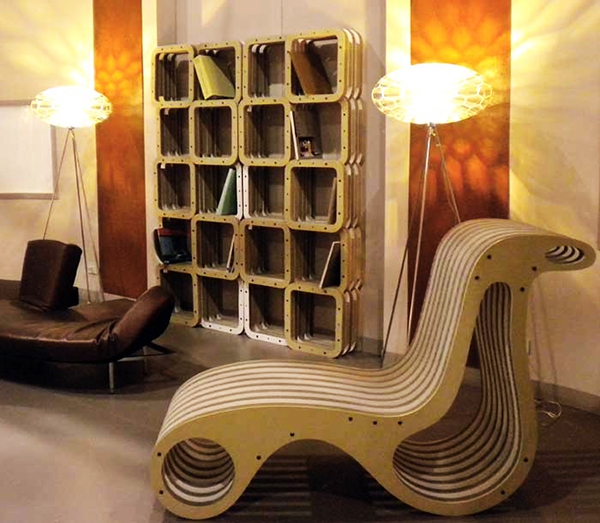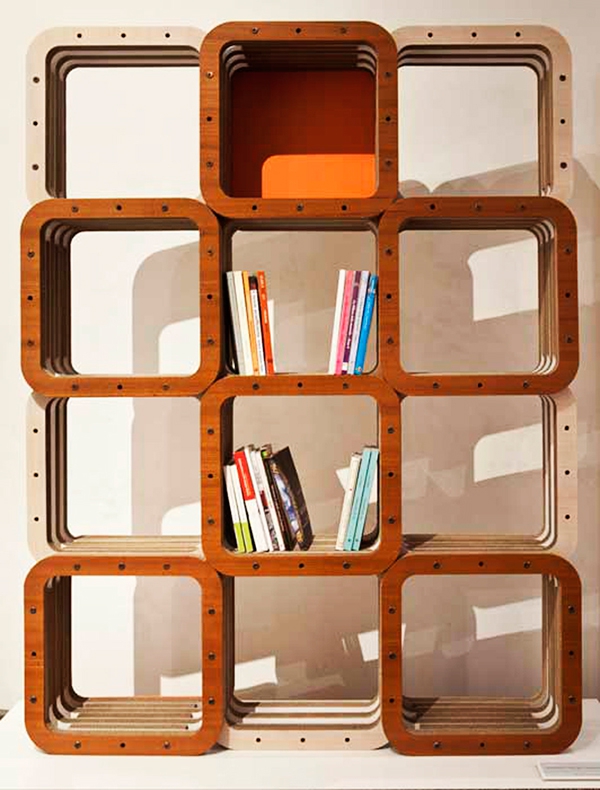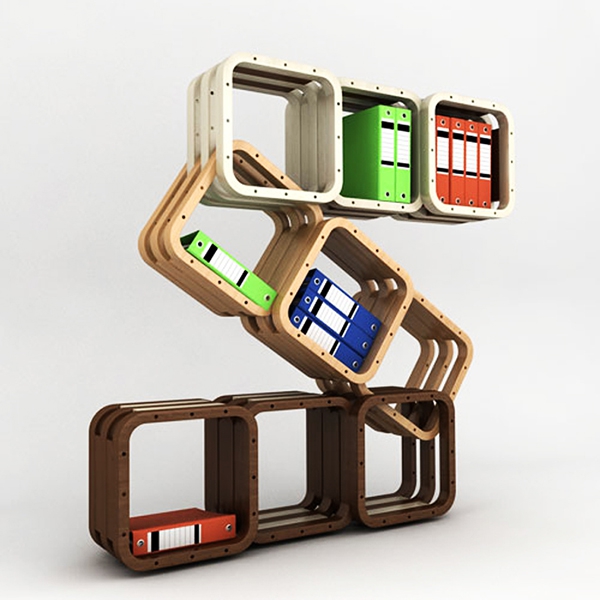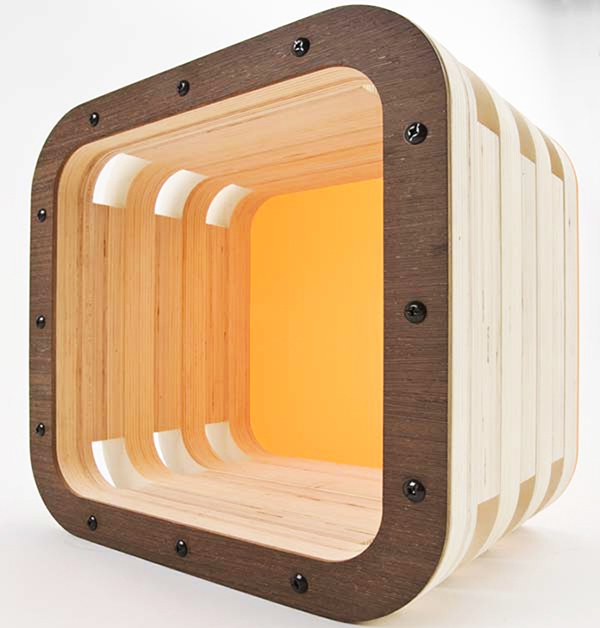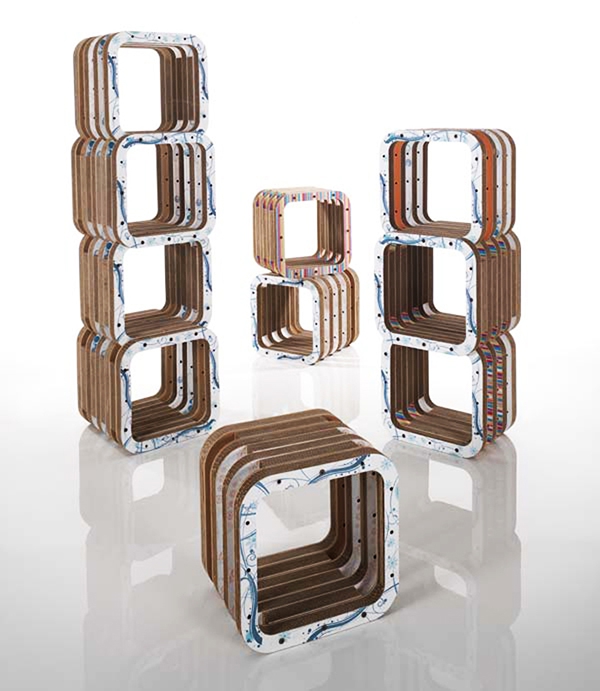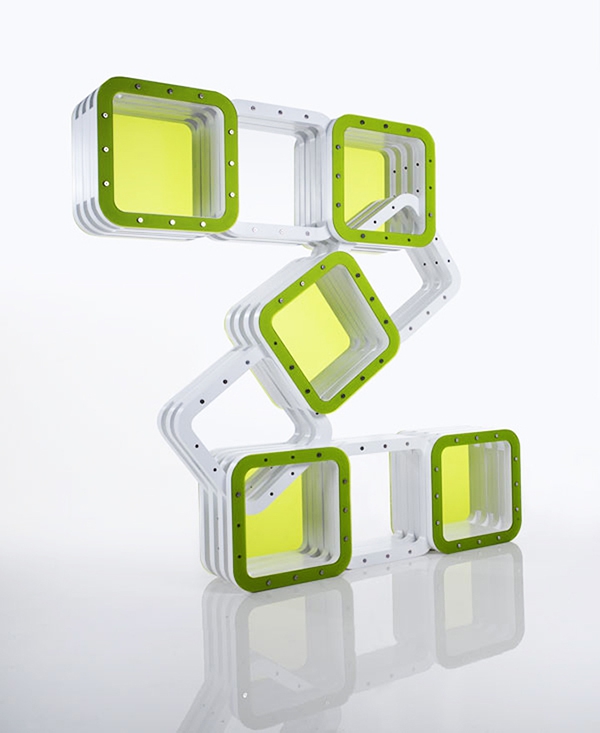 Playful and purposeful, the Dynamic Modular Home Library can be adapted into display cases, shelves, stands or even an intriguing panel wall- the possibilities of form and function here are truly endless!