This modern designer lighting created by D*Haus continues their tradition of adaptable and transformable design. The D*Light comes in two multi-colored color ways. The D*Light Black, also called Perspex, has saturated and bold colors. The D*Light White, also called Corian, contains softer colors.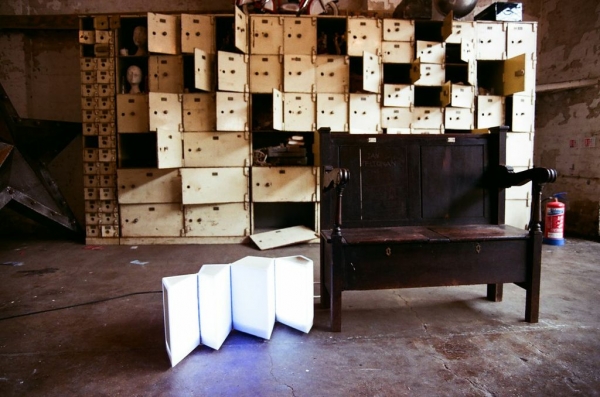 This lighting can take any shape, and has many color possibilities, including all white. All of the colors can be changed individually, creating any desired effect in the home.
The shape of this lighting is absolutely gorgeous. The angles are clean and perfectly straight, able to be shaped, to create fantastic designs. One minute, this designer lighting makes a shape similar to an accordion, then it's a perfectly shaped triangle, and then all of sudden, it's a square with neon lighting bursting through every crevice.
Using triangles, this modern lighting, can be extended to its full length, revealing all of its beautiful light. It can be closed up into a square, creating a glow effect, that is absolutely stunning. Another way to use the creative shape of this lighting, is to create a slight opening, which allows the light to peak out. Lastly, it can be turned completely inside out. In this shape it creates a clean-lined triangle with its shape and colors.
This designer lighting would be perfect on a beautiful hardwood floor, surrounded by fluffy floor pillows. It would establish a wonderful space to sit and read or relax, and it would create an additional space in the home.
It truly is an exciting thing to be able to change and alter home decor at a moments notice.