Sleeping on the job got a whole lot more stylish with this adaptive furniture piece from designer Athanasia Leivaditou. If you've worked late nights, cramped in uncomfortable desk chairs you will see the clear benefits of this convertible design. Nicknamed '1.6 S.m. of Life Desk Convertible to Bed', this creative bed cum desk was inspired by the designer's own experience working and studying in New York.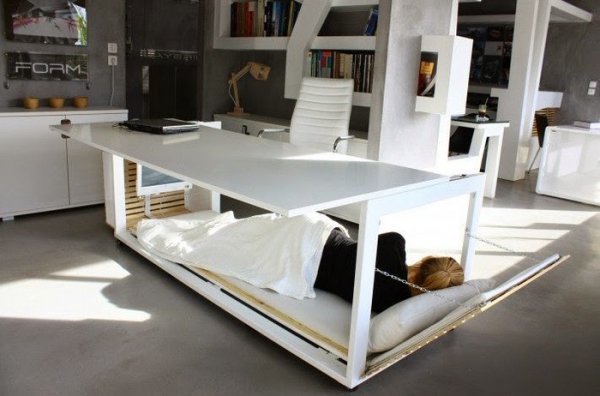 Constructed in metal frame with lacquered MDF in different colors, this convertible desk folds out to offer a comfortable surface for reclining and relaxing before you dive back into work. The lid of the desk is pulled in to create more space, while its front facade collapses and folds down to offer a mattress for sleeping on. The right hand surface of the table can be inclined to fashion a headrest, while the left hand facade has storage space built into it. Other materials considered to articulate the different surfaces are wood, Plexiglas, leather and fabric.
This creative bed cum desk is 2 meters long, and can therefore accommodate even the tallest amongst us. Winner of the A' Design Award in the unexpected category for the year 2010-11, this nifty option is high on our list of smart ideas for small spaces, making late nights on the job a lot easier to weather and a lot more inspiring.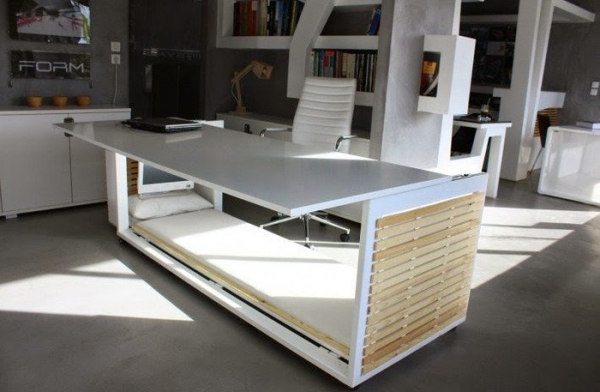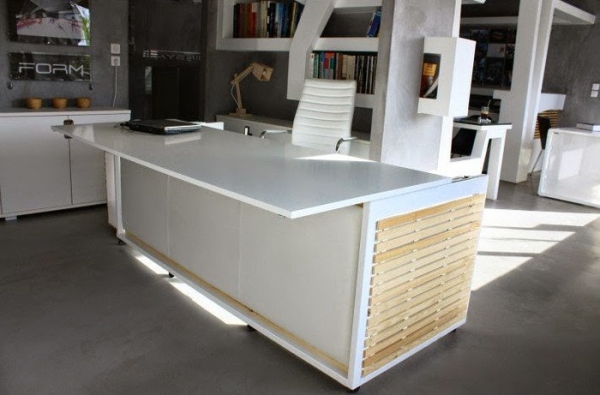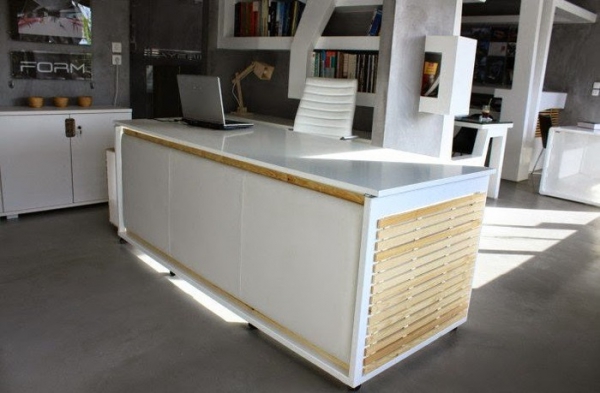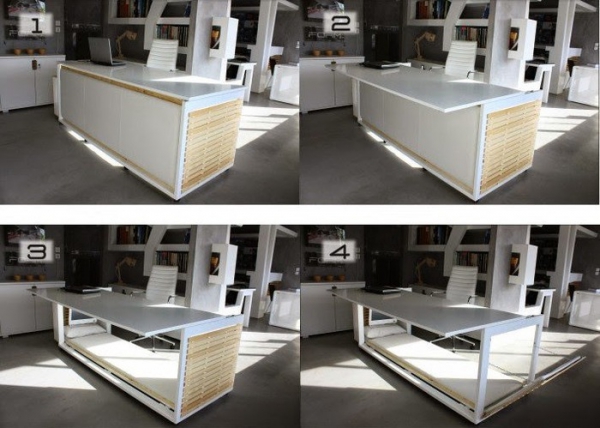 Photography: Courtesy of A'Design Award