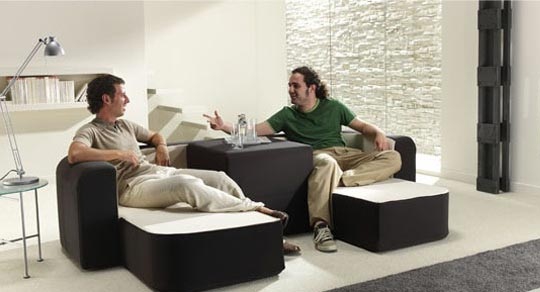 When moving into a new place, one of the first things that you will probably be dead set on getting is a living room set (after your bedroom is squared off, of course). While you're shopping for a couch, you have to think about the space it will take up and whether or not you will need an accompanying loveseat or chairs to go with it. Then you find yourself thinking about what kind of texture you're going for. Are you feeling leather? Suede? Lastly, price comes into play. How much are you willing to spend? If you're looking to get more bangs for your buck, try looking for a multifunction sofa option inspired by today's feature!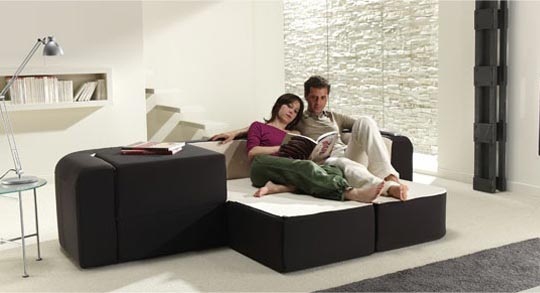 This multifunction sofa, called Café & Leche, was created by Ebuala. Ebuala is a diverse design company that provides a one-stop shop of services ranging from not only the area of interior design, but also other multimedia services. This sofa that they have created is just as versatile as their company is, as it can change into several styles needed for any occasion. Having family over? Transform it into a bed! Having a few friends over for drinks? Whip out the armchairs and bench for a laid-back event! It's neutrally two-toned hue also makes it easy to match up with the rest of your living room décor.
Taking advantage of the space you have with innovative multipurpose furniture will ensure that you never have to settle for the norm again!