When it comes to seating and décor in your kitchen, a banquette is perhaps one of the best options to go with. They are easy to assemble, it takes up little space, and it can seat a lot of people. Even more, they really can be a rather versatile addition to your kitchen, making them an even better choice. Whether you are hosting dinner, having your morning coffee over the day's paper, or just lounging about, choosing the right banquette is important.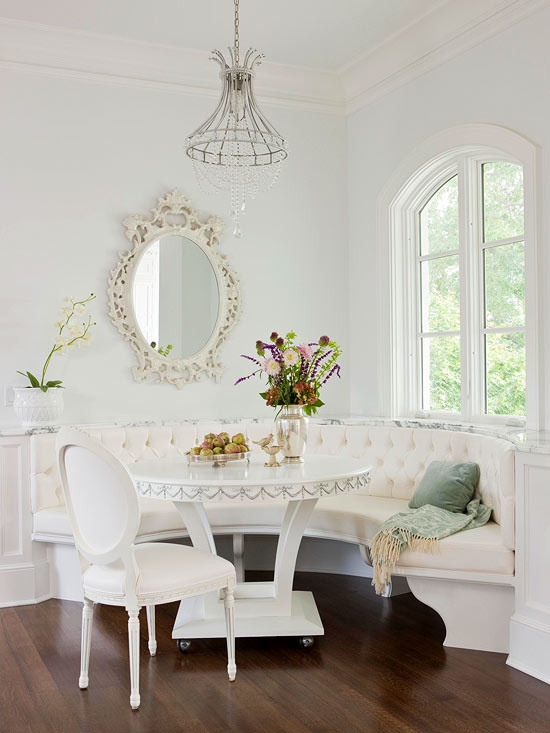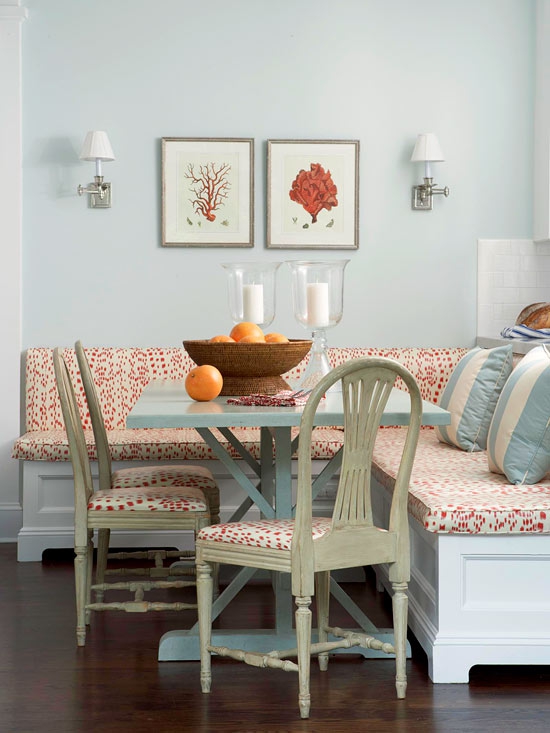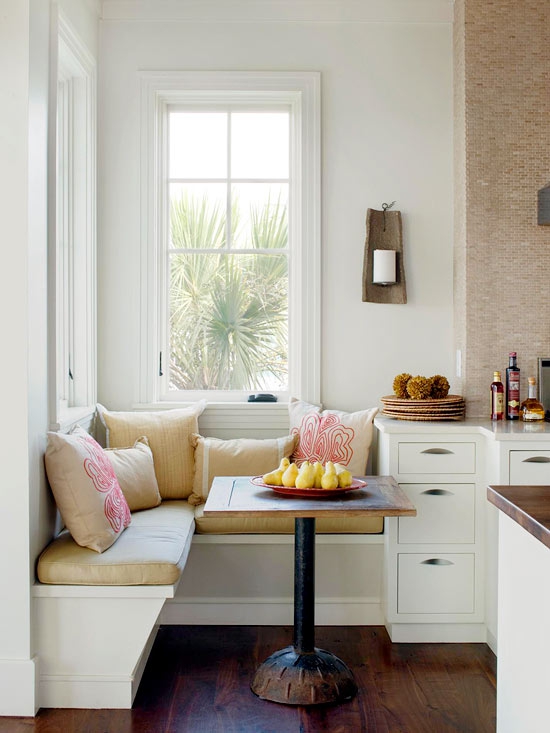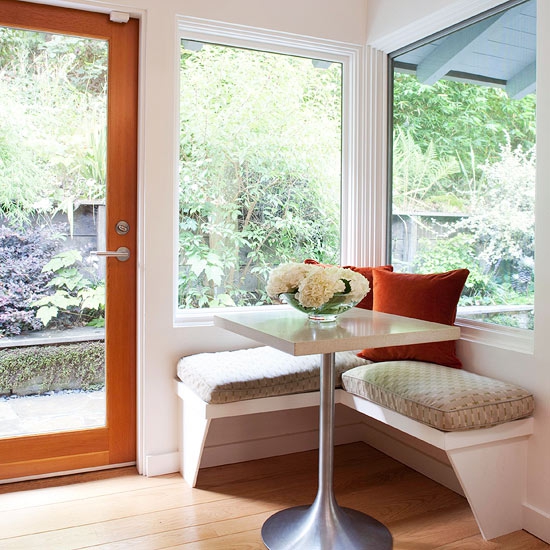 If you have a big family, choosing a large L shaped banquette works perfectly. Chances are you can fit the entire family in there for any and every meal. If you live in a small household or on your own, you can opt for a much smaller version of this, maybe choosing a corner in the kitchen/dining area.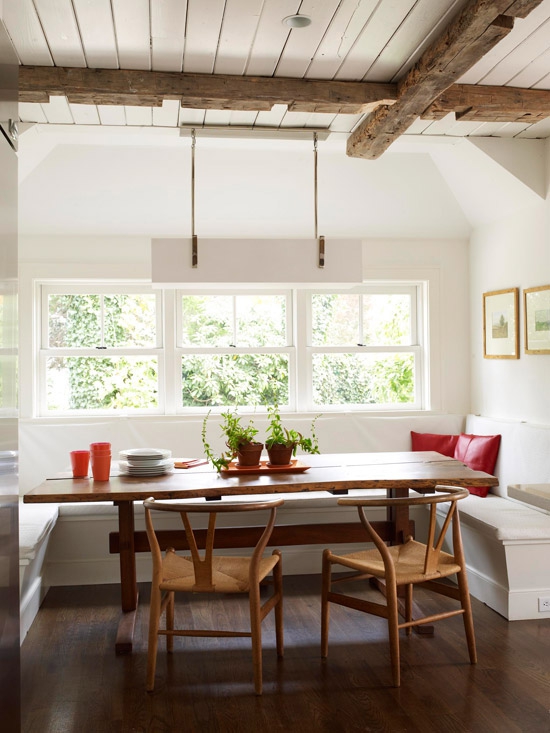 You don't have to opt for a full banquette either. Maybe you just want one side of the table to have the banquette as seating and then chairs on the other sides. This is a very cute look and you can really get creative with the overall look of the arrangement.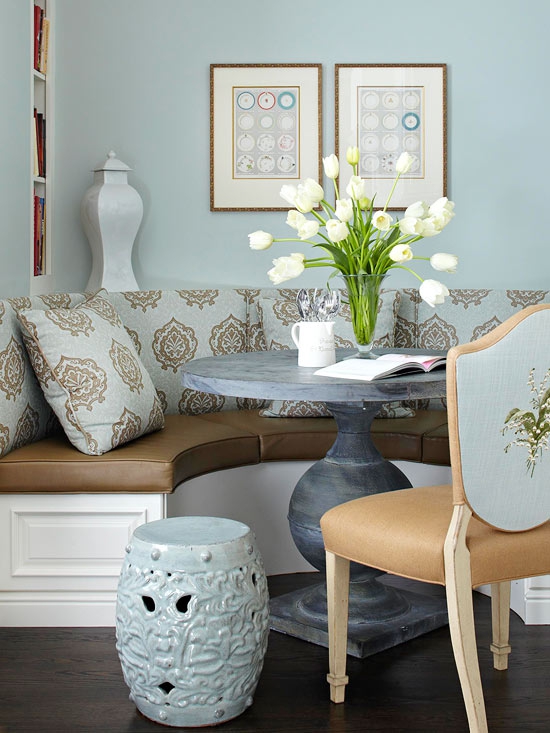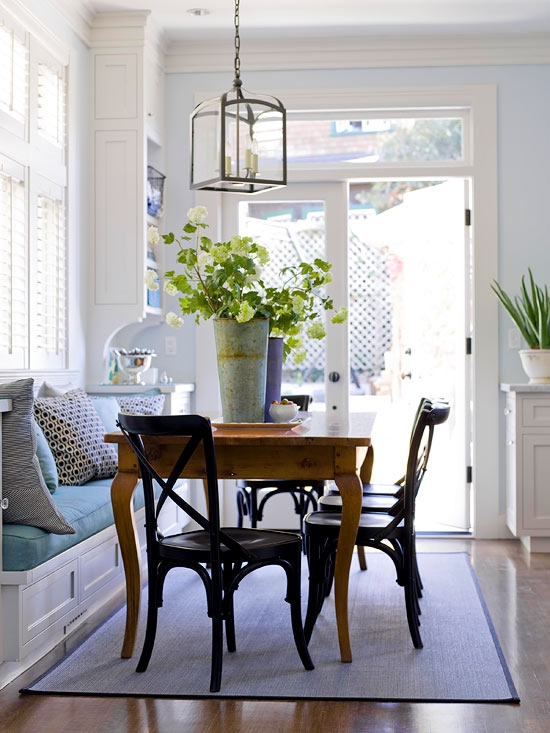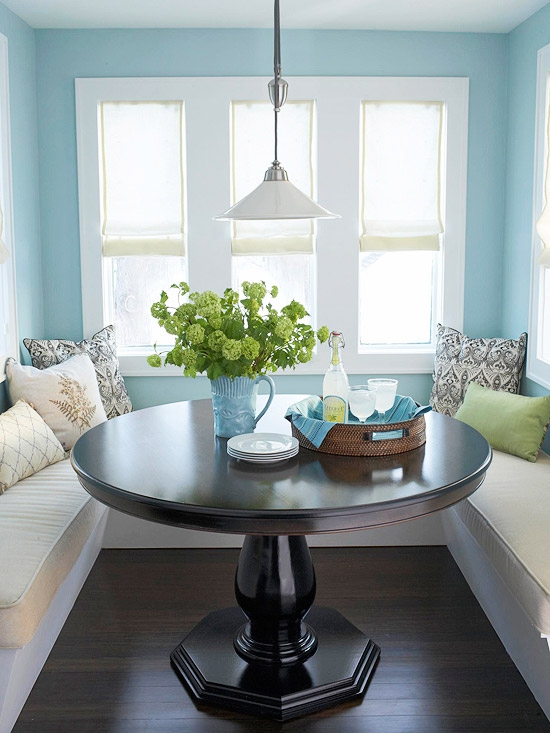 There are endless ways of dressing your banquette, whether you have a vintage, rustic, contemporary, or anything in-between, a banquette can fit in perfectly with any design.