Dining tables are very hard to fit into a small space. It's more feasible to have a small eat-in area in the kitchen.
But what if you would like a dining table in your home? It would create an eating area that can accommodate more than two people and it would create a space to entertain family and friends.
In comes the Rubberwood Butterfly Table with 4 chairs!
Among all dining tables from Dunelm mill this one is the best for a small space.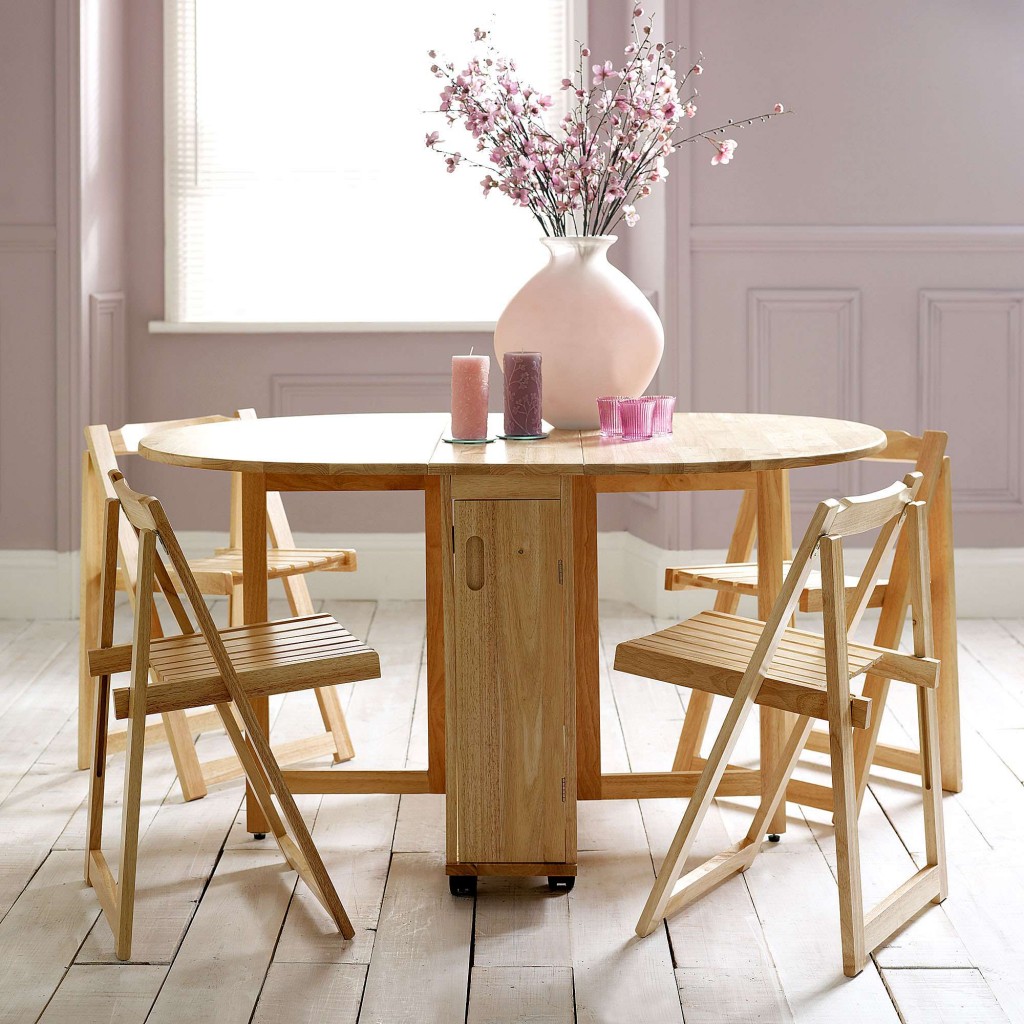 The folding dining table has a beautiful natural wood finish. It is delightfully adorable, fashioning a table that would fit into any home décor. The oval shape is positively gorgeous. The legs of the table are composed of three rectangles, adding interest to the folding dining table. The chairs are beautifully done, and they look fabulous with accent pillows and throws.
The middle rectangle in this table is a storage cabinet for the chairs. When the table is not in use, you can fold the chairs and place them in this compartment. The handle on the door is marvelous. It is simple and unobtrusive, fitting in with the design of this clever dining table.
When folded, the table is only thirteen inches. Two foldable leaves allow for the table to be used in a multitude of ways. You can use one leaf, providing a smaller eating area. You can sit one side up against a wall in your home, pull out one chair, and store the others, fashioning a functional desk for a small room. When it's completely folded, you can also use it as a decorative table, creating the perfect space for décor items.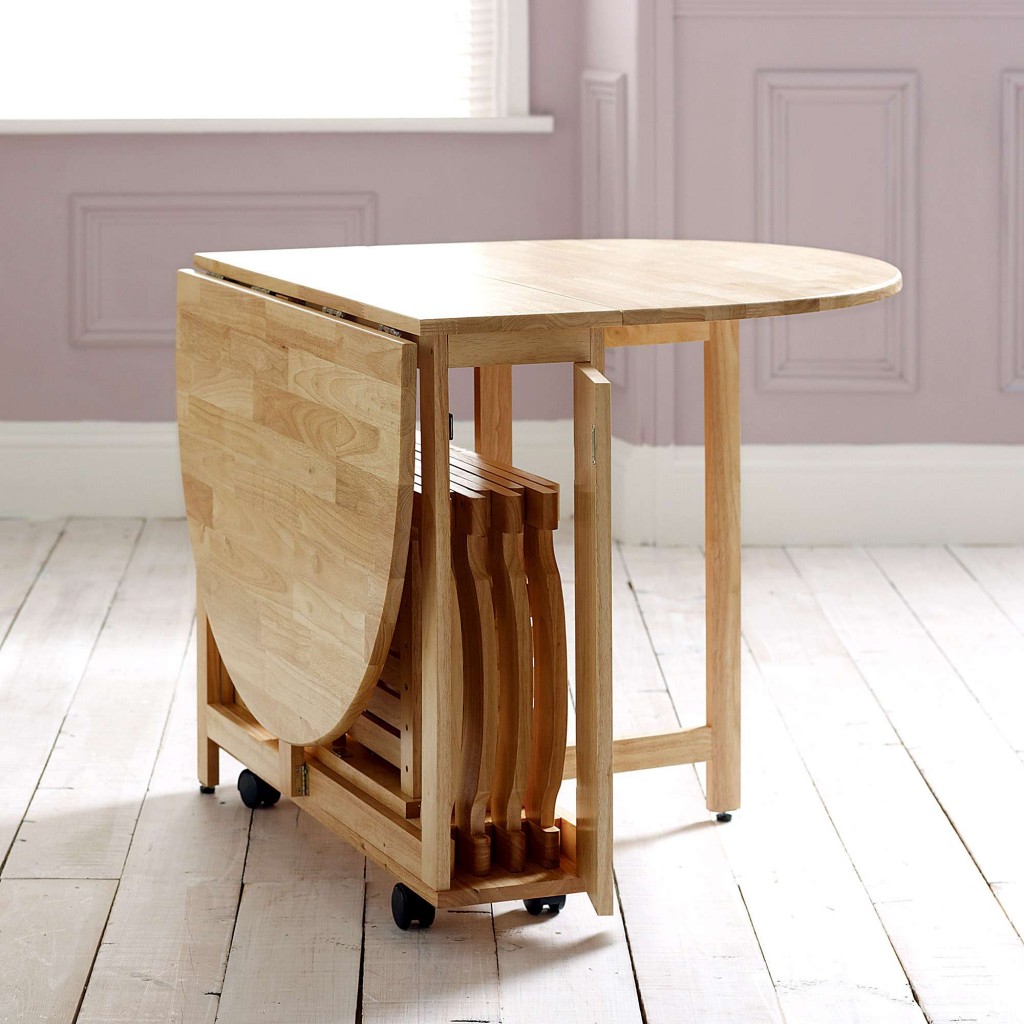 *****
Another amazing space saving option is the Suzanne 3-Pc Space Saver Set that accommodates conveniently two people. It's the perfect solution for a small kitchen or for a patio to enjoy an outdoor meal. The wheels on this folding table allow it to be easily stored and easily transported to any room or area in the house.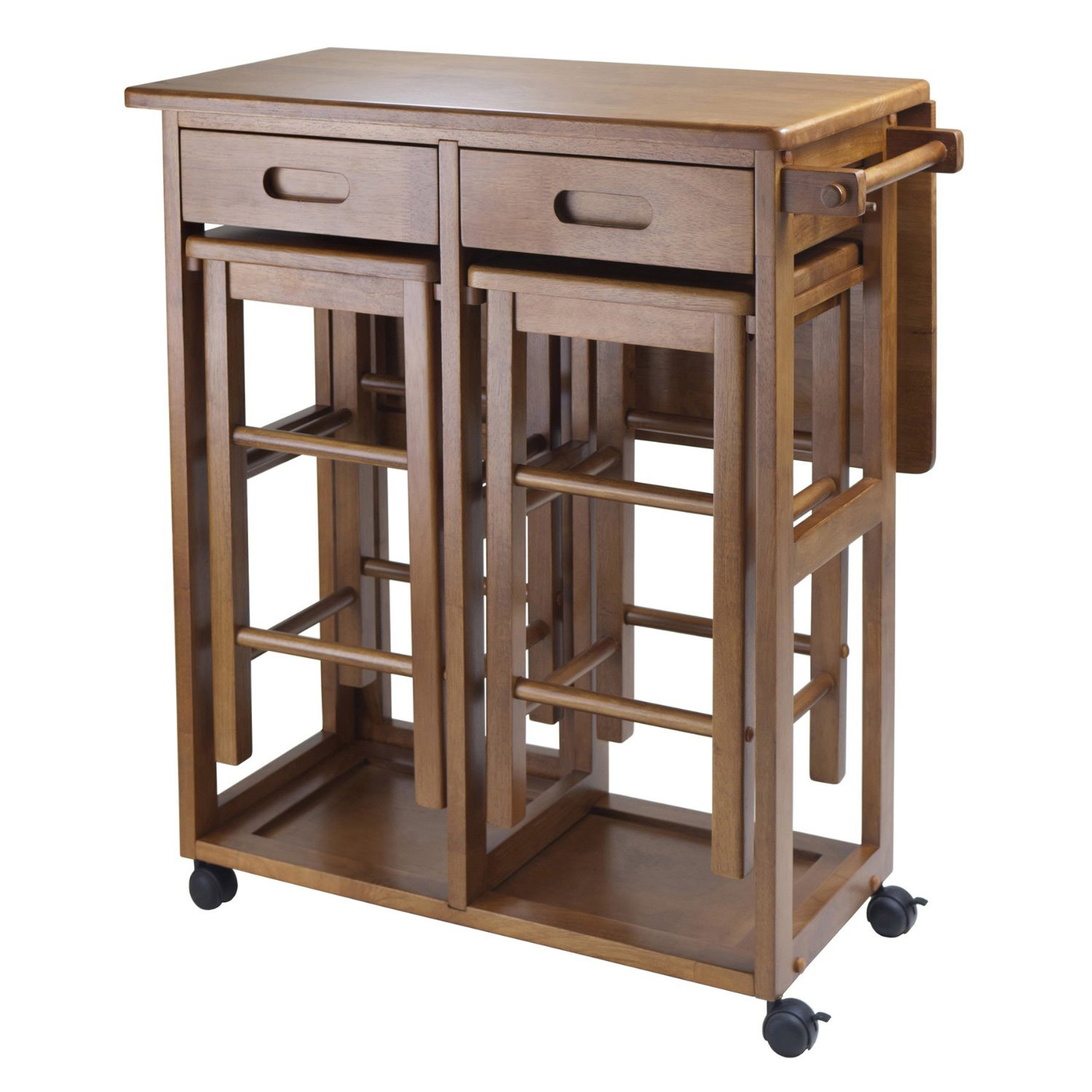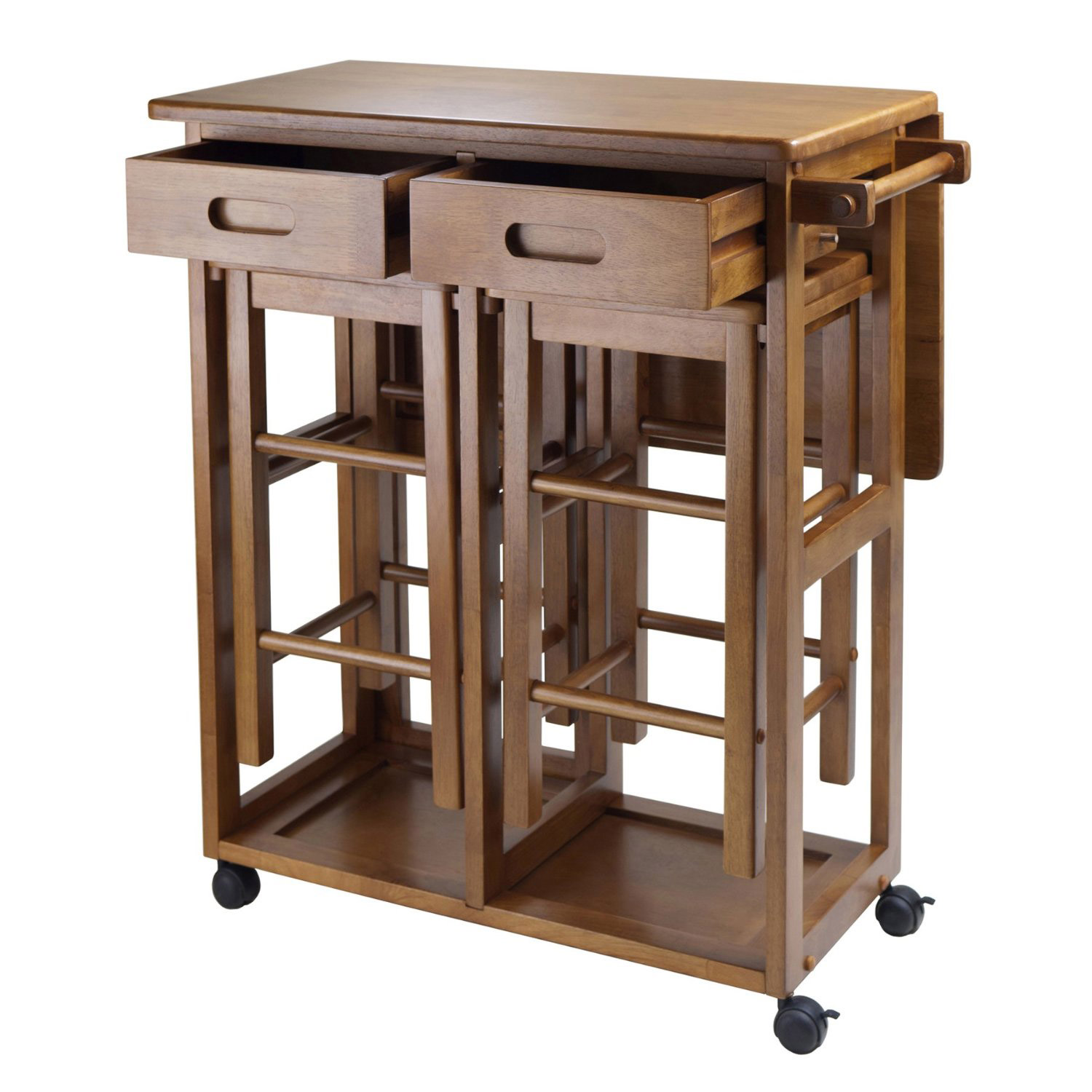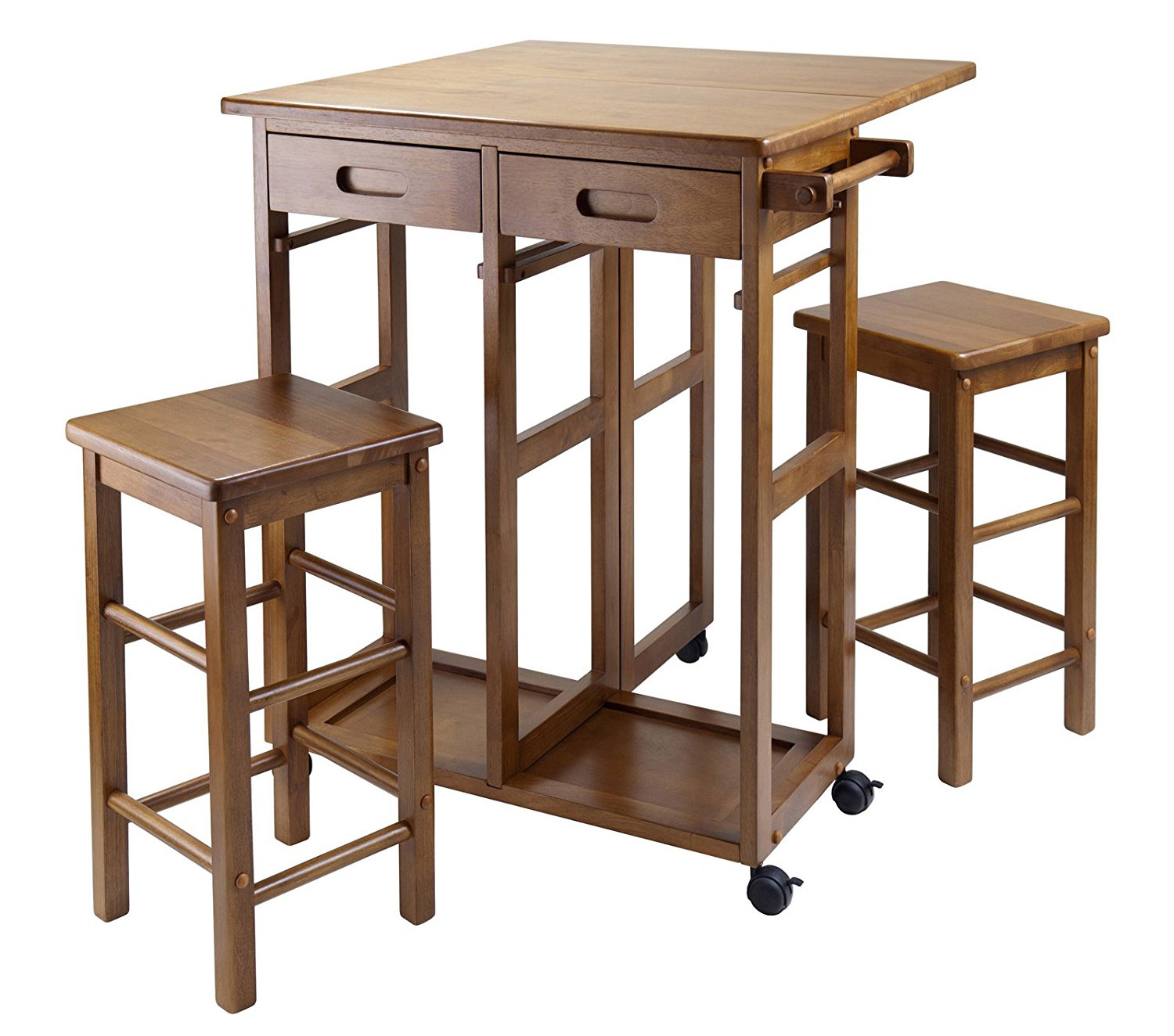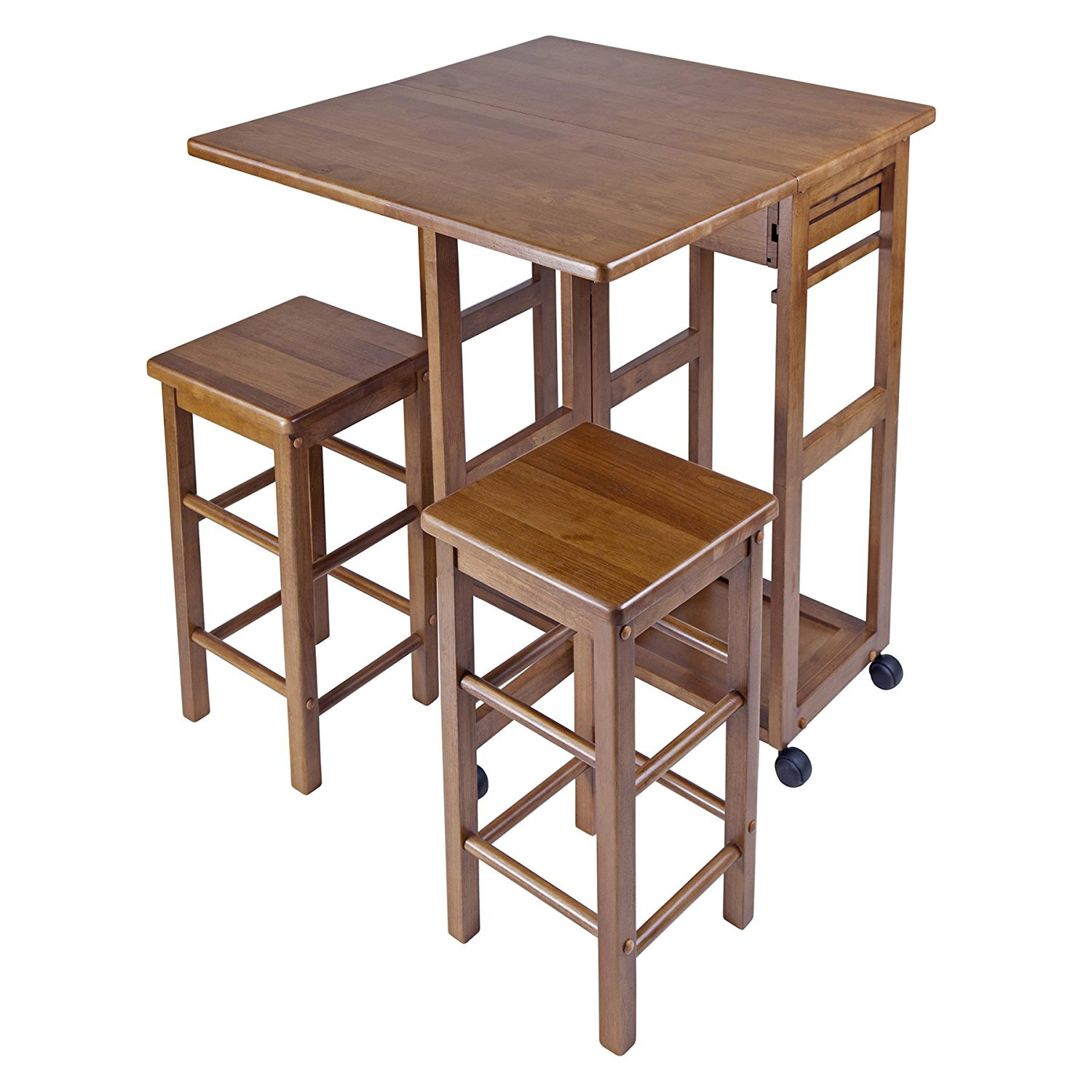 You can get this space saving dining set for a reasonable price of $100 on Amazon.