Bring a touch of adventure and cozy informality to your child's sleep and dream time with this enchanting children's cabin bed. Fashioned out of kiln dried spruce, the Kid's Cabin Bed from luxury brand Restoration Hardware Baby and Child is sure to make every day snooze and sleepovers a lot more imaginative and fun. This cool playhouse cum bed has all the fixings, fittings and prospects that make for kid friendly, chic furniture.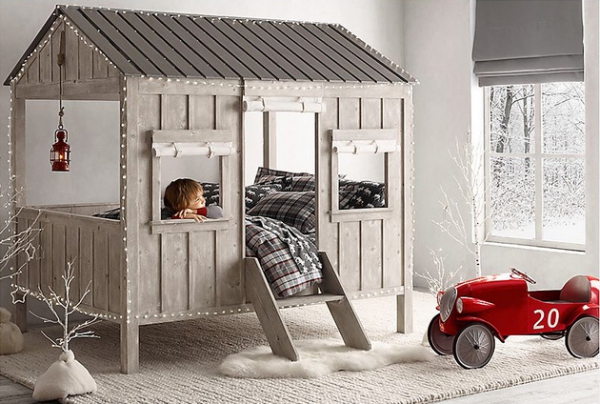 Striking the perfect balance between broad strokes and little details, this charming product brings the classic wooden cabin into your child's bedroom. The board and batten exterior, slat roof and roll-down Roman shades bring a fine finish to all the enthusiasm it holds, making this a stunning and stirring design. The finish also ensures that the bed is safe and free of the little concerns that usually accompany playtime and young kids.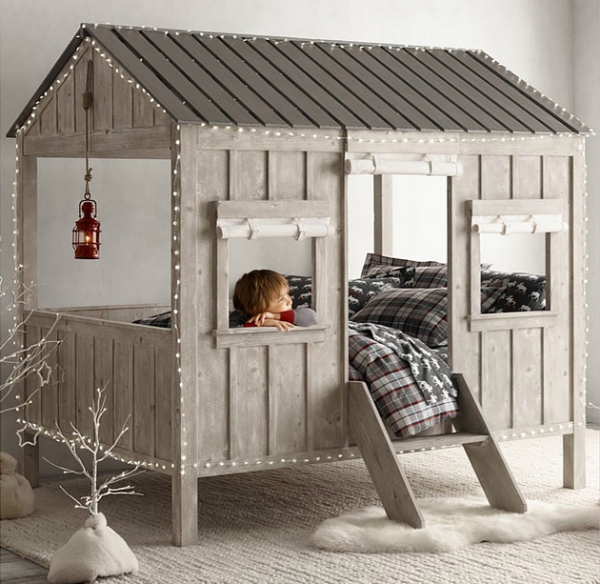 A definite addition to your list of boy's room ideas, the unassuming aesthetic of this children's cabin bed can be personalized for added impact. Get your child involved in deciding how this adaptive design sits in his room – you could add fairy lights, flags or banners or a selection of his favorite toys to brighten up and guard his fortress.