Utterly enchanting, this seating option is sure to push your imagination and ideas to new heights. Japanese spatial designer Naoki Ono, of YOY Design Studio in Tokyo, blends the boundaries between 2D and 3D in this stunning design for temporary seating. Wall art translates into a comfortable sofa in this range of Canvas furniture, letting you become at one with the aesthetics of your space.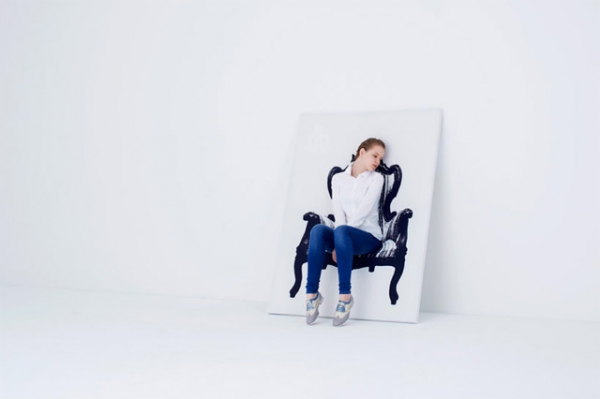 The lightweight furniture may be somewhat of a novelty more than a pinnacle of functionality, but its originality and brilliant design is sure to seduce you, your senses and your space. Constructed of stretched elastic canvas, with aluminum and wooden framing, the furniture pieces are conceived as elegant sofa/chair prints to adorn your walls with. Prop it against the wall however, and you can physically sink into the seating on display!
Reminiscent of many a magical tale, this range of Canvas furniture lends a surreal quality to the space – through both its visual design and function. Unveiled at the Salon Satellite at the Milan Design Week 2013, the designs are silent and subtle in their disposition, adding volumes to your space without as much as a whisper.