The Mozayo multi-touch table comes in two different series: the Premium Series M32 and the Professional Series M42-Pro.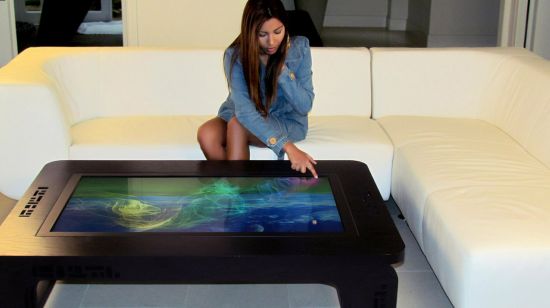 The Premium Series has a 32 inch liquid-crystal display with a resolution of 1366 x 768. It also has a premium Dell commercial grade system, with an Intel 3rd Gen i5 Quad Core 3740 processor, 6GB of Memory, and a 500GB hard drive. You can pretty much connect to anything with this multi-touch table. It works with Bluetooth, wi-fi, USB, Ethernet, and mic-in and audio-out ports.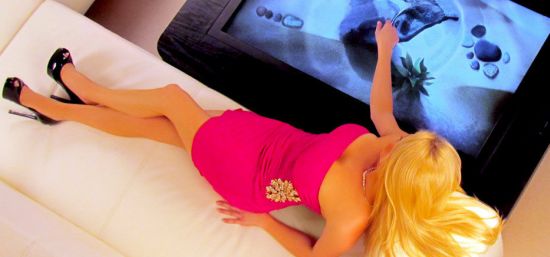 Designed by MSTRF Studio and made in the United States, this amazing table is water-resistant and it has anti-glare and anti-reflection glass that covers the LCD screen. The LCD is also protected by thermal treated tempered glass.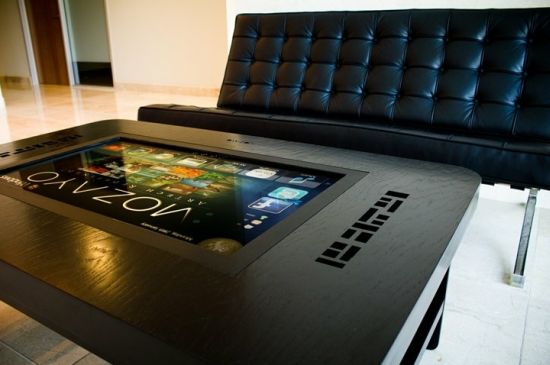 The black wood used in the making of this multi-touch table is positively gorgeous. We love the small rectangles included in the design, adding a significant amount of interest. The simplicity of the table allows it to fit into any home design, and keeps the focus on the amazing technology. The shape and curves of the legs are lovely and they perfectly suit the top of the table.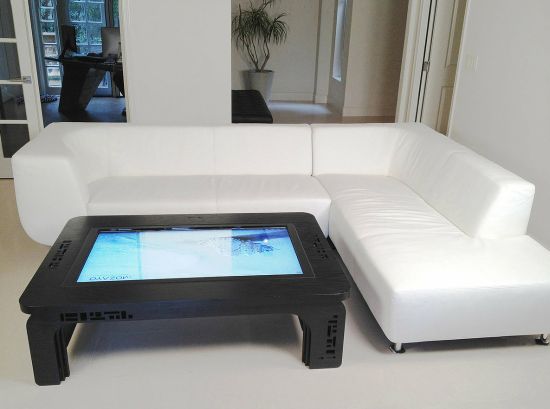 Mozayo has thought of everything when it comes to this multi-touch table. It is suited for ambient light conditions and normal table use, it can run Android apps, you can buy it without the computer, and for times when you don't want to use your fingers, it comes with a mouse/keyboard combination.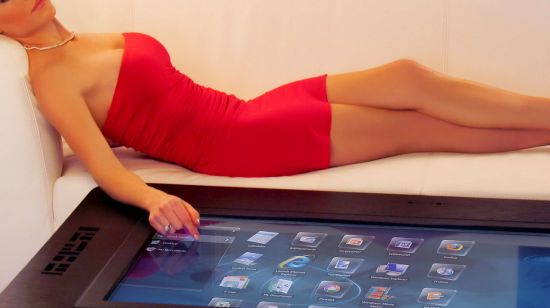 The Professional Series M42-Pro is a more powerful version of this outstanding table. It's a bit larger than the Premium Series, and it comes with an Intel 3rd Gen i7 Quad Core 3770 Processor, 8GB of Memory, and a 1TB Hard Drive.
Technology and great design: positively perfect.
More info about Mozayo multi-touch table is available here.