Every decade brings us new trends and styles, and most of these fads dazzle us for a short time and then (gratefully) disappear. The 70s brought us shag carpeting, the lava lamp and the capsule chair, just to name a few. The kind of items that are only remembered through old pictures and trivia games. If a ten-year old has no idea what it is, then it's probably out of date and 'not cool'.
Unless you're going for the retro look in your home, the above household items are bit out of date. They tend to be great pieces for the game room or the 'man cave', but not your living room.
However, a few trends tend to stick around, and for many good reasons: They're versatile, comfortable and stylish. The modern bean bag chair definitely falls into the category of trends from the 70s that have stuck around and because they still retain that nostalgia of youth and trendiness without appearing overly sentimental. A quality bean bag chair can add style to any room of the house without making it look like a scene from Animal House.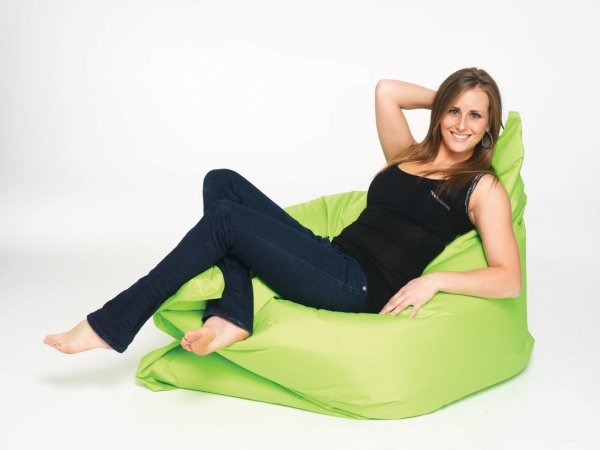 Product available by Bean Bag Boss
Bean bag chairs have come a long way since they became popular in the 1970s. There's more than just the round black ones most of us remember from our youth or college days, the ones that would likely pop open if you plopped down into them too hard. These bean bag chairs are designed with versatility and a little flair in mind. From the teardrop design to the standard square, there are dozens of designs and patterns available to accommodate nearly any style. Add a little zest to a stuffy study, or snuggle up with one in the family room for a night of television. One could be added to that basement playroom without making it appear as though you're still clinging to your old college furniture.
With the modern bean bag chair, you can commemorate a chic youth with functionality and a mature, sophisticated style. Bring some panache to an otherwise boring room with comfort and a piece of furniture that's sure to initiate evocative conversation.