Do you remember the days where your children would want to play with wooden building blocks or Legos for hours on end? Even though they looked pretty mundane to you, your child saw a whole world of possibilities with those plain blocks. They saw the potential in being able to transform different parts into a structure that would serve as their dollhouse, a race track or whatever else their imaginations could come up with. Hold that memory in your mind, because that concept plays an important role in today's feature! In a more grown-up version, this modular furniture design is groundbreaking to say the least.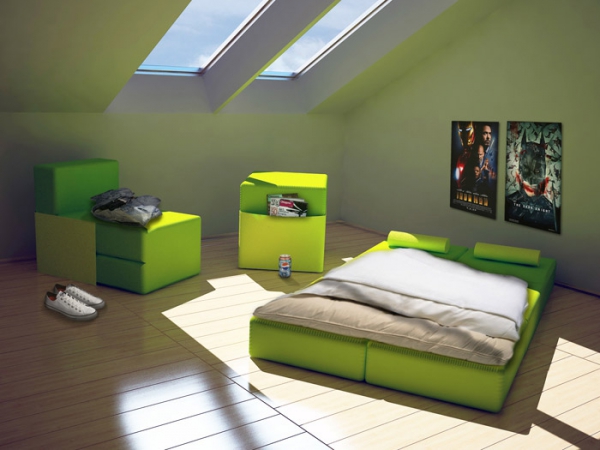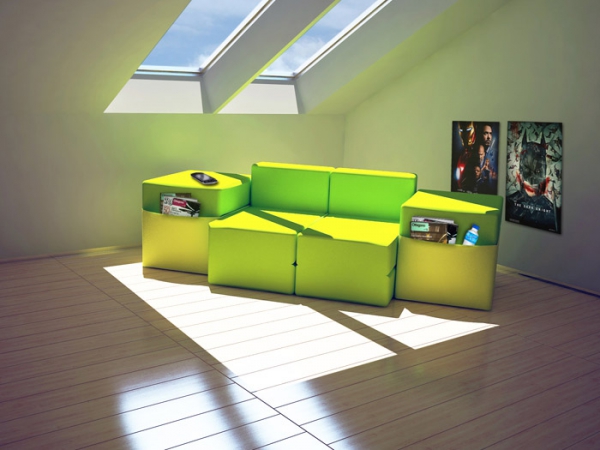 This modular furniture unit, called "Multiplo", was crafted by Heyteam, an Italian designing company that explores more experimental ways of creating a more functional environment. With a energetic green hue to liven up the room, this furniture set comes in different sizes which allows you to transform it into whatever you need at any given moment and time. You can quite literally recreate every major room in a traditional home with just one unit! And when you are done with it, it can simply be stacked up in a corner out the way to conserve space.
We wouldn't mind having one of these in our home!