Stylish baby furniture is always a glorious thing to find. So, imagine our joy when we stumbled across this modern cradle by Joost van Veldhuizen. Joost is the mastermind behind VanJoost, a company that makes beautifully crafted handmade items. This particular item, the NOAH Cradle, is wonderfully made, incredibly stylish, and fully functional.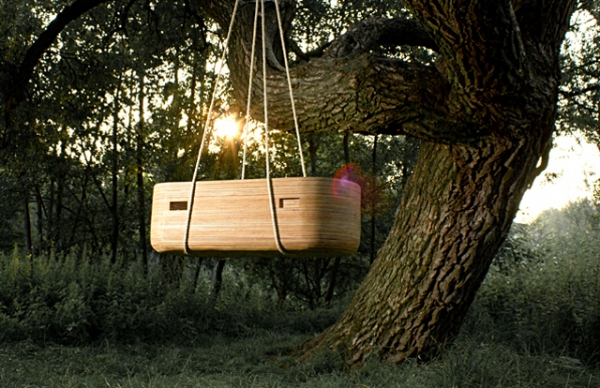 The modern cradle has an oval-like shape. It has long sides and gorgeous curves. Four rectangles allow for ventilation and sight into the cradle. Two pieces of rope travel around the bottom of the cradle, providing support and allowing it to be hung. So, if one day you decide to take a family trip to the park, you can hang the cradle on a nearby tree branch, possibly helping your infant to peacefully rest during your day out. The ability to transport this modern cradle also makes it easier to keep an eye on your child while you complete every day chores and tasks. Inside the cradle, a white mattress provides comfort and support, ensuring that the space is as cozy as possible.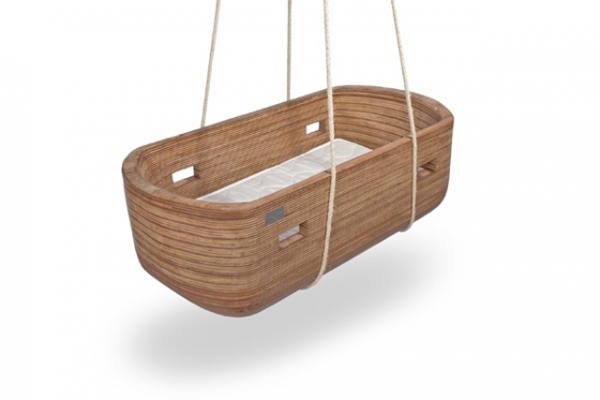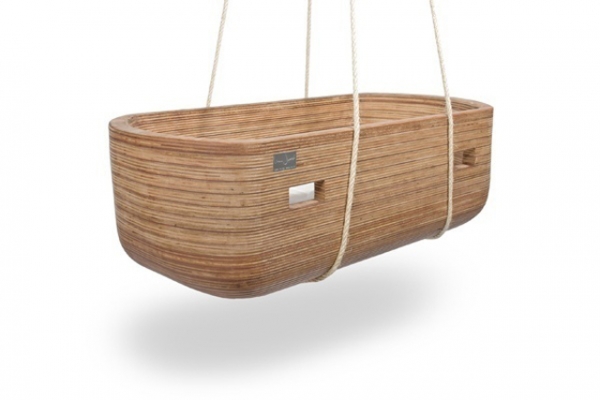 The delightful cradle is made out of gorgeous plywood. The colors in the wood vary from light to medium to dark, and from warm to cool, adding a significant amount of interest to the design. We love the darker colors at the bottom of the cradle. Not only are they beautiful, but they also reveal the thought and care that went into the design.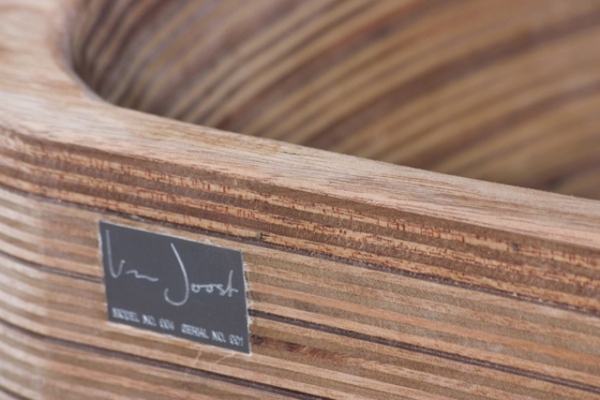 This cradle even has perfectly crafted labeling. The fabulously cool gray color, the beautiful signature, and the sleek look, create a label that adds beauty to the cradle, without taking anything away from the minimal and modern design.
We think this modern cradle could fit into any décor. The simple but polished design has just enough style included in its enormous amount of function to look good for years to come.