Ok, so you've moved into your new apartment and boring white walls are everywhere. Buying artwork can be expensive, you don't have frames for your posters, and you can only use your hats for wall decoration so many times. Well, we have a solution. This DIY photo display, courtesy of Free People, is adorable, creative, and will give your home that lovely personal touch.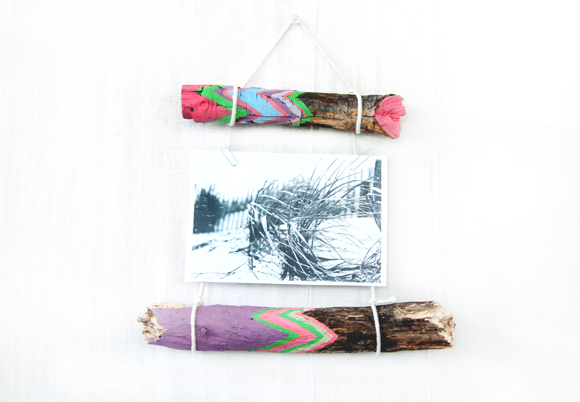 Materials for the DIY photo display:
Sticks from outside
Acrylic paints in colors of your choosing. You can mix a variety of colors using red, blue, yellow, and white
A paper plate or palette
Your photos
Rope
Nails and a hammer or push pins
Clothes pins or paper clips
How to make the DIY photo display:
Grab some sticks from your backyard or any outside area. Get two for each photo display, and make sure that the two are relatively the same size.
Grab your acrylic paints and paper plate (or palette).
Arrange your paints on your palette. If you're mixing colors, you can go ahead and mix them now.
Paint your sticks in whatever design you choose.
Allow some time for your painted sticks to dry.
Grab your photos and the rope.
Arrange your photos and painted sticks into the position you want them in for the DIY photo display.
Tie the rope around the sticks.
Hammer the nail or place the pushpin into the designated spot on your wall.
Hang your photo display on the wall.
Attach your photos with clothes pins or paper clips.
Voila, no more plain white walls.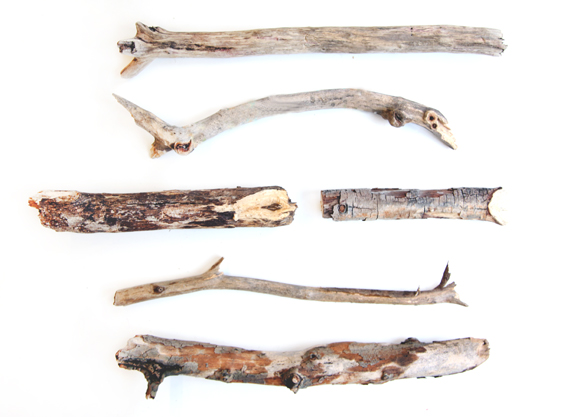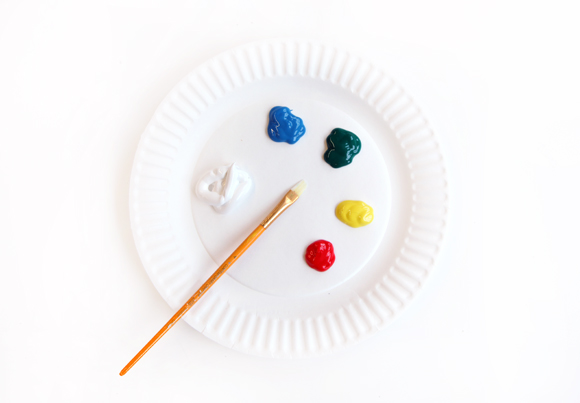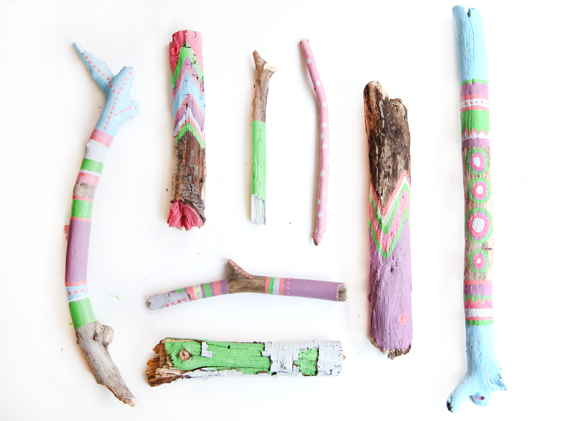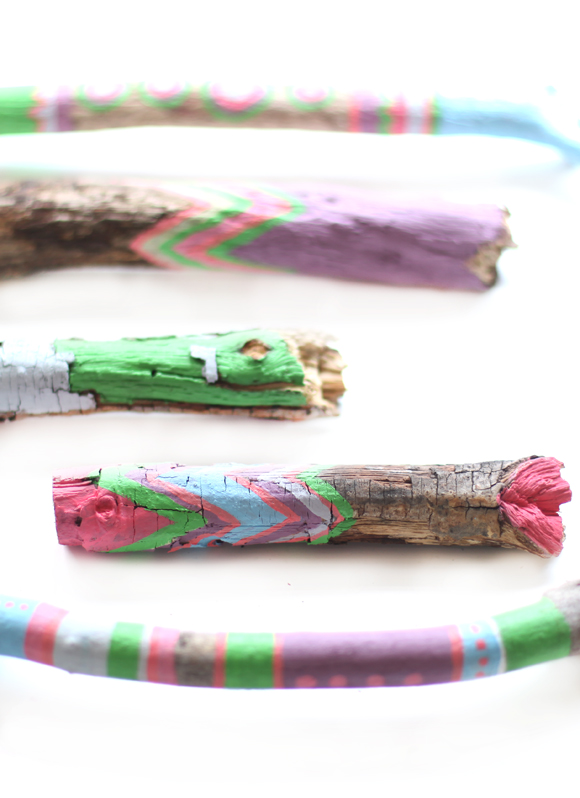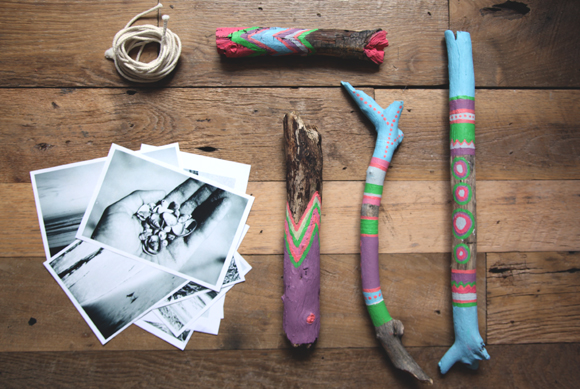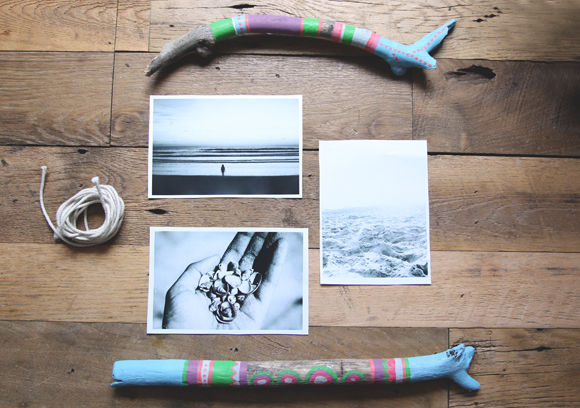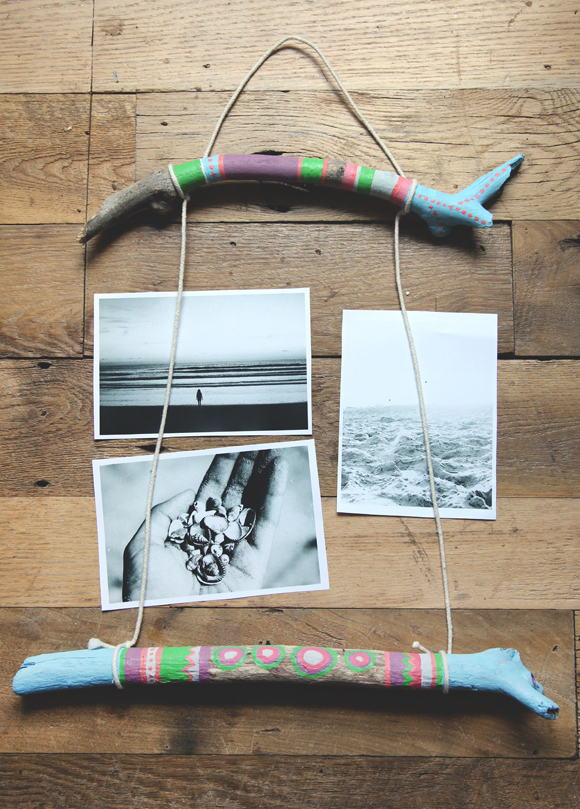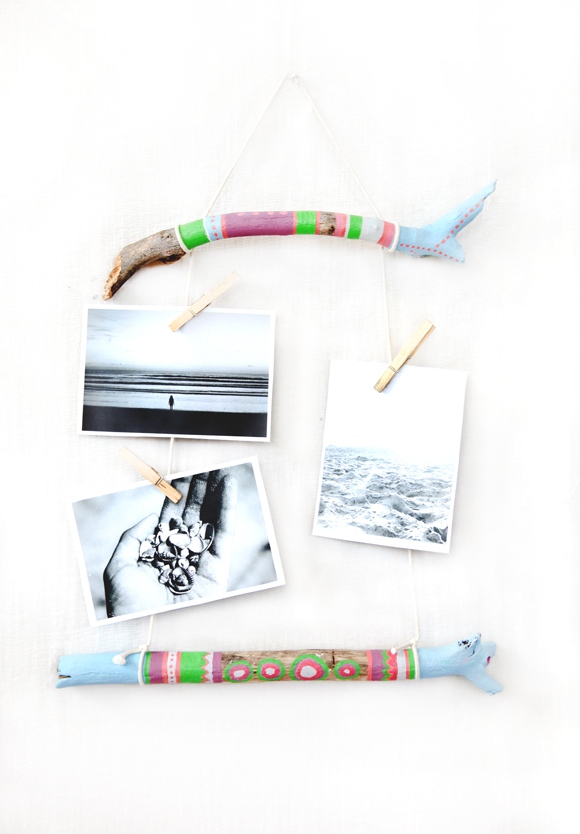 Your home could be modern, contemporary, and/or eclectic, and this do it yourself idea will work fabulously. You can create any design you want, change the photos at any time, all while adding a uniquely personal touch to your decor.
Matter of fact, we are heading out to grab some sticks right now. Happy DIY-ing.