Pendant lamps are the entire rave these days in interior décor circles. Here is a creative means of customizing your own classy and functional DIY pendant lamp. Design enthusiast Nadia from Preciously Me has come up with an ingenuous idea for customizing these lighting fixtures.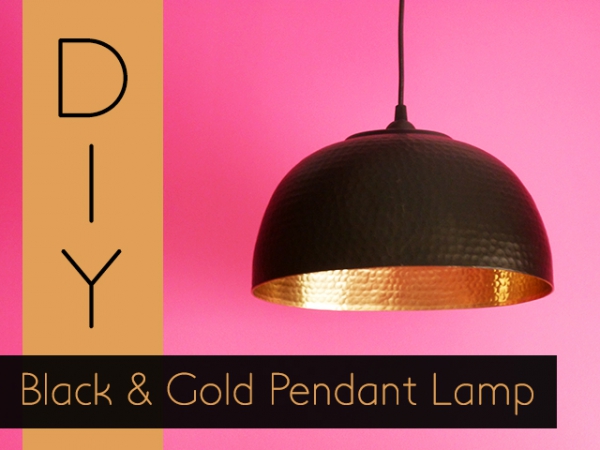 What you need to make a black and gold pendant lamp
Start by gathering the following items some of which you may have lying around. Others you can pick up at most hardware or home improvement stores.
The conical base (a decorative metallic bowl is ideal) that will function as the nucleus of the lamp (to make things simpler you may look for one that already has the colors. The ideal colors here would be black on the exterior and gold on the interior. If you are unable to do so then some repainting work may need to be done.)
A light cord set
A light bulb
Drill
Hole saw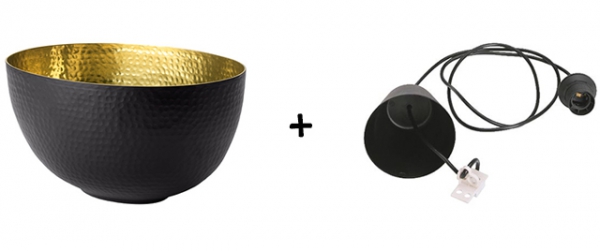 This is how to do your pendant lamp
Start by using the hole saw to create a hole on the bottom of the bowl/cone, effectively creating what appears to be a funnel. Ensure that its size suits that of the electronic mount/cord that you will be using.
Insert the electrical cord/ mount and attach it by screwing it from the inner section of the bowl.
Affix the bulb to the inner section of the bowl by screwing it into the appropriate end of the affixed electronic mount and voila!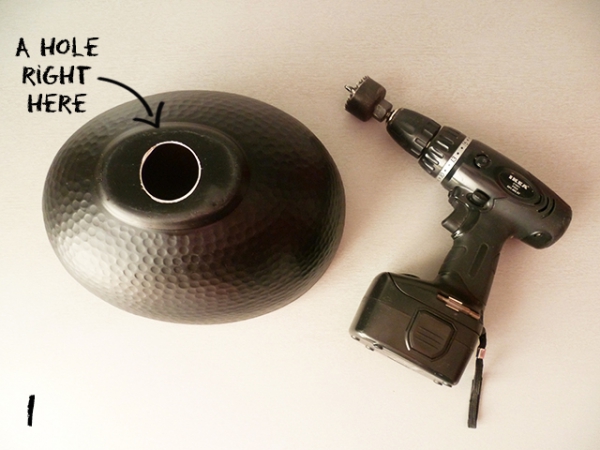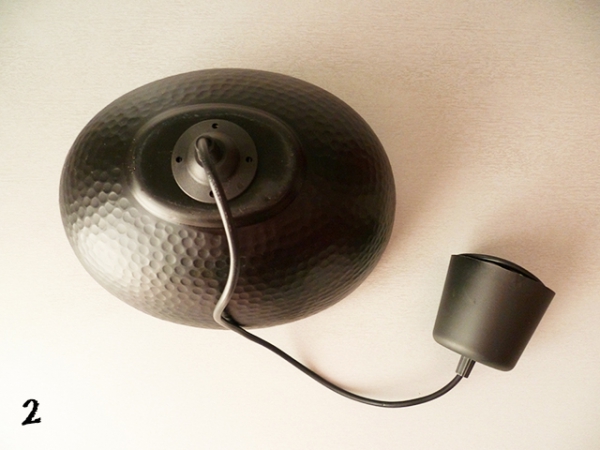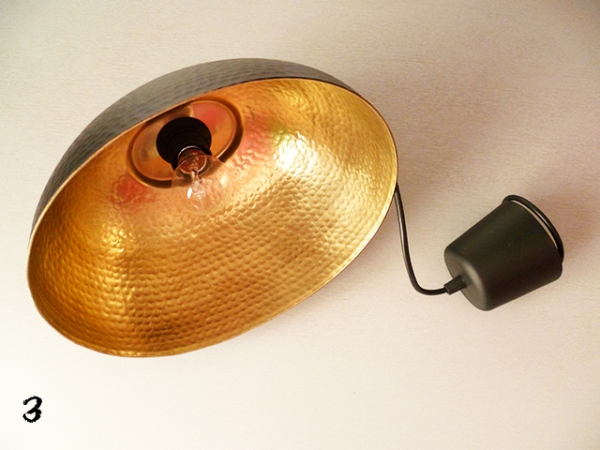 You have a beautiful DIY pendant lamp that adds flair and intimacy to a room especially when used in eating areas and living spaces. You can attach your newly made lighting feature to the ceiling or any other surface that allows it to hang where you want it to. This is where your drill will come in handy as you will need to make the holes needed to attach the lamp to the ceiling.