Bitten by the creative bug? Here's a neat idea for your next DIY project by Laura Gummerman from A Beautiful Mess – one that is sure to leave you and your precious table tops smiling wide. Children or not, a set of handy coasters is a must for the home, especially when our beloved but extremely clumsy relatives come visiting. Yet no matter how many coasters you buy, when it really matters they always seem to run out or disappear. But don't stress, these DIY fun coasters are sure to come to your rescue!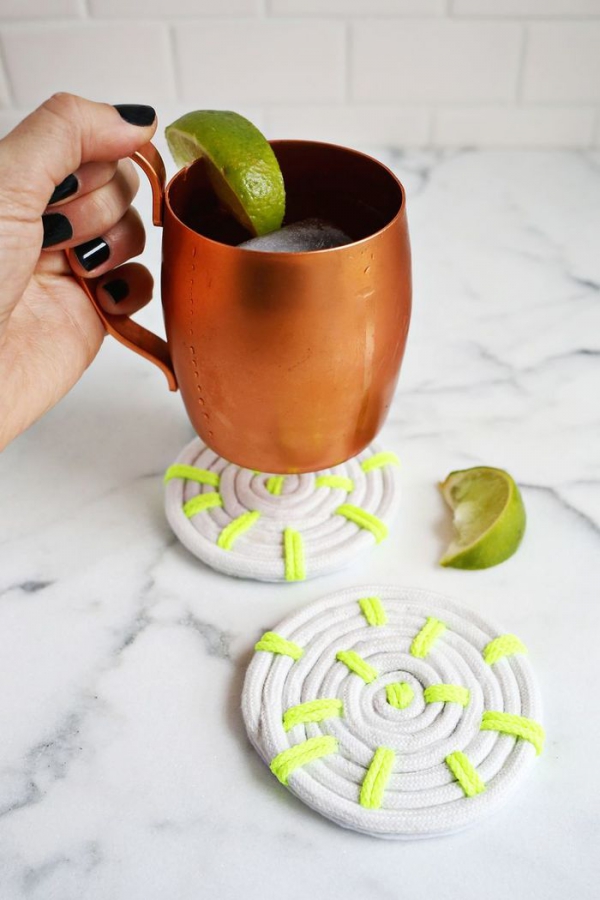 Easy and quick to make, all you need for this addition to your portfolio of DIY home décor is a section of handy ¼" drawstring cord and a length of thinner neon cord. Beginning with a piece of drawstring cord 4 feet long, wrap both ends with electrical tape to seal these, and begin coiling the section. As you coil the cord, use a hot glue gun to secure the arrangement, and continue coiling until the entire section winds up into a handy circular coaster. Tuck and glue the end under the edge of the coaster so it is concealed beneath it.
Now using a yarn needle, thread the neon cord and begin to introduce a set of side stiches into your coaster, patterning it into unique and original compositions. You can even use another color or a multitude of colors to coordinate your DIY fun coasters with your interiors.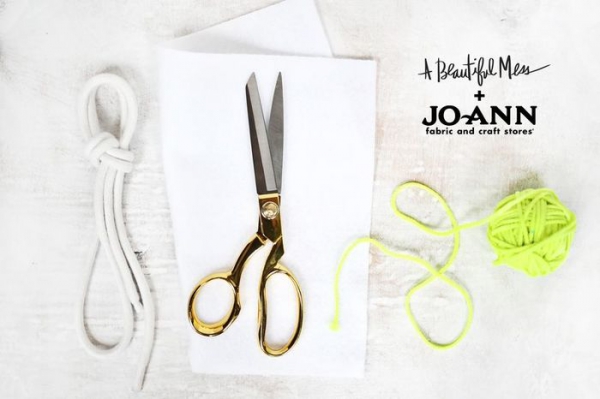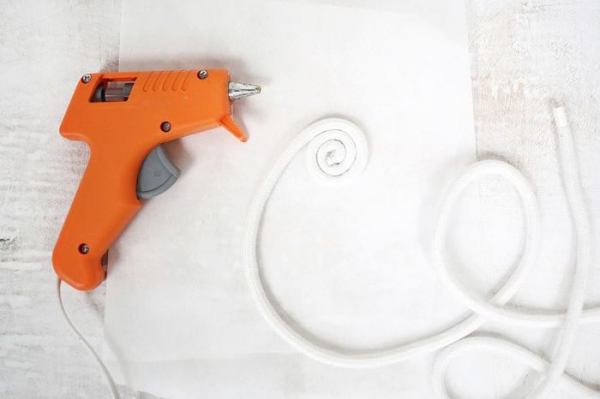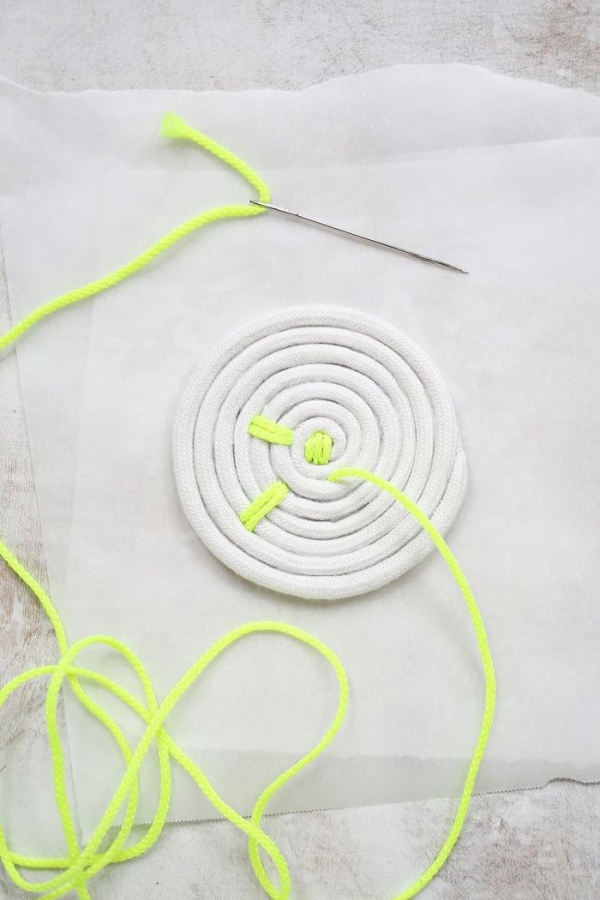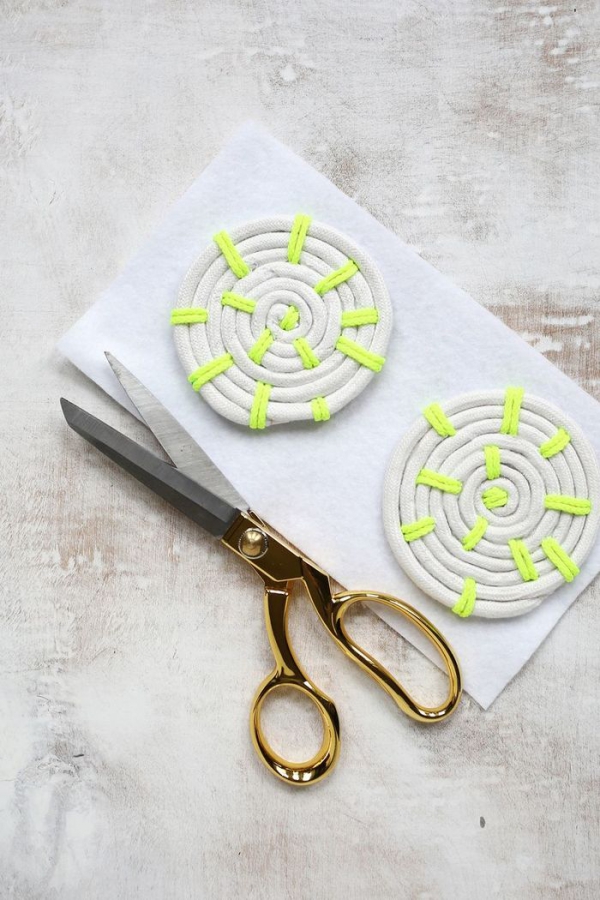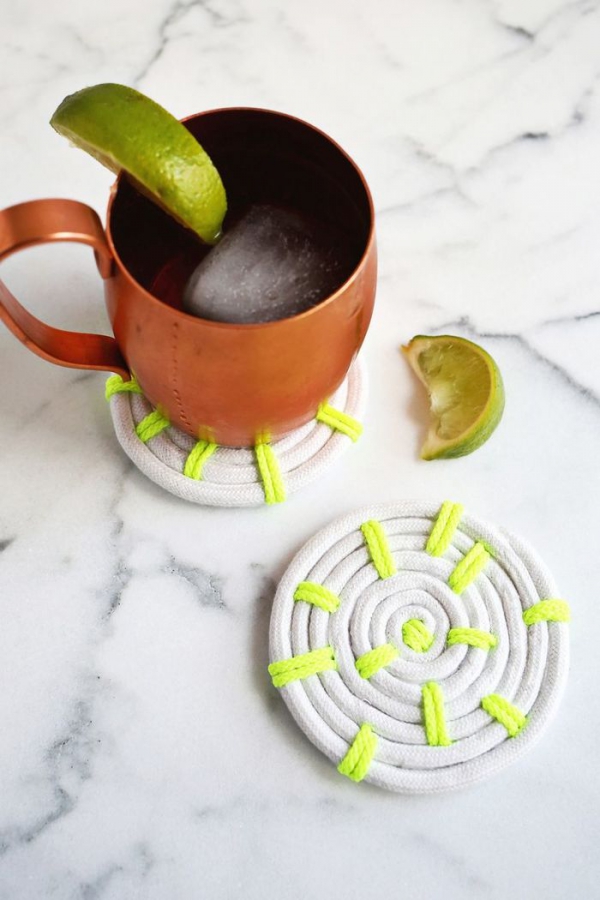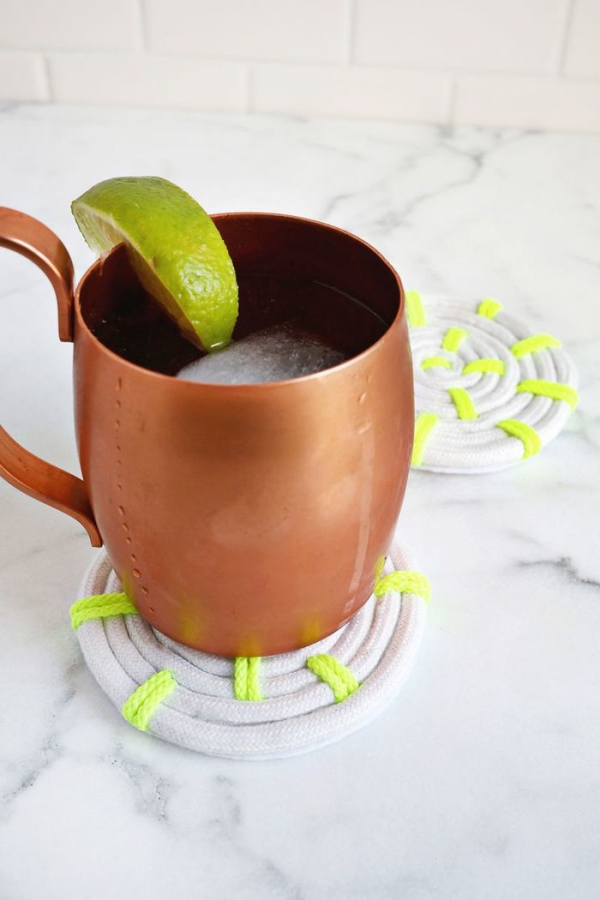 Photography: Laura Gummerman