Are you looking for ways to brighten up your home almost immediately? Craft ideas that do not cost a fortune but look great? Then these DIY colorful vases are perfect for you and will bring color and style to any room in your home. Making your own vase is fun, plus you can mix and match to suit your own color scheme easily. You could even make a DIY colorful vase as a gift for a friend to show you care.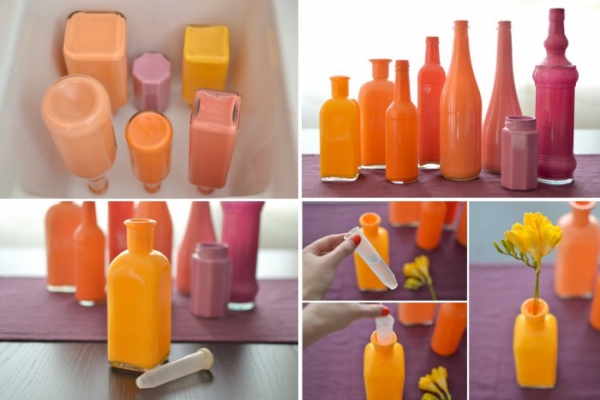 To make your own DIY colorful vase you will need:
A glass bottle or jar
Acrylic paint in your chosen colors
A syringe to get the paint into the bottle.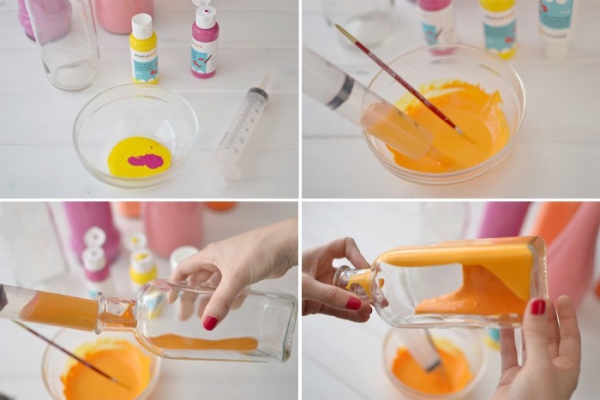 It is best to start with a clean jar or bottle, you can choose an unusual shape if you like. Mix up the acrylic paint until you get the color you require and then syringe inside the bottle. Next turn the bottle so that the paint covers all sides and becomes as uniformly covered as possible. Turn your painted bottle or jar upside down and leave to dry for 24 hours.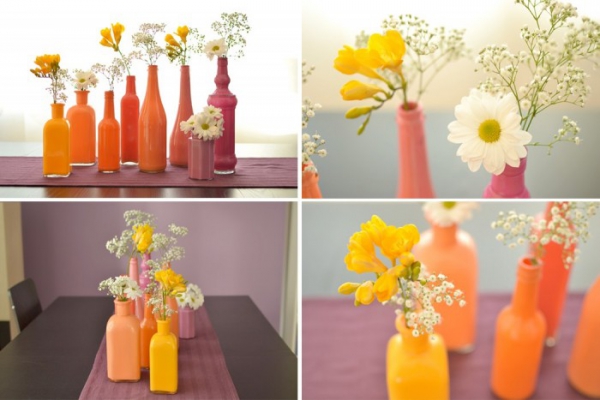 These colorful vases look wonderful as a group or containing a single flower. They will brighten your home quickly and cost very little to make.
Images found here