Indulge your creativity and make yourself a spectacular paper lamp to either add some personal touch into the interior of your home, or to use for a home event or party!
The following pictures will show you how, and the result is indeed worth the effort. Or, is it the pleasure in doing-it-yourself?! All you need is to buy an ordinary Chinese paper lantern, paper tape and soft tissue paper.
Choose your colors! Cut in the shape of circles, then stick them carefully and ta – daaaa! There it is!
Suitable as a decoration for a special event such as your children's birthday party, or to be a permanent decoration of your home, the paper lamp will bring lots of fun not only because of its cheerful colors and shape, but also because you made it yourself.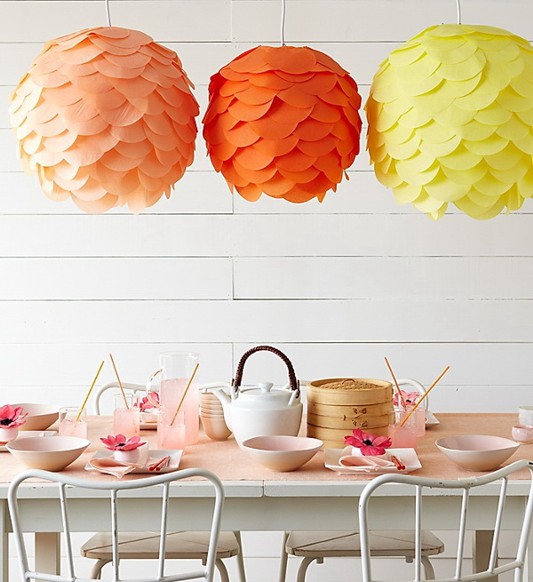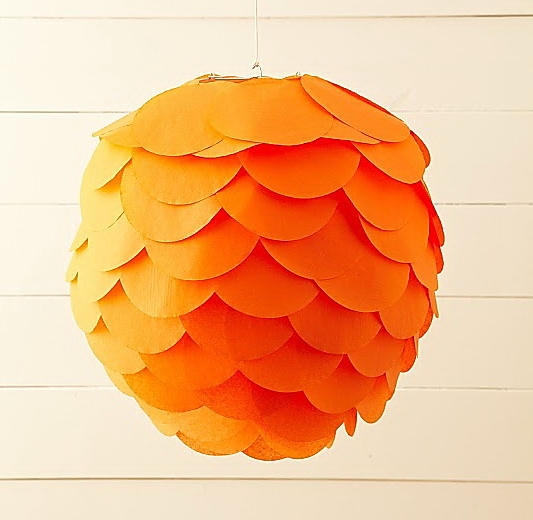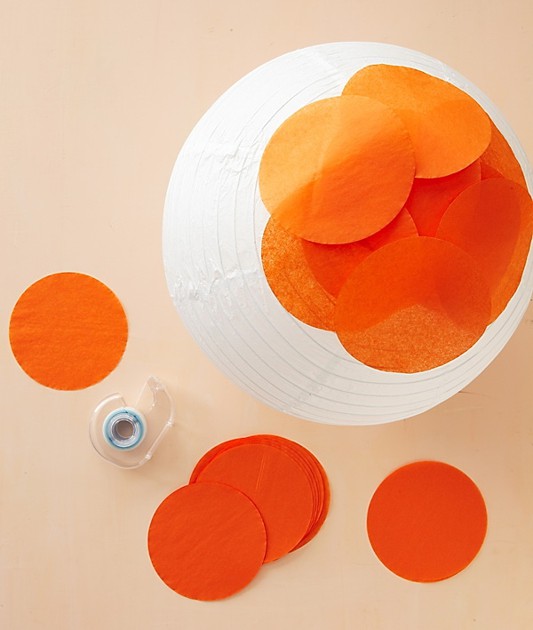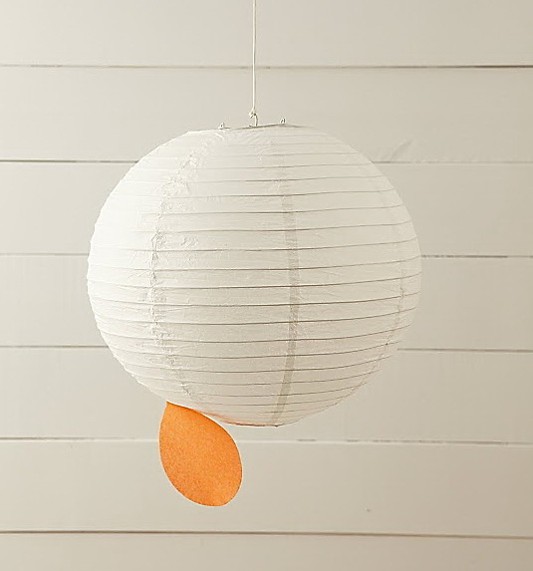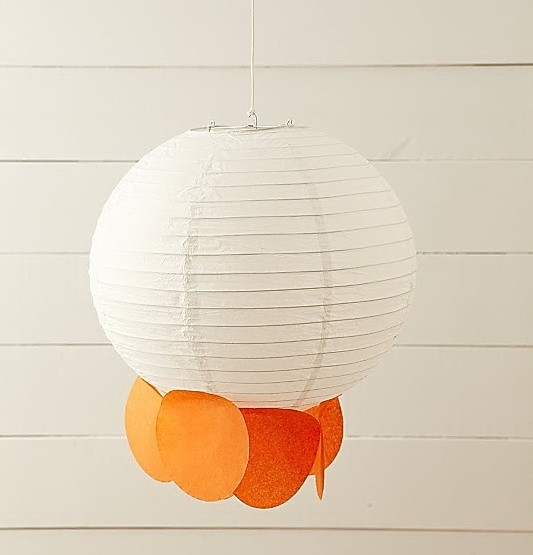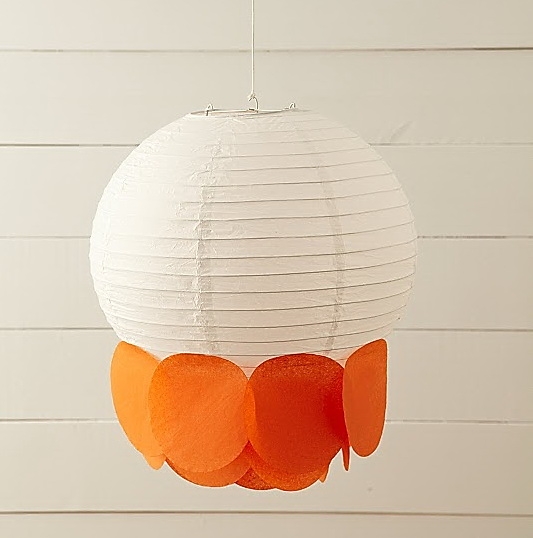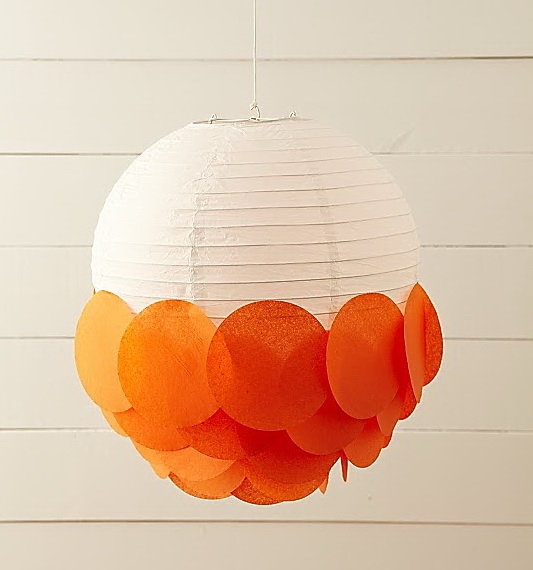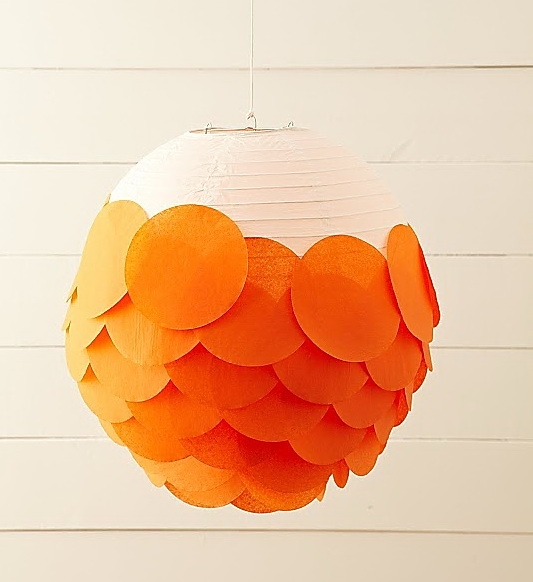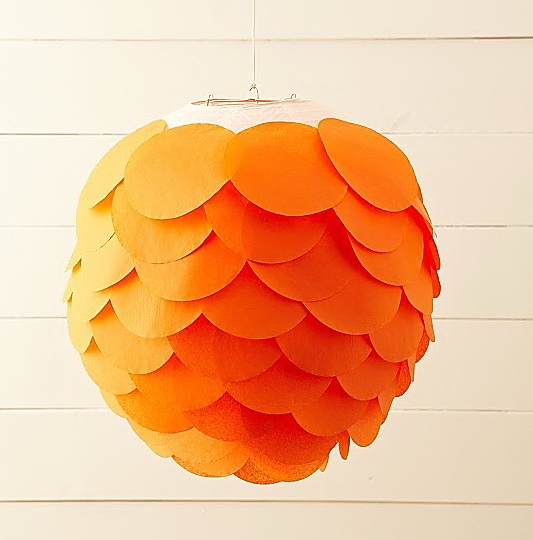 Images found here