With the pressure on the whole world to recycle, reuse and re-purpose our household items and waste products such as plastics, metal and cardboard there are many things you can do at home to reuse empty cans that will help to stop waste and also make effective and pretty items for around the home. The less waste that goes into landfill sites or rubbish dumps the better for the planet it will be, and ultimately on our pockets too. You will find that being able to reuse metal cans can make for fun and interesting projects.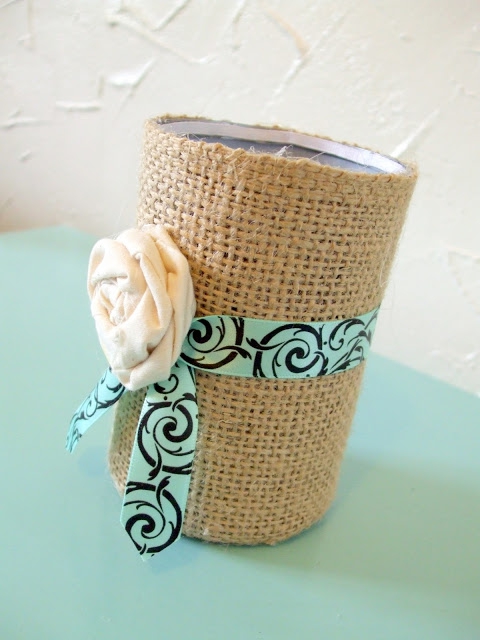 For an easy and quick way to reuse metal cans at home – cover the can in pretty fabric or colorful paper and use to store pens, pencils or other small items. These handy recycled pots are great to keep buttons, office supplies or even nails and screws in.

via Ruffled
Alternatively why not grab a piece of twine and use it to hang the empty can for an instant vase for flowers? You can also decorate the outside of the can to make it prettier.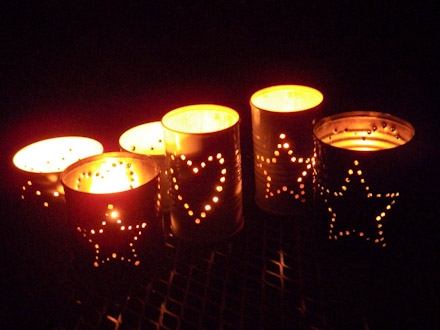 via Aunt Annie
Reuse an empty can as a lovely votive candle holder, poke some holes in the outside with a small drill or machine, hang on wires and suspend where you will be able to appreciate the glow they give off.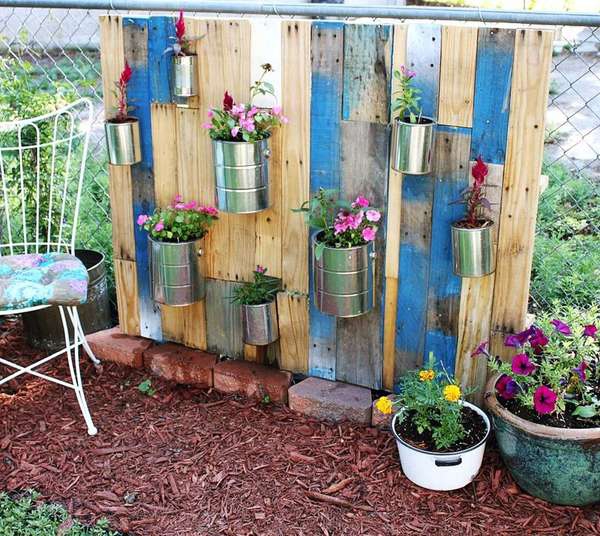 via twelve o eight
How about turning your empty tin cans into a wonderful garden feature? Drill drainage holes in the bottom and use to grow herbs or similar small plants. Place in a group for maximum effect.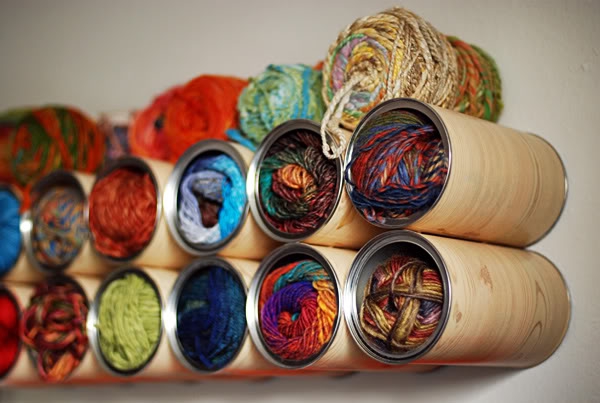 via by Stephanie Lynn
Larger cans can be reused and made into interesting storage pots too – coffee cans are ideal for keeping gardening twine, wool, string and they can also be screwed to a wall saving even more space. You could make a feature of pretty, painted coffee cans all together in your craft room, shed or garage.