This unrealized vision by Whitaker Studio literally beckons to be built. Designed for a German advertising agency on a site located in the Black Forest, just outside the German town of Hechingen, the project was stalled when the agency unexpectedly stopped trading. Yet this unique office design and its creative force inspired the architect to complete its design and visualizations, and it awaits a new patron for it to be built.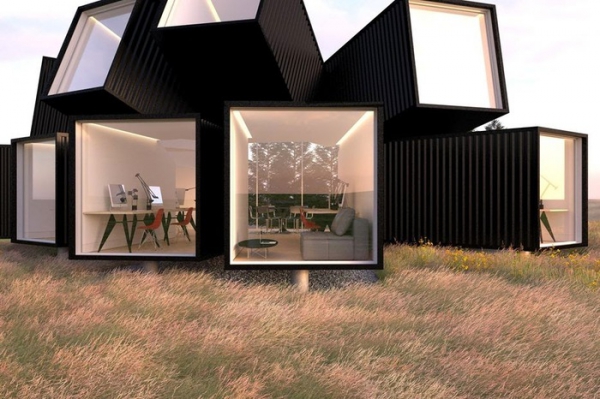 Built of shipping containers, owing to a client driven attempt to control costs, the Hechingen Studio was envisioned as a space for growth and innovative freedom. Eleven containers were arranged in a three-dimensional radial configuration, akin to the geometric growth configurations of a crystal formation, anchored in a central office space. The towering formations are also an ode to the architecture and inspirations of the Hechingen Castle. The entire structure was to be fabricated off-site and then simply bolted on site, perched atop concrete columns rising from the foundations.
Each of the radial arms addressed a different function and spatial demand of the office space. The upper containers in this unique office design were aligned to the movements of the Sun, drawing abundant light into its very core. The lower containers were articulated into specialized work spaces, varying in mood, ambiance and purpose.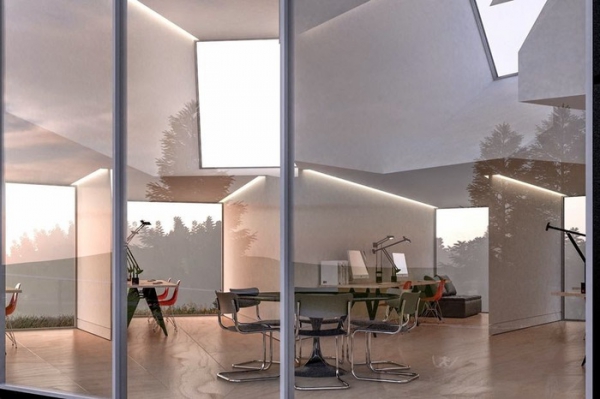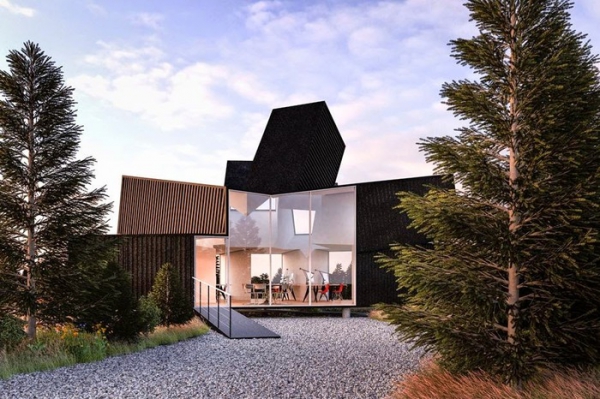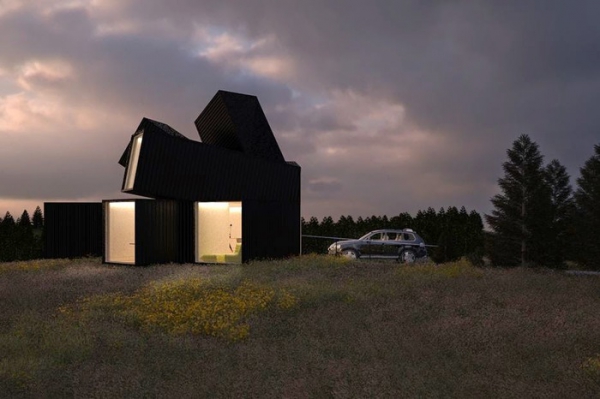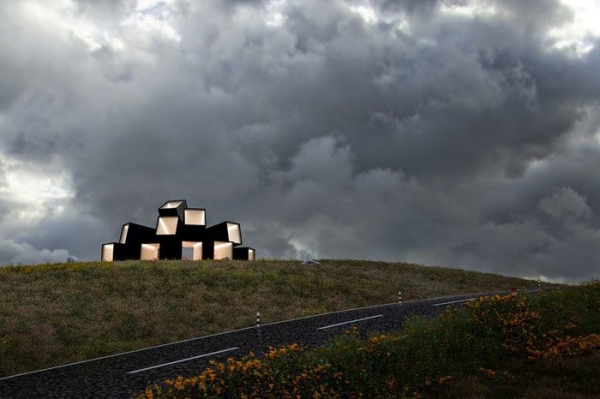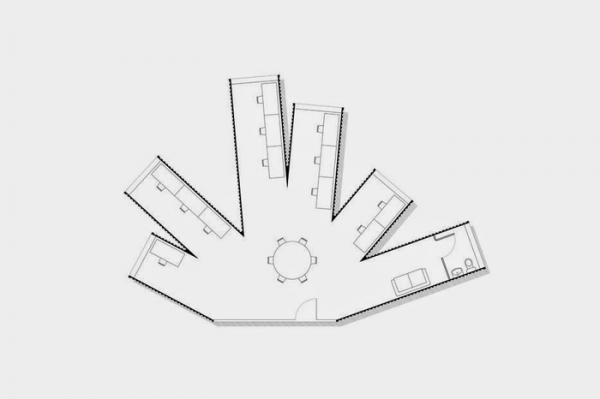 Photography: Courtesy of Whitaker Studio