"Walden" is a new concept and idea transforming what is usually a humble shack into a truly modern garden shed. Created by Nils Holger Moormann this modern garden shed was designed to inspire people to spend more time outdoors and incorporates many of the features you would find in a traditional garden shed such as storage for your garden tools, but also has many unusual and new features that we love.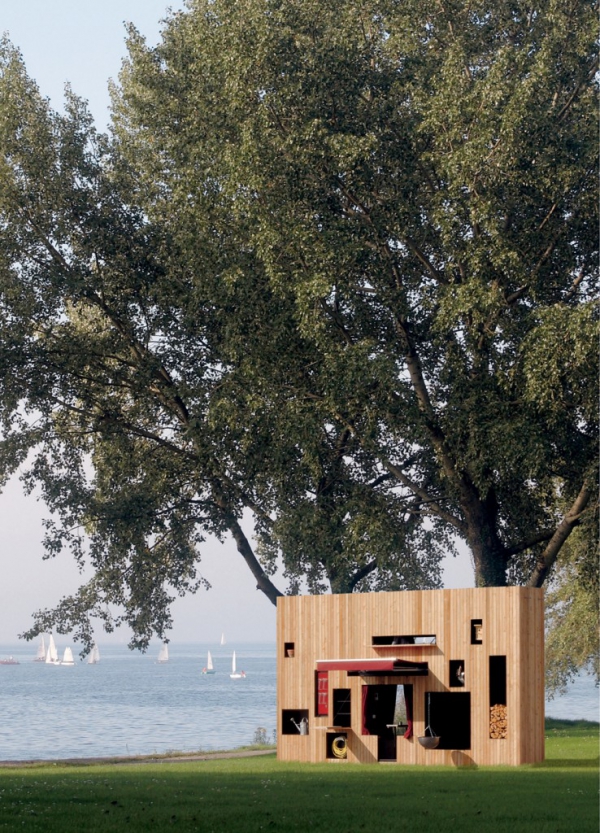 The modern garden shed has a wonderful seating cabin with space for your guests to enjoy the scenery. A canopy can be lowered above the seating area to provide shade from the midday sun. A fire cauldron situated on the front of the building has storage space for wood nearby and could be the ideal evening barbecue. Climbing the staircase leads you to a double bed, over which is a sliding sun roof, it's the perfect place to star gaze at night or dream of a simpler life.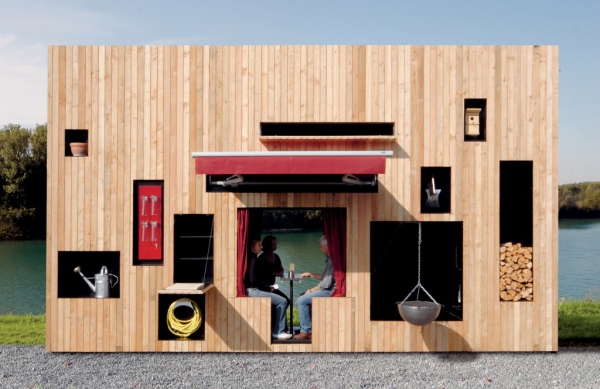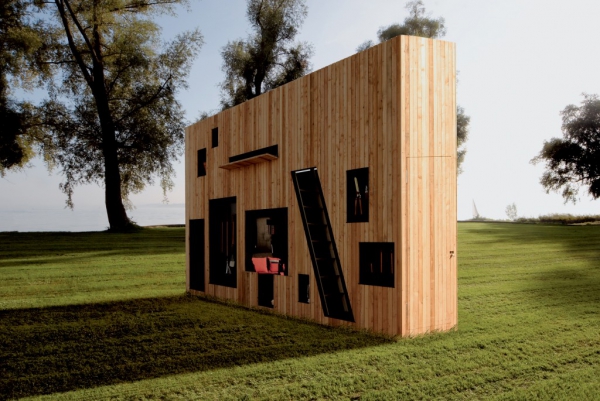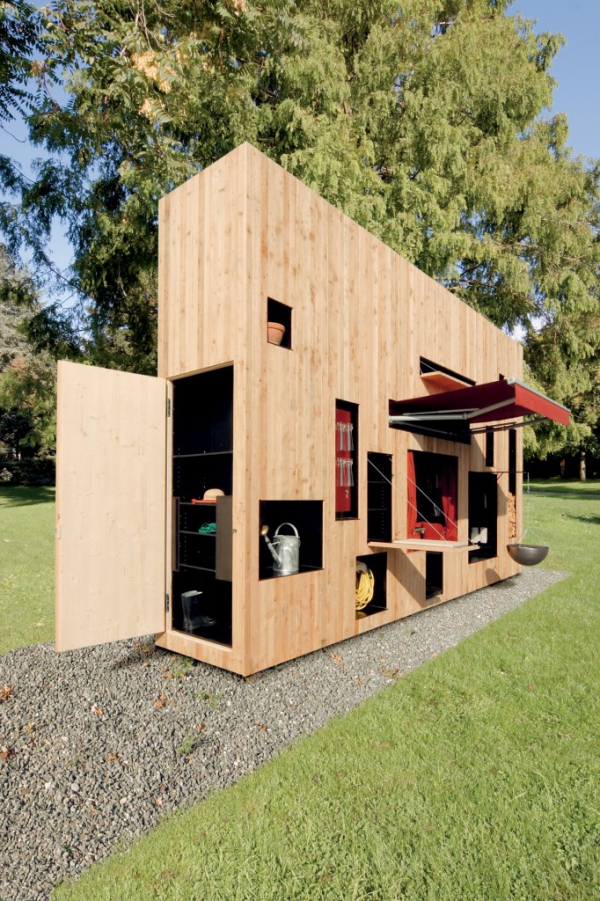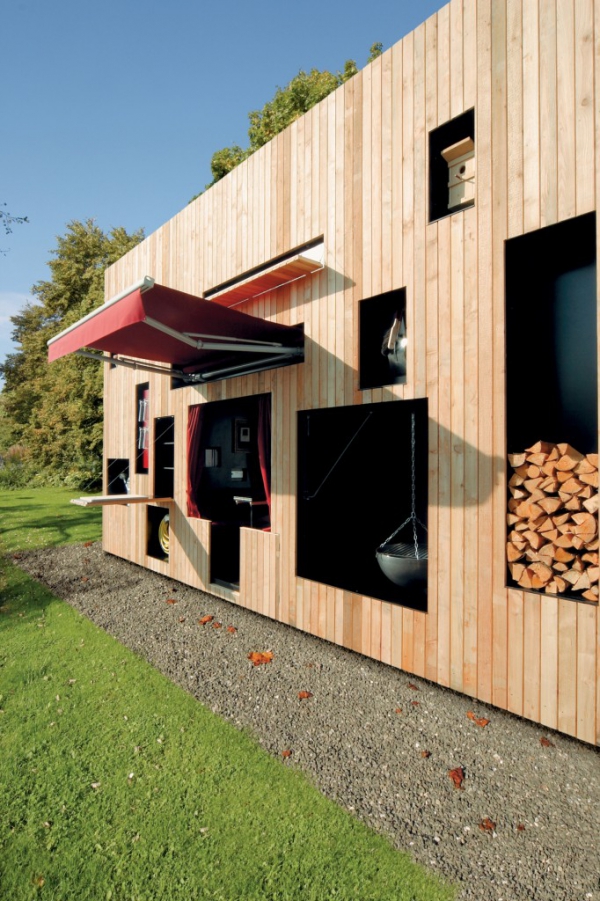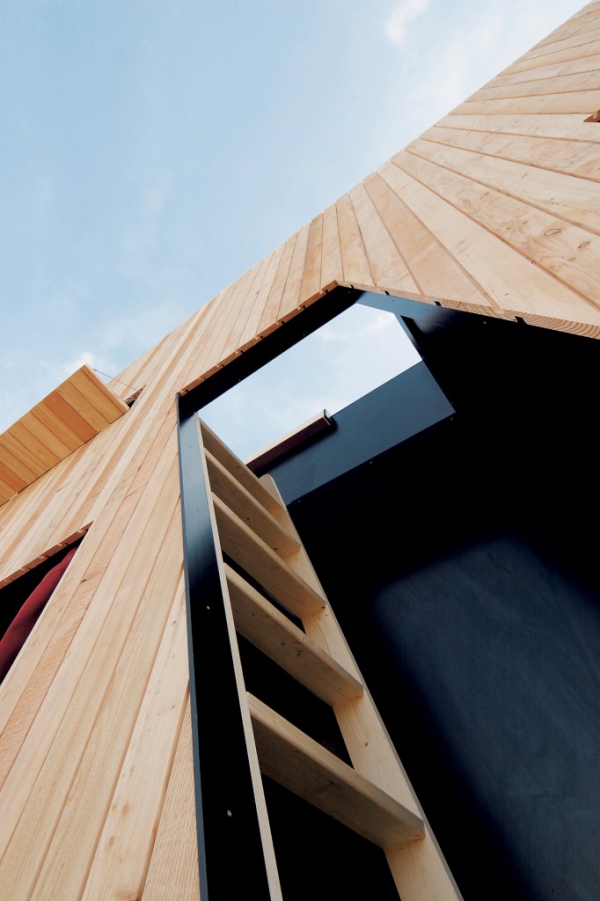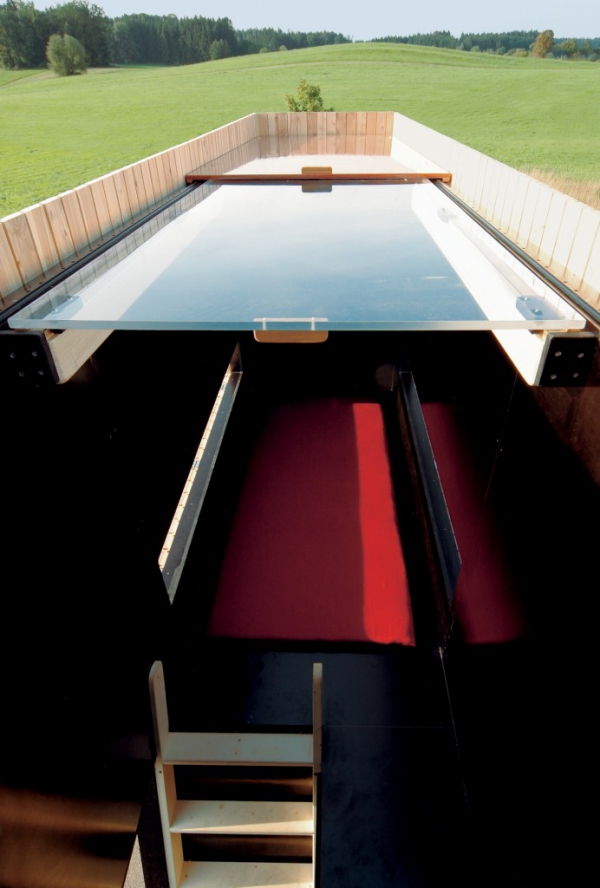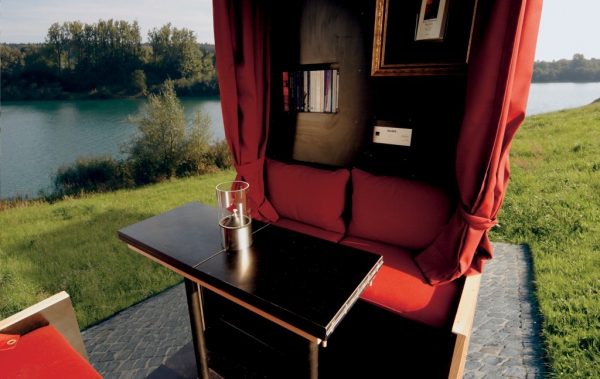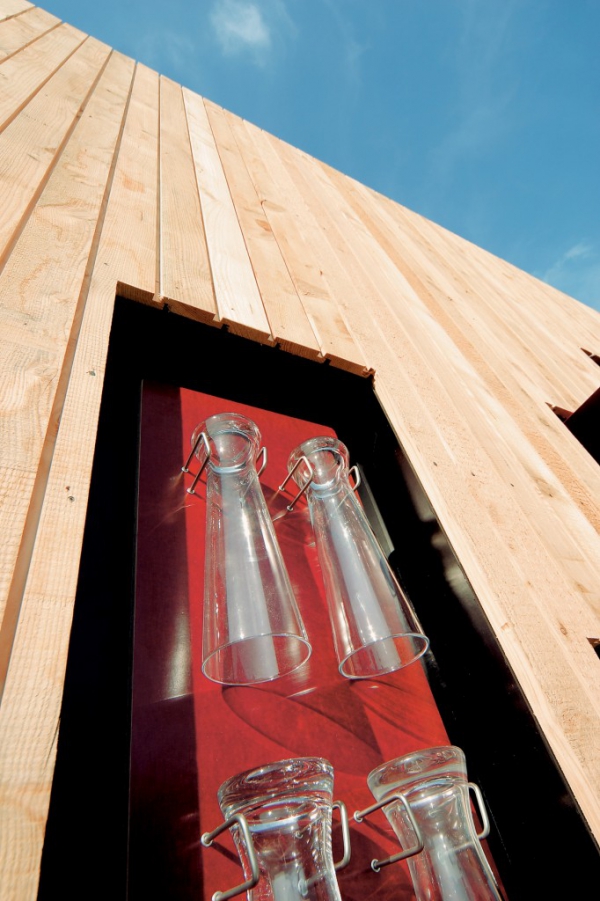 This modern garden shed encompasses all we need in nature with a touch of simple but functional style, leaving you to enjoy the weather. Take a tour of the storage spaces available and you will find birds nesting box, garden hose and even wine glasses. The modern garden shed has secrets in store for you.