Caramelized sugar in warm hues of yellow, orange and brown come together to fashion a dance of light, color and shade in this unique greenhouse. An installation designed and constructed by artist William Lamson, the Solarium is a functional greenhouse located in the grounds of Storm King Art Center, Mountainville, New York. Inspired by the architecture of isolated outposts as spaces for reflection, the Solarium makes its artistic statement through its innovative design.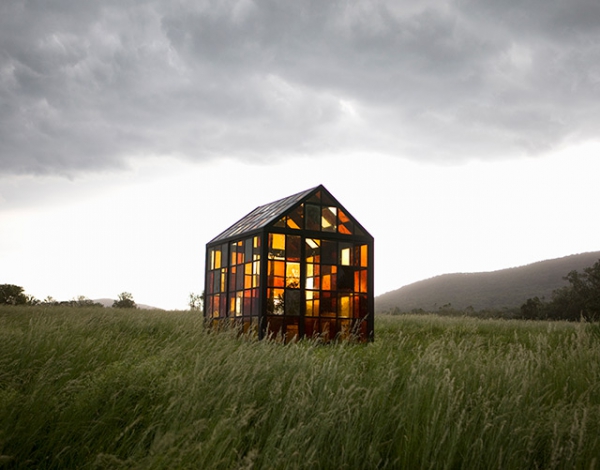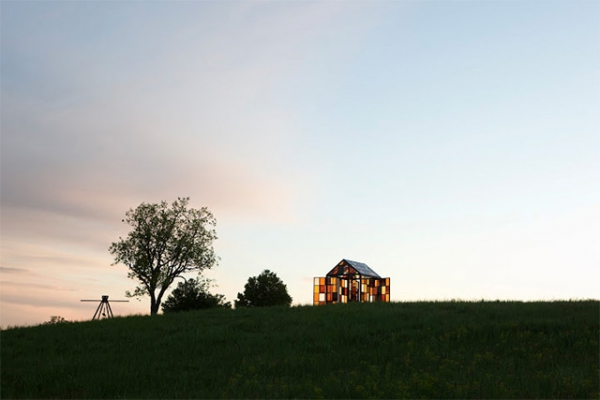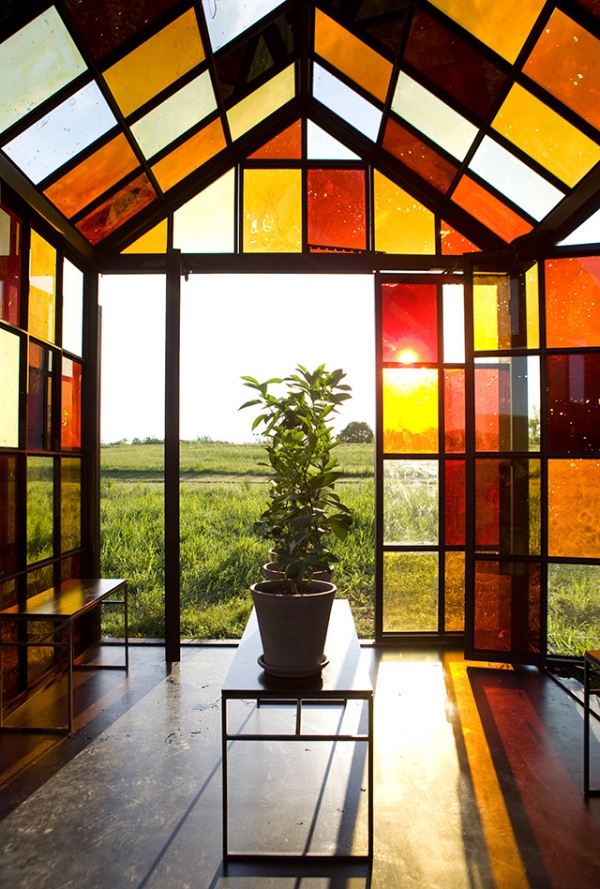 Sugar is cooked to varying temperatures and sealed between two panes of glass to create the glass panels. These are then carefully assembled and arranged to arrive at a playful composition that is just as dynamic as the ever-changing moods of the Sun through the day. In summer, 5 x 8 ft. panels on either side of this unique greenhouse can be opened up to create a lighter, more ventilated structure that integrates with its open surroundings. In winter they close up to offer warm refuge to the three miniature citrus trees growing inside it.
Sparking a play between sunlight and sugar, time and color, the Solarium offers a dialogue between transparency and impenetrability, between vulnerability and sanctuary. Through its subtle expressions of thoughtful ideas, this unique greenhouse inspires an internal dialogue between mind and soul.
The Solarium was disassembled at the end of 2012 and can no longer be viewed.