The helical staircase has always held a sensuous visual presence that captivates the eye and anchors the aesthetic movements of a space. The architects at Paul Cocksedge Design Studio take it a step further, transforming the utterly sculptural form into a breathing and living entity that engages and evolves with time and use. Instead of merely connecting point A to B this striking spiral staircase design creates pauses and possibilities between them, encouraging the users to further engage and own the space so carved out. Finding home in the Ampersand Building in London, the sculptural centerpiece adds weight the architectural dialogues, impressions and experience on offer.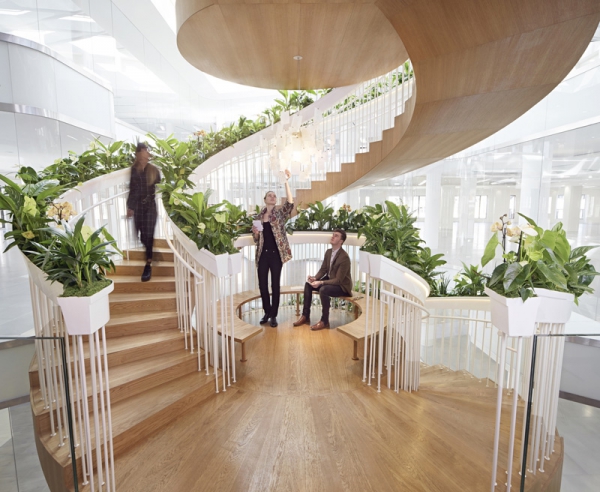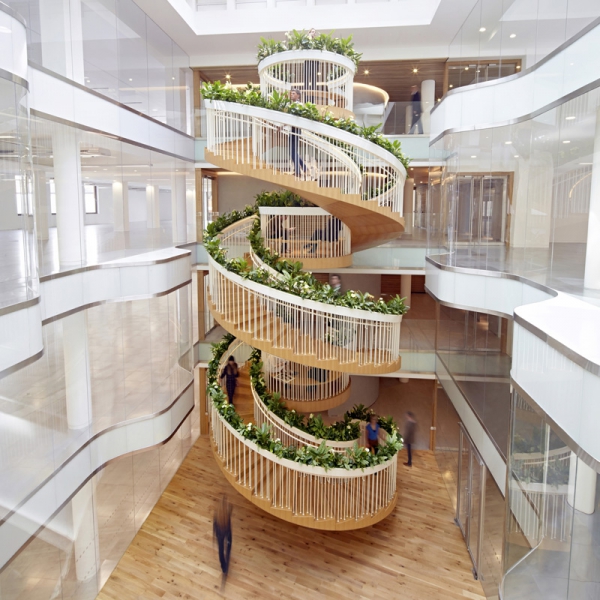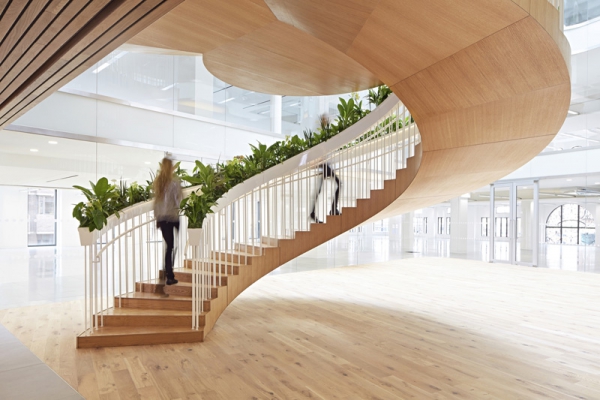 Eliminating the central column typical to spiral staircase design, the architects create room for new uses and relationships with the staircase and the overall volume. A series of interaction zones are created at every turn of this multilevel design, inviting users to relax, reflect and participate with each other and the staircase in new ways. The construction and visual vocabulary of the design keeps things light and open ended, embracing a much wider audience and range of activities.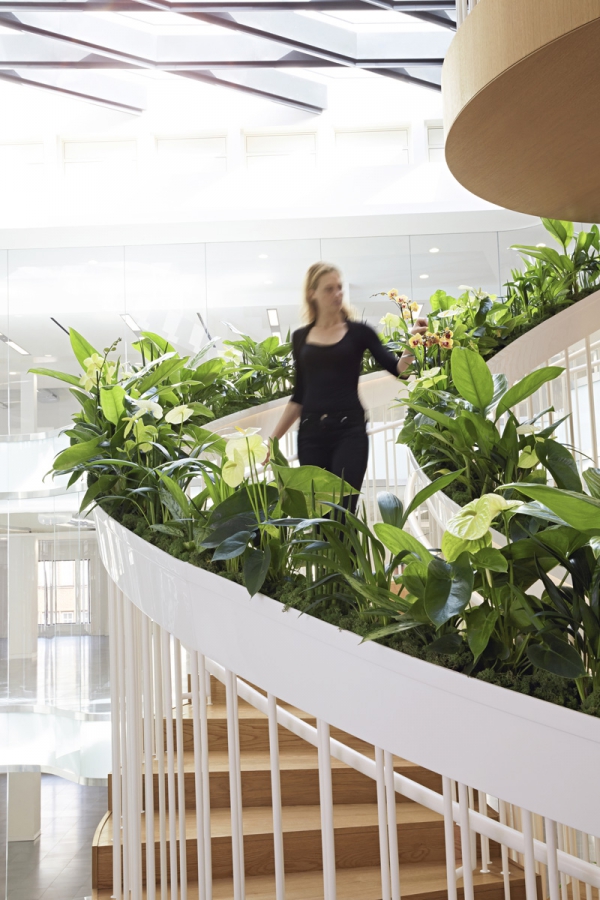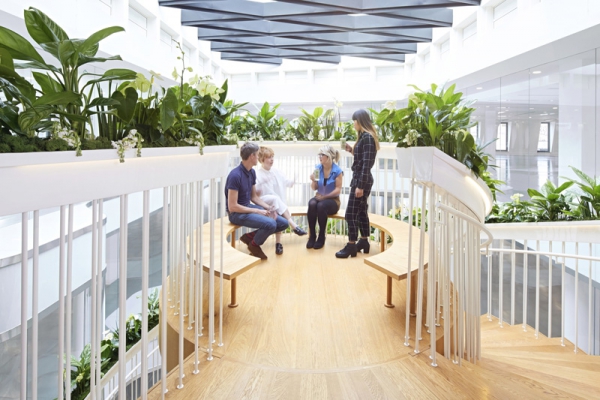 Further, to add a touch of green to the proceedings, planters are wrapped around the handrails, making this a living element that contributes extensively to the quality and life of the central atrium.
Photography: Mark Cocksedge