A triad of engaging spaces come together in the Tepoztlán Lounge designed by Barcelona based designers Cadaval & Solà-Morales. Located in the plush country sides of Tepoztlán, Mexico – a town steeped in history and legend, the pavilion design is the first step in a larger development of bungalows to be rented out to visitors. Articulating a communal space for the scheme, the Tepoztlán Lounge offers a chance to relax, socialize and experience among the picturesque Mexican landscape.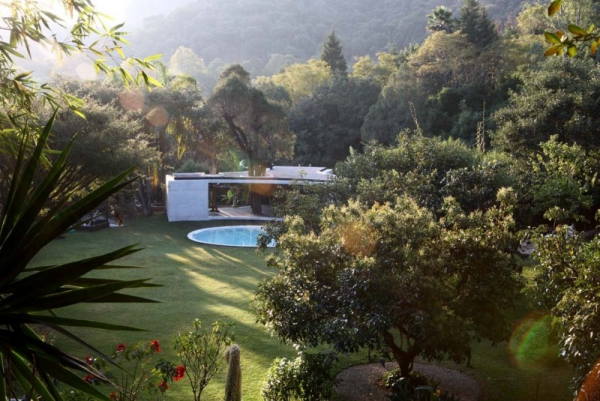 Setting it on the perimeter of a manicured lawn surrounded by wild forests, the pavilion design explodes a multipurpose hub into three distinct social units. These units are set in a triangular configuration with the space sandwiched between them providing opportunities for informal gathering and spill overs.
The first unit contains an outdoor kitchenette, restrooms and changing room while the second is a playroom with a grand chalkboard wall for a backdrop. The largest unit of the three is a social living room – a dedicated space for dialogue and delight. Hammocks are scattered in the common area which creates a seamless meeting of indoor and outdoor communal space.
Each of the three courtyards flanking the triangular pavilion is also given its own flavor and identity with specific activities and facilities. The largest of these offers a pool for lazy afternoons in the tropical sun.
Open and free, this pavilion design encapsulates the vibe and fervour of its surroundings. This is a space for people to traverse boundaries and converge, just like the pavilion.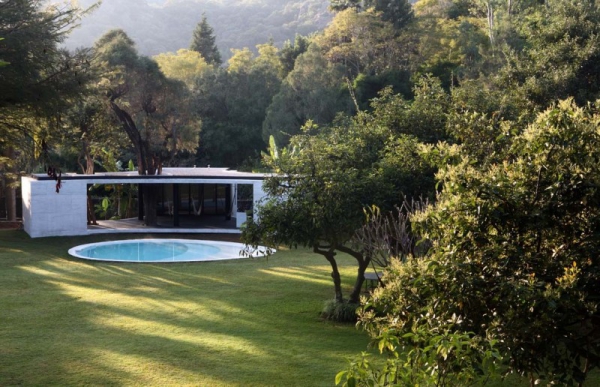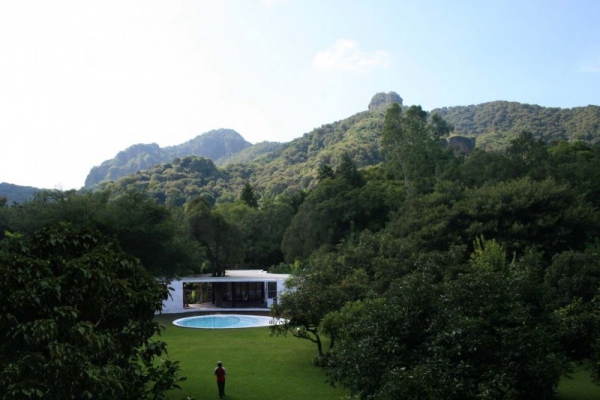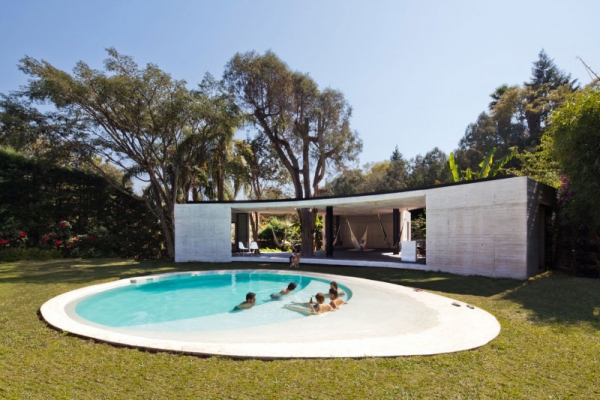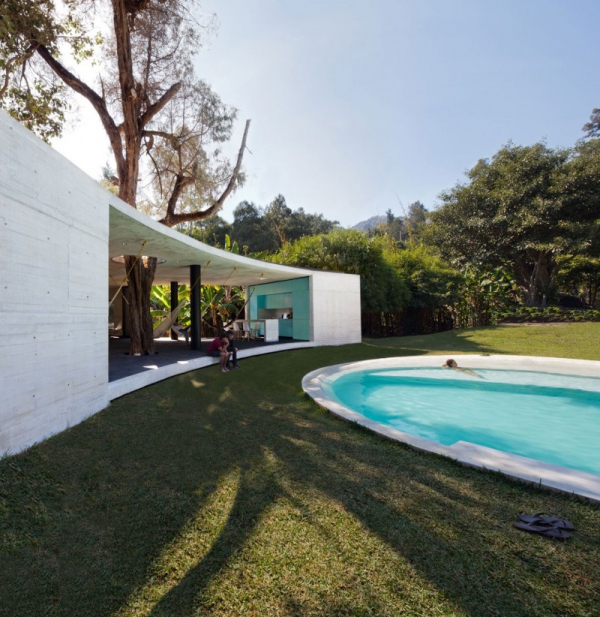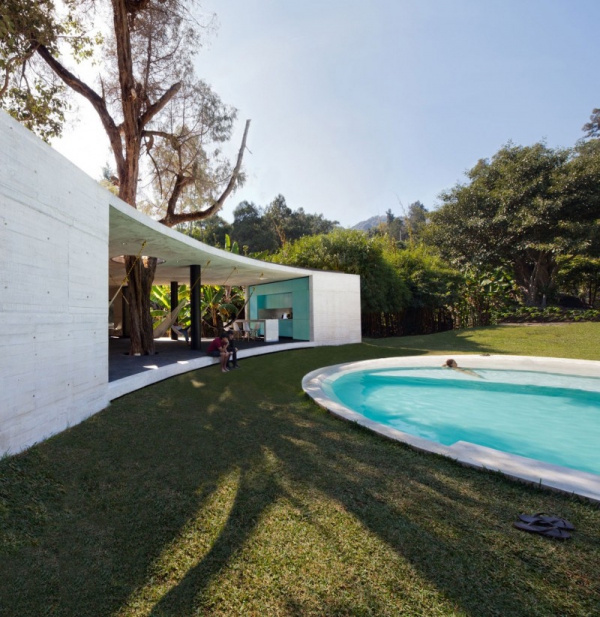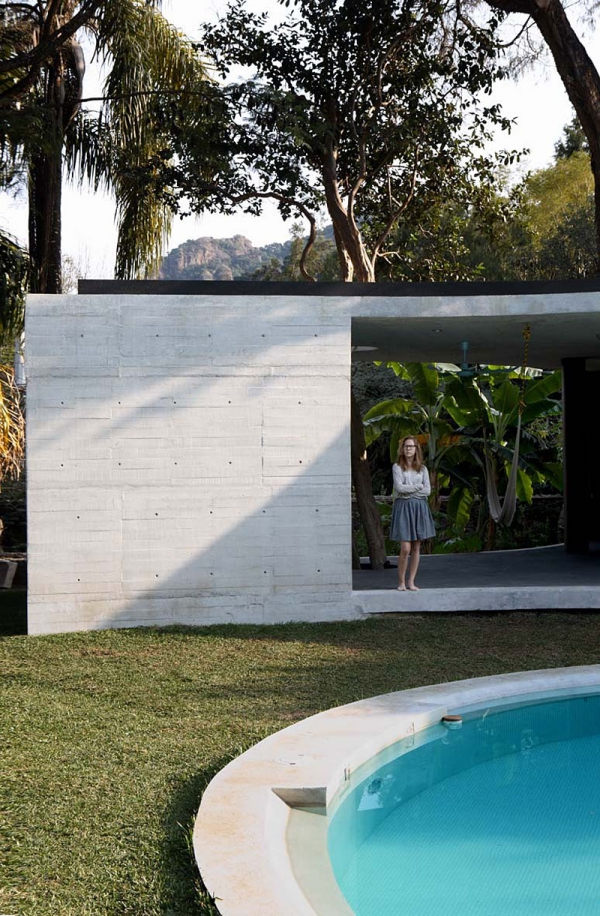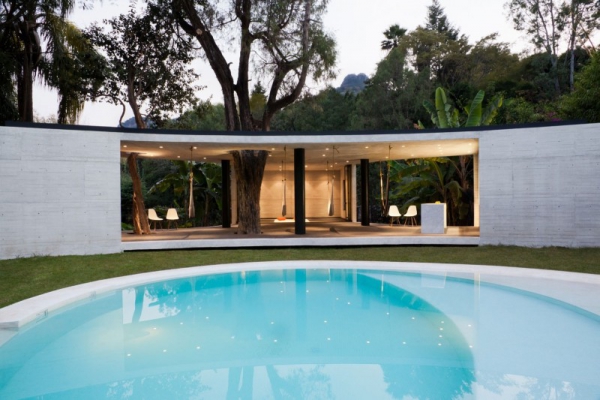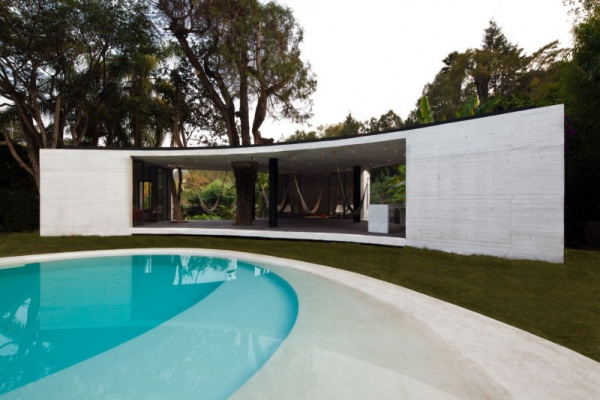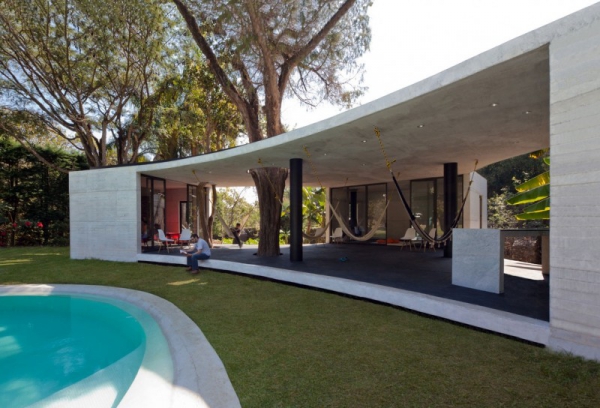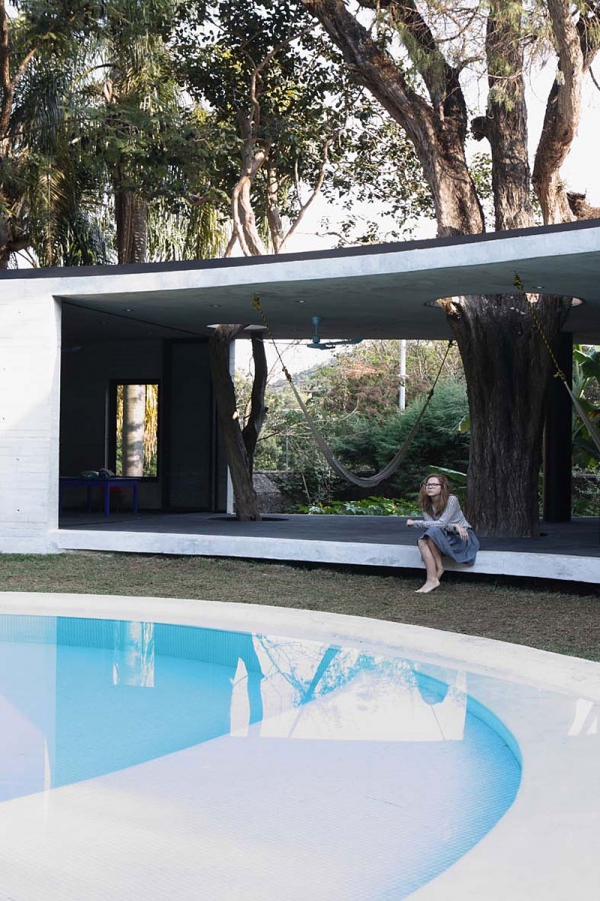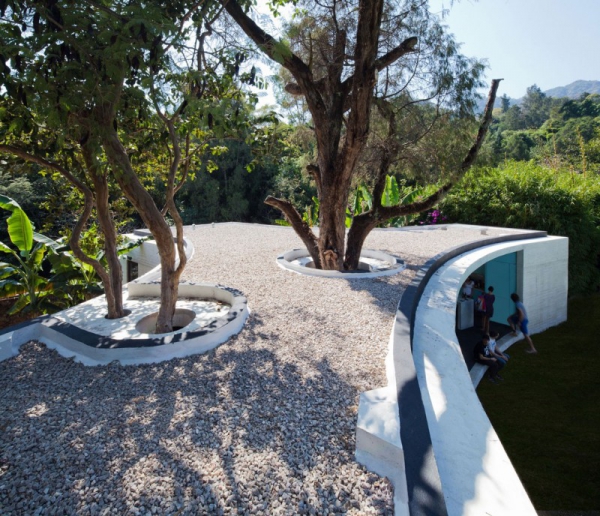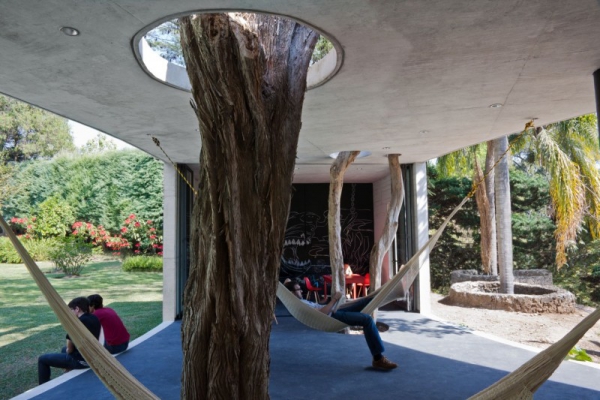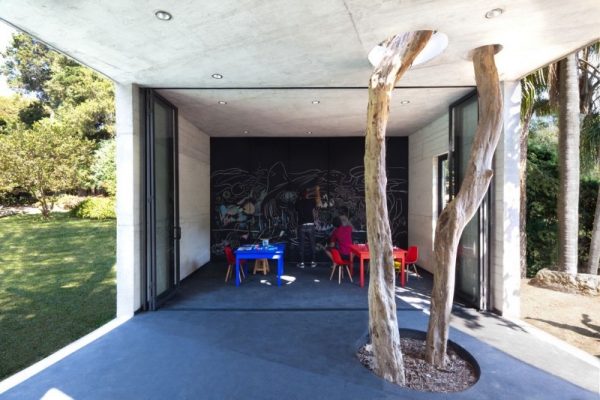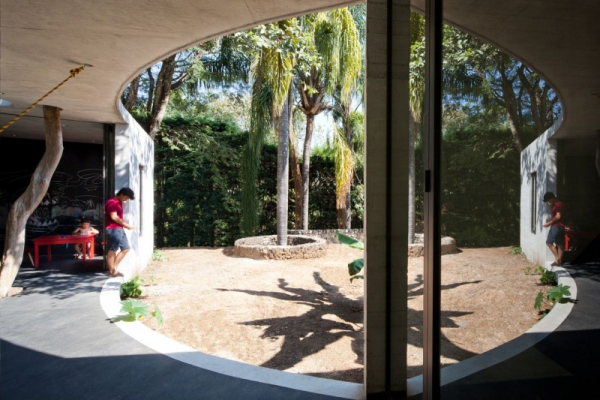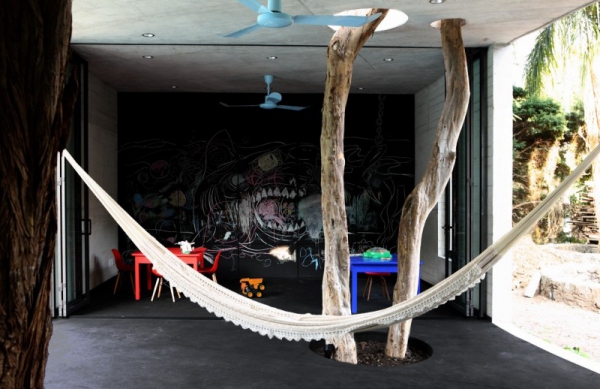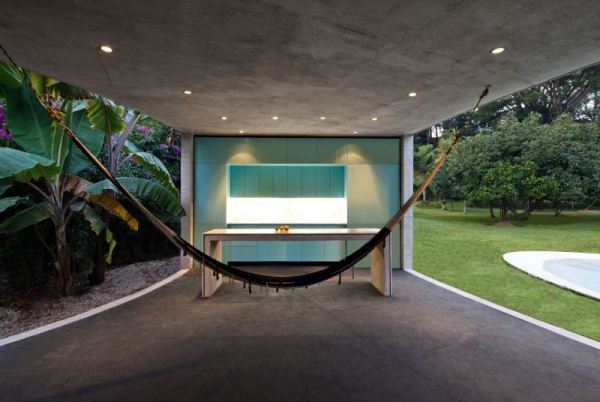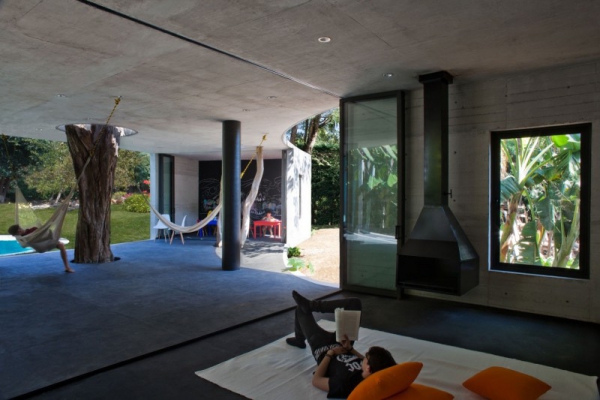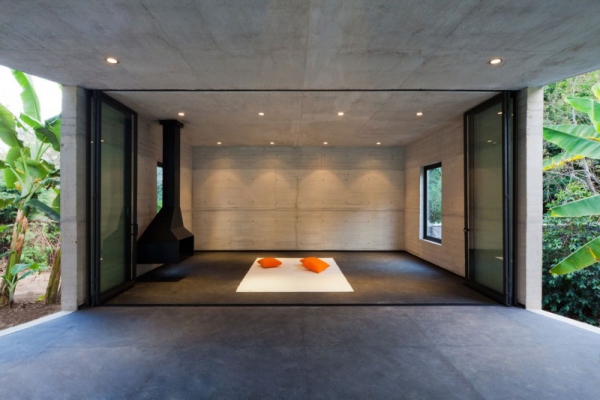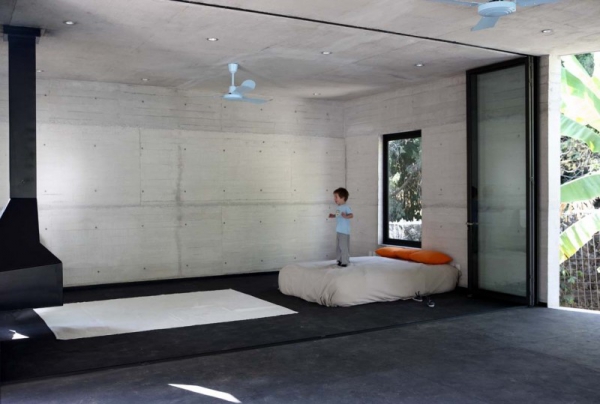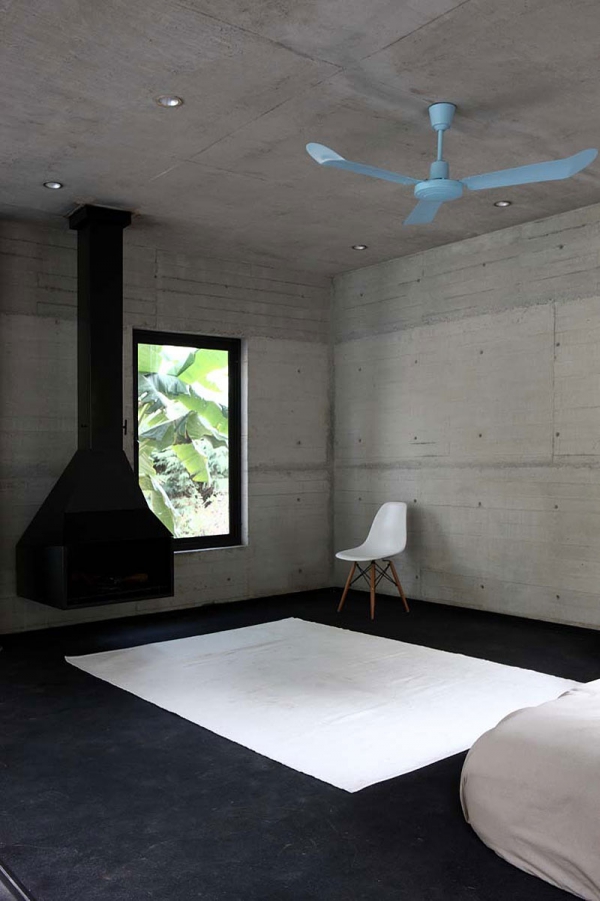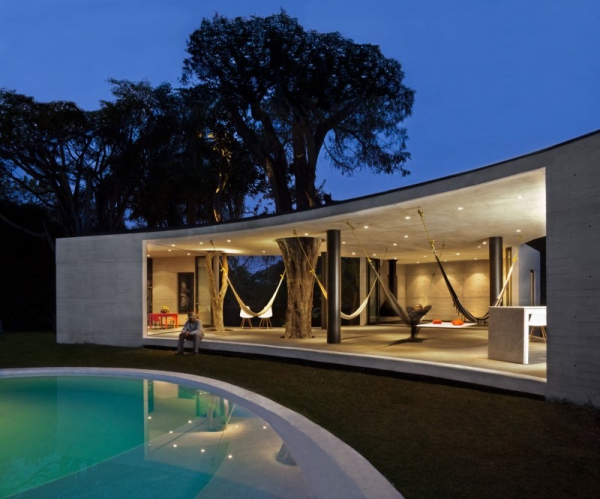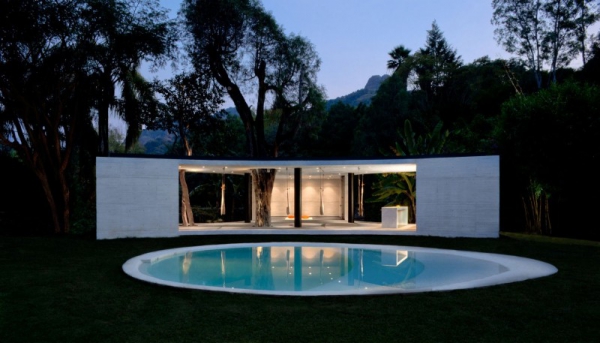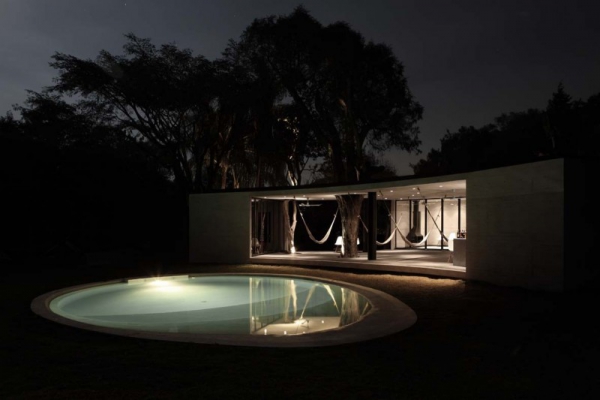 Photos: Diego Berruecos, Sandra Pereznieto