This amazing backyard is not only the most adorable thing we've ever seen, but it is also bright, playful, and homey. It has that wonderful lived-in feel, creating the kind of space that you walk into (or out to) and put your feet up and relax.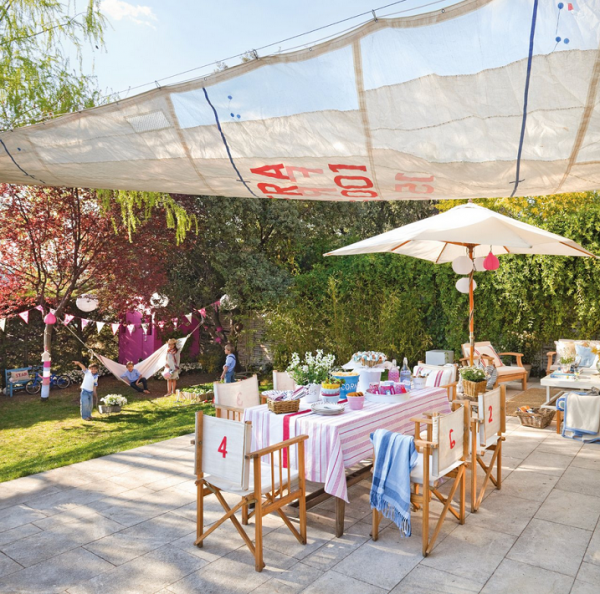 This backyard belongs to Dafne Vijande, and it is located in Madrid. There are plenty of tall trees in this space, providing so much beauty and a bit of privacy. We love the covering used for the patio, it is unique, cheerful, and just plain wonderful. On the gray patio flooring, a long wooden table sits. The table is adorned with a pink and white tablecloth, and surrounded by fabulous wooden chairs. The numbering on the chairs, matches the numbers and letters on the patio covering, bringing a touch of a cohesive theme to this outside eating area.
This table setting is just delightful. The name tags on the cups, the fabulous containers (we're partial to the blue one that says popcorn), the bright colors, and the vintage bottles, come together to create an enchanting world.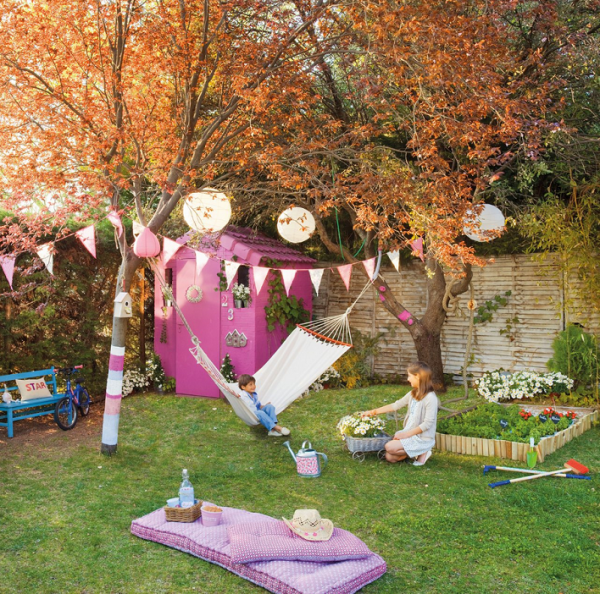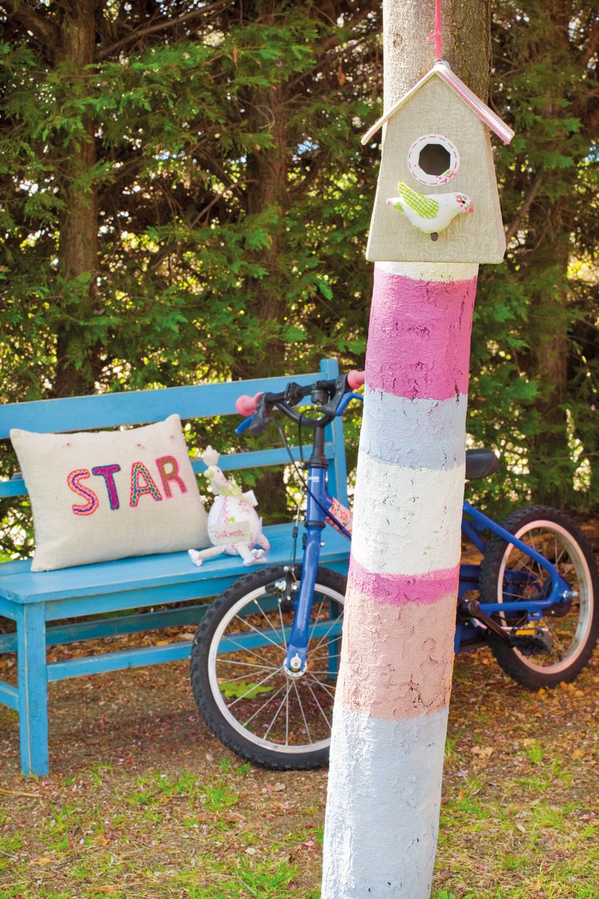 What would an amazing backyard be without a hammock? In between two fantastically painted trees, a white hammock provides space for relaxation. We adore the patterns and colors on the trees, they add even more playfulness to this amazing backyard. The bright blue bench is a wonderful touch, and the birdhouse is charming. We love the whimsical décor surrounding the hammock, especially the beautiful lanterns.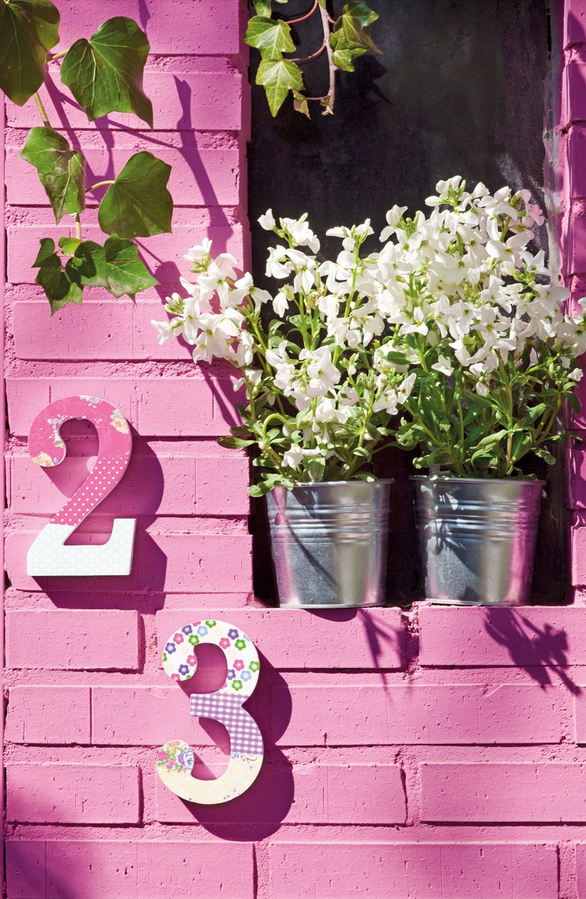 The flowers and the bright pink look lovely together.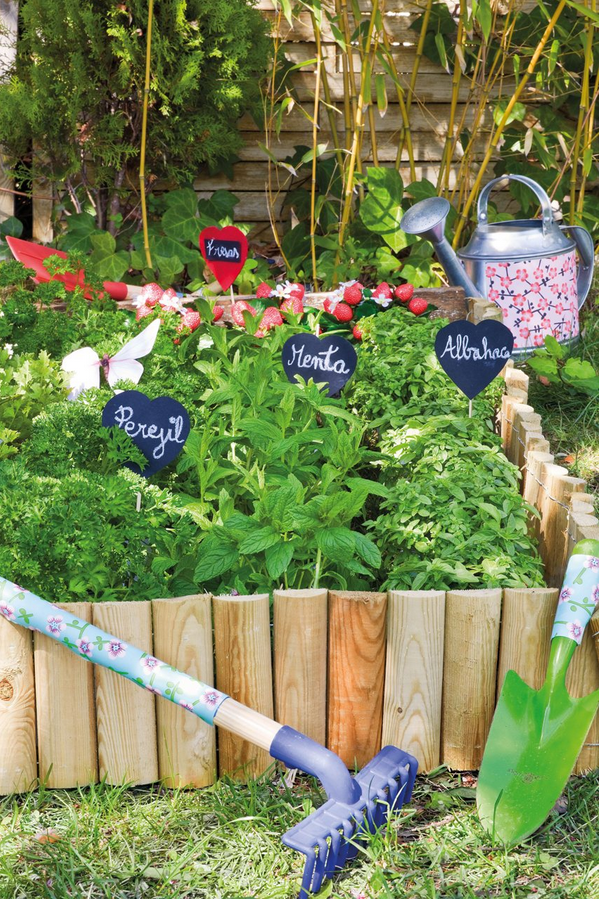 Images found on: Mix and Chic
This amazing backyard also includes a garden. A wooden fence surrounds the vegetation, designating the lively space. All the herbs are named, making them easier to find, and adding even more of a fun-loving feel. And just look at those gorgeous strawberries.
Playful and full of personality. We love it.