Creativity strikes in a myriad of ways to bring us fresh and exciting new takes on the familiar. Built by a few friends, the Saunalautta is a motorized floating sauna raft that adds a delightful, playful twist to its relaxing experience. A bold step in the Finnish love and exploration of saunas, this project is intriguing and light-hearted.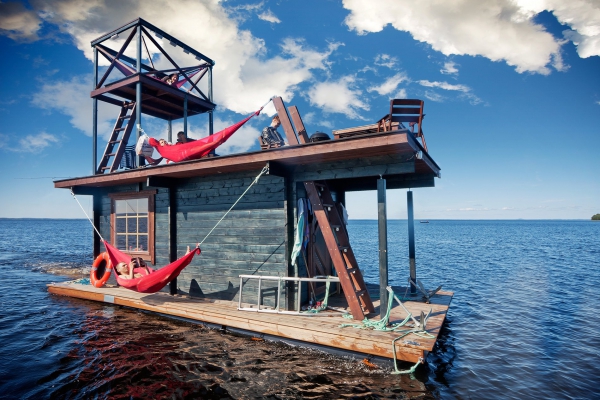 Built from locally available materials, the Saunalautta floats on recycled plastic pipes. The main deck houses the sauna while the upper deck offers a flexible space for lounging and relaxation. The raft offers adequate space for individual reflection as well as social bonhomie. There is a third level that is subjected to free experimentation and adapts to the moods of its users from time to time – past expressions include a hammock pad and an observation deck. The laid back vibe of this floating sauna raft is reinforced by the easy use of materials, simple detailing and ingenious construction.
A perfect spot to laze the weekend away – by yourself or with friends – this floating sauna raft is a play-pit on water. With different functions coming together in a kicked back ambiance, the Saunalautta presents a bouquet of fun possibilities. Available on rent, it can be booked to energize your holiday in Finland.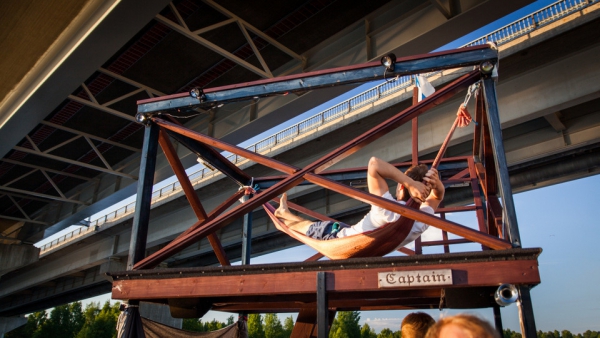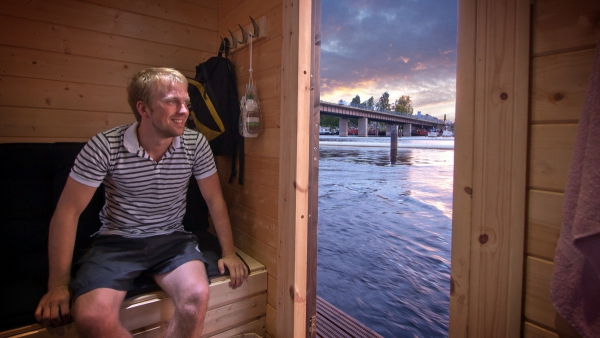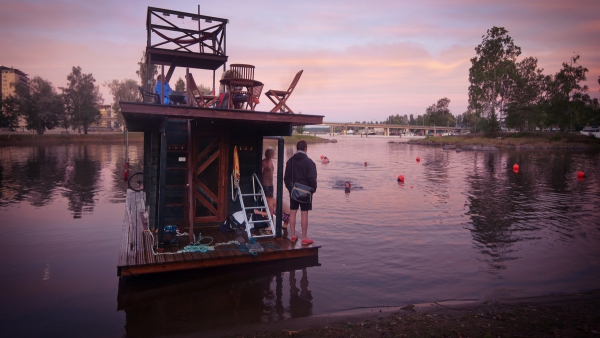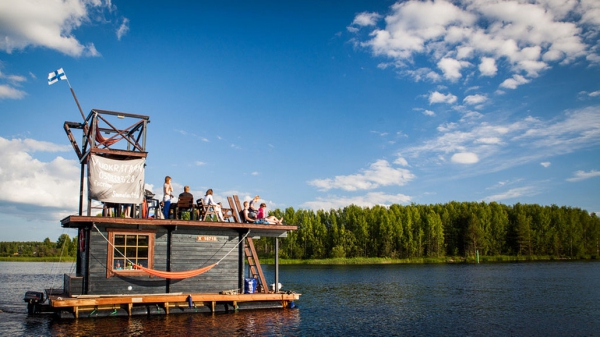 Photos by Jyri Heikkinen found on  Adventure Journal