Dutch designers Studio Mieke Meijer explode a vertical volume to carve out a staircase storage solution that steps up from one floor to another. Object Élevé, commissioned in 2013 by a private client, proves to be quite a lifesaver in the tightest of spaces. Anchored in industrial sensibilities, the design uses a simple construction and tightly defined surfaces to connect, store and engage.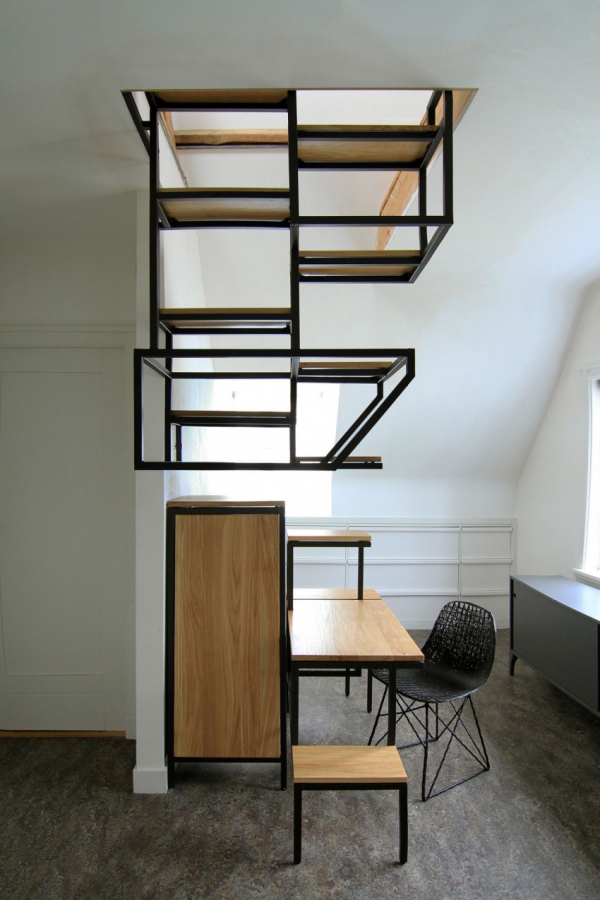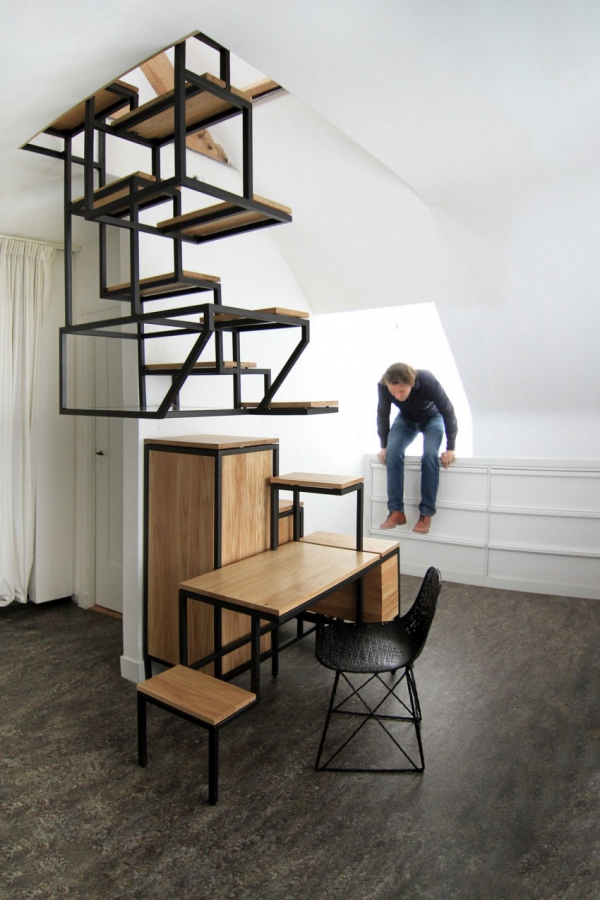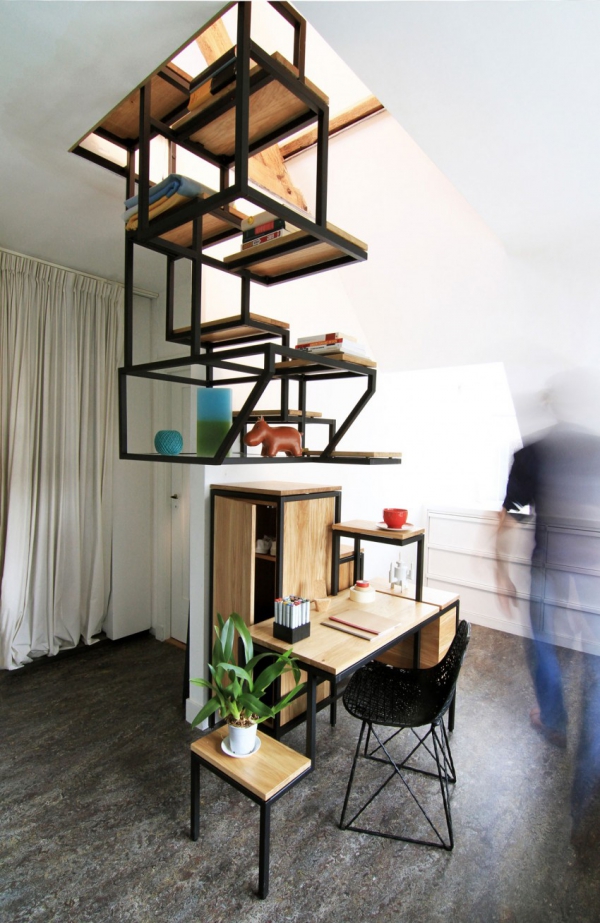 Based on the principle of samba stairs, Object Élevé is composed of freestanding and suspended elements that include a work desk, side table, cabinet and storage. Each unit in this staircase storage steps up to another, varying in dimensions to serve different functions. This varying depth allows for stable and comfortable use in spite of the steep climb involved.
Crafted in steel and oak, the installation is driven by its function and therefore adopts a simple and transparent arrangement. This affords lightness that lets it sit beautifully in its minimal surroundings; it also ensures the complex skeleton of steel and wood does not become visually heavy or overwhelming. Both the oak flats and the steel skeleton offer diverse possibilities to store and display a variety of objects and elements.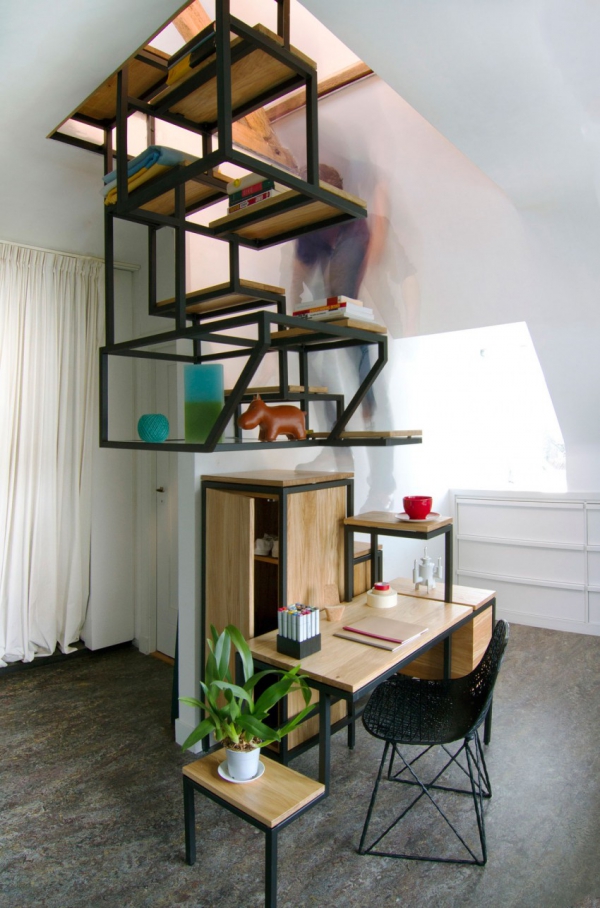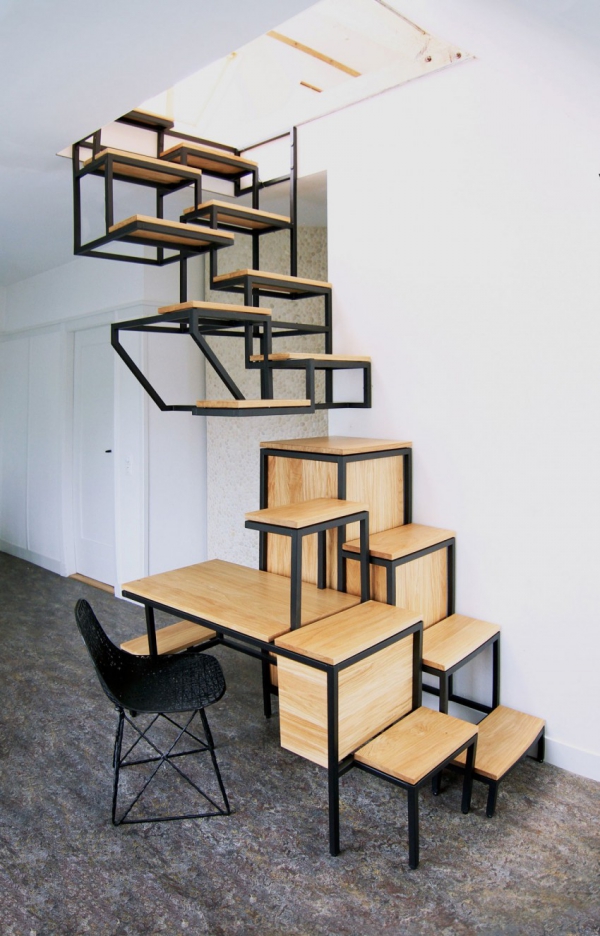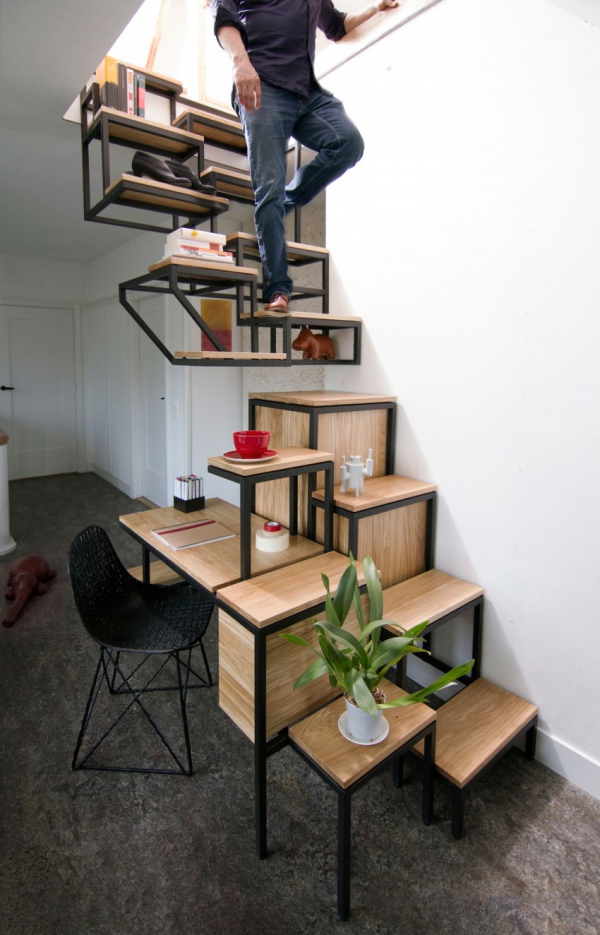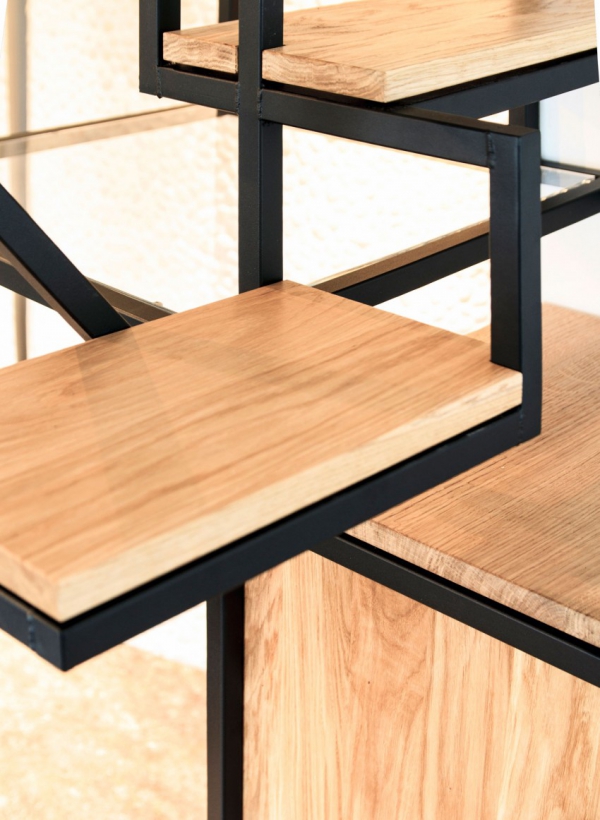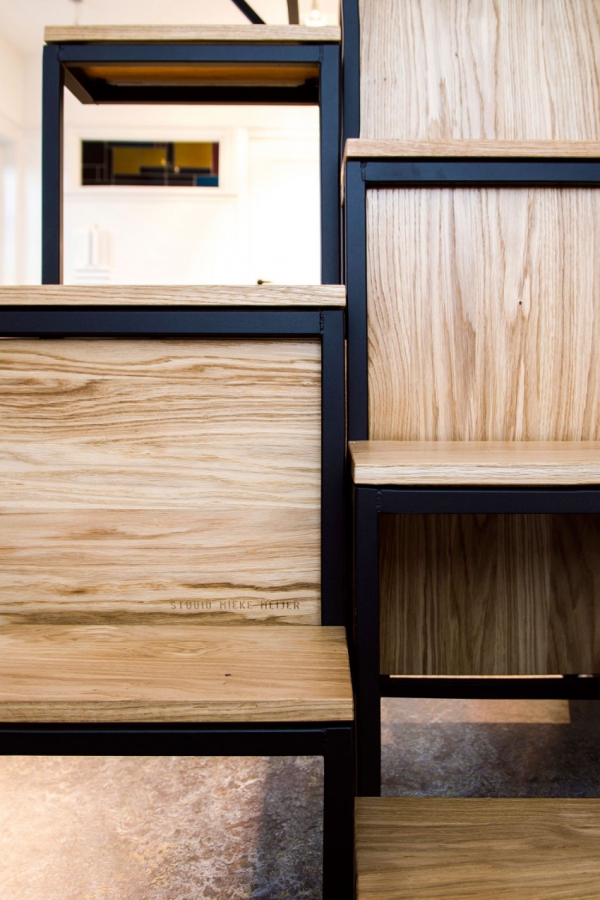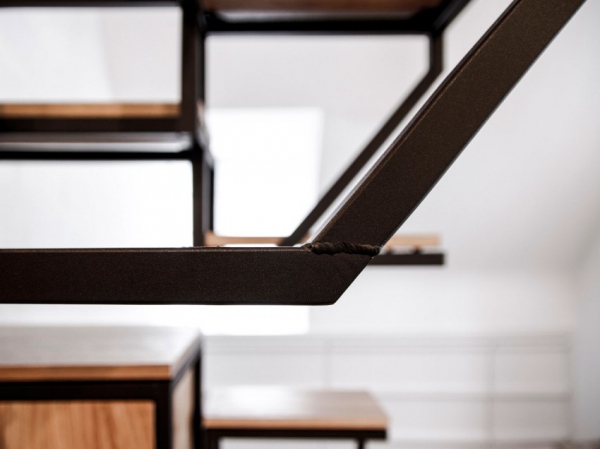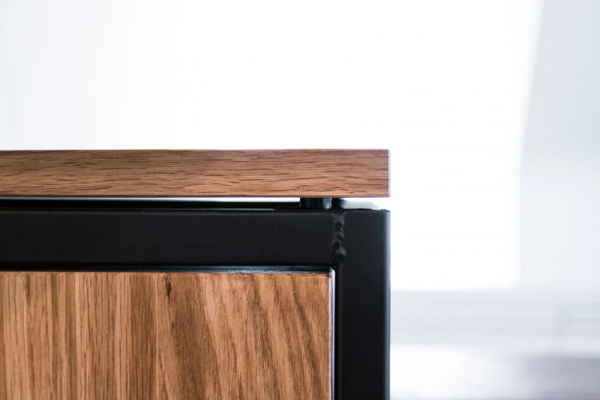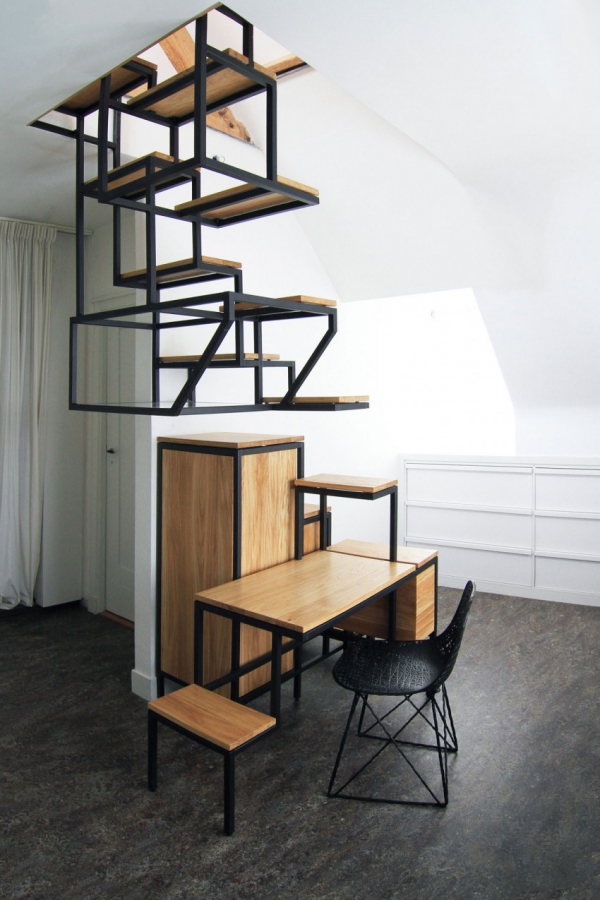 The Object Élevé is a unique take on staircase storage in high-traffic areas and restricted interiors. Its industrial design offers a visually light and functionally sound option that is full of personality and potential.