This beautiful contemporary office belongs to Mattson Creative, a graphic design studio. It is an old factory that was built in 1895 and it is located in Southern California.
The graphic design studio has worked with many large companies, including Apple, DreamWorks, and Coca-Cola. As you take a look at the sublime design of their office, you can see why these creative minds are in high demand.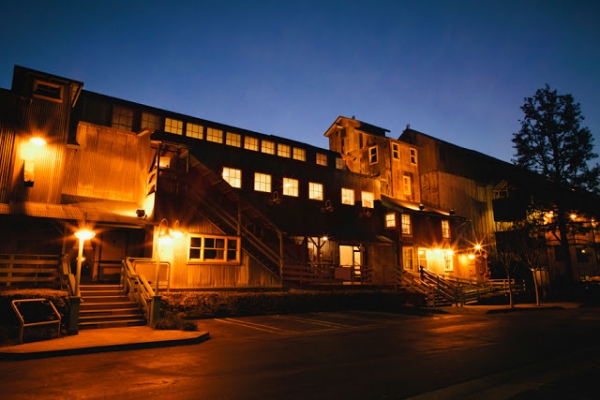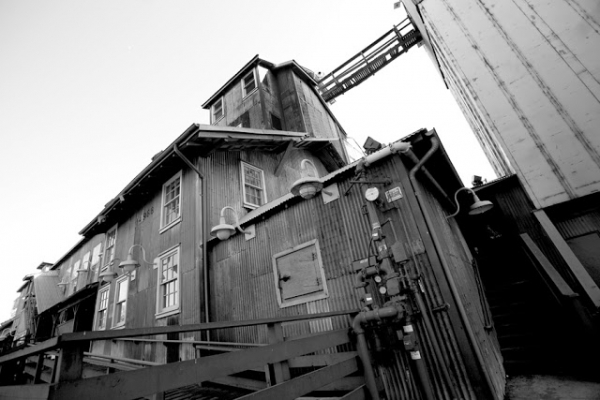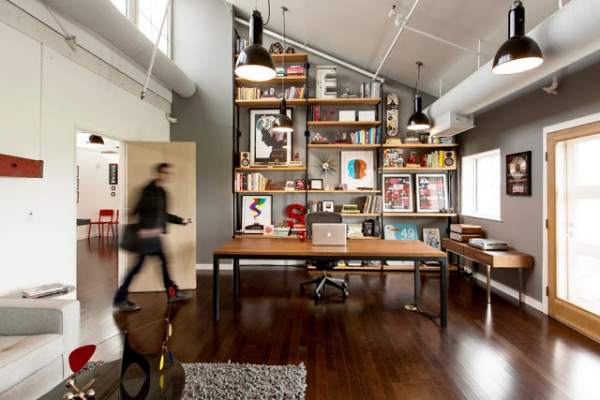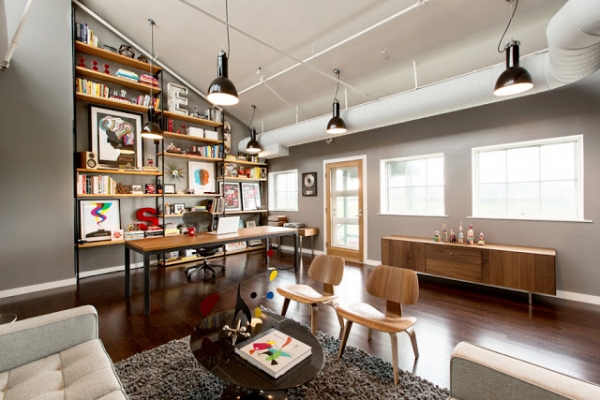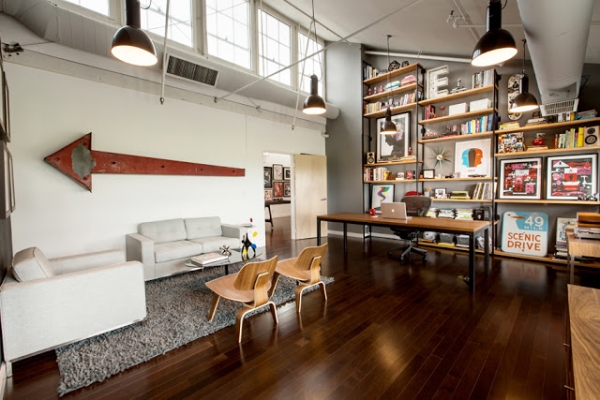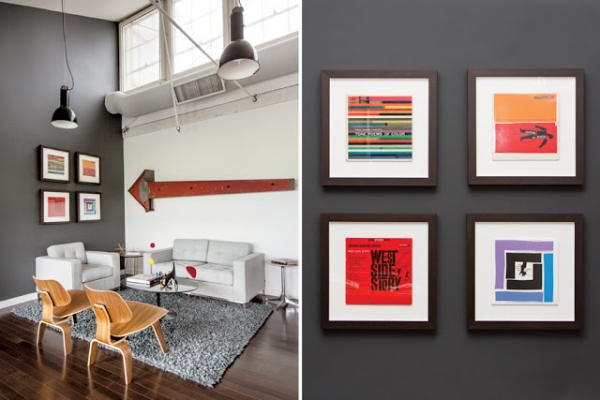 The principal and creative director of Mattson Creative, Ty Mattson, has a gorgeously designed office. It is a large space with gorgeous hardwoods, soothing gray walls, plush sofas, and modern wooden chairs. The beautiful shelving is custom fit for the sloping ceiling. On the shelves, brightly colored artwork, knickknacks and doodads, and records and books, add character and energy to the space. The seating area in this stunning room is calming and playful, creating a wonderful place to take a break and/or brainstorm.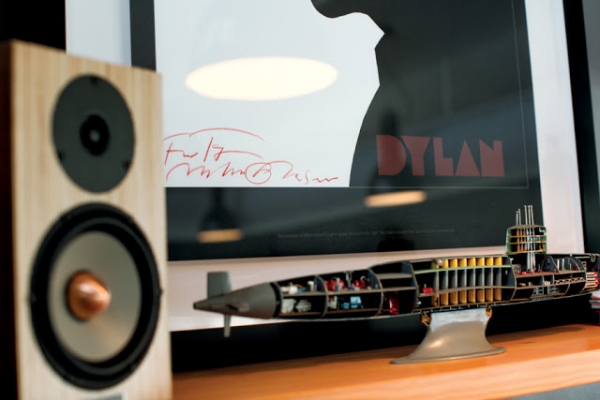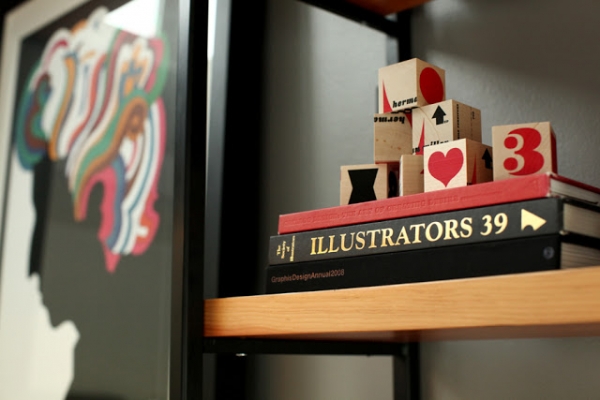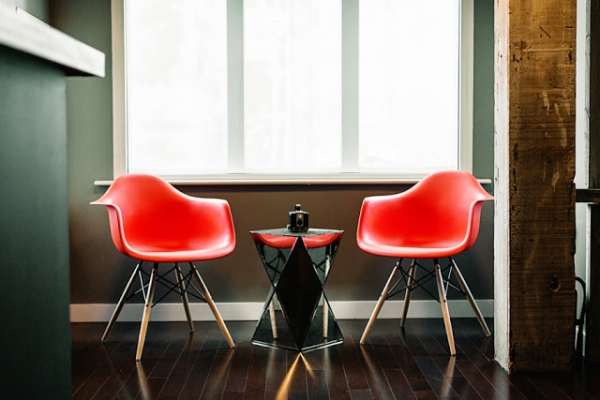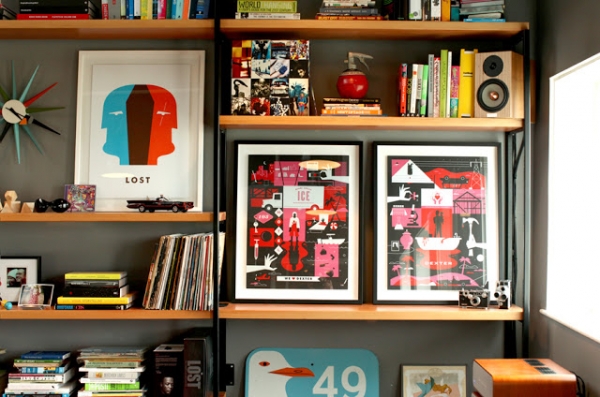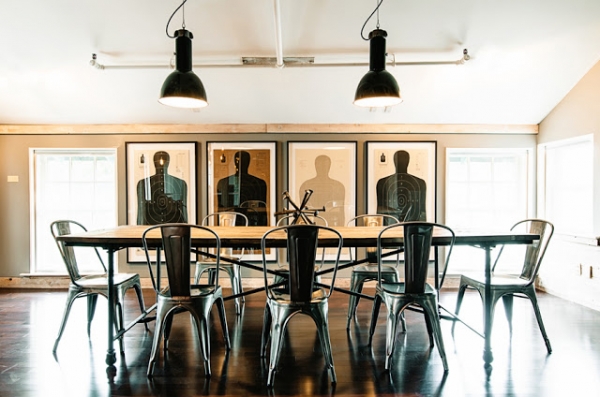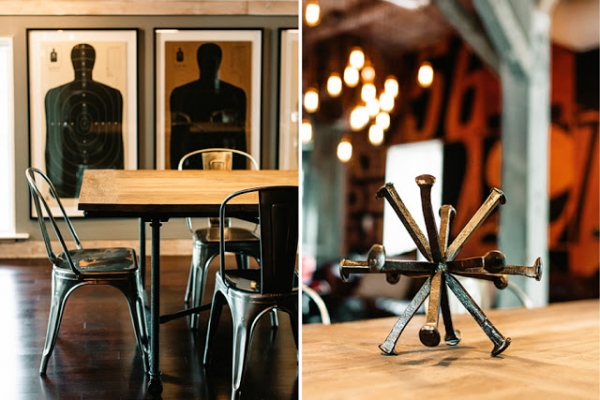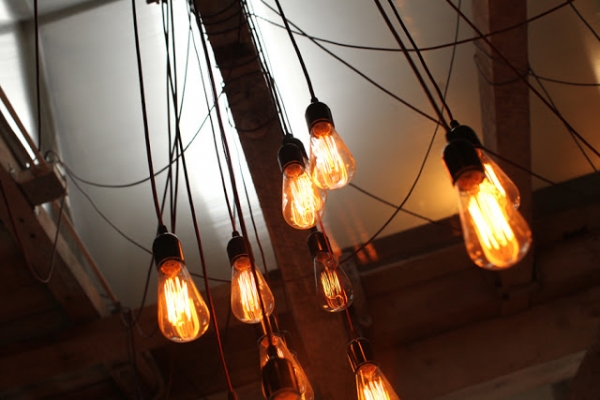 The large seating area in this contemporary office is positively fantastic. We love the symmetrical and differently colored shooting targets. The unified colored theme of the framed targets creates a wonderful and intriguing design. The long wooden table is surrounded by fabulous black chairs, and lit by black lighting with an industrial touch.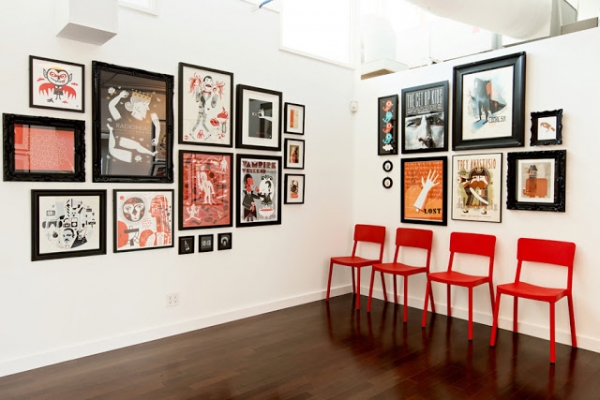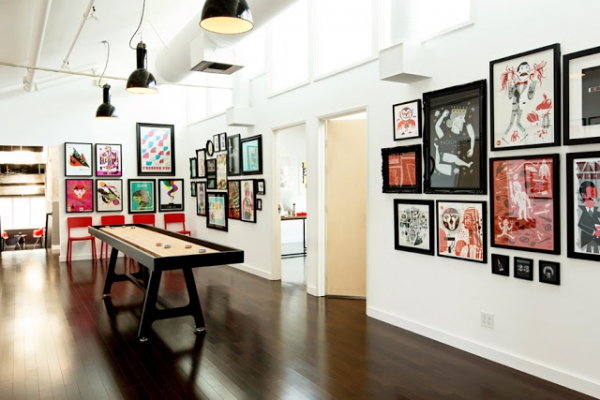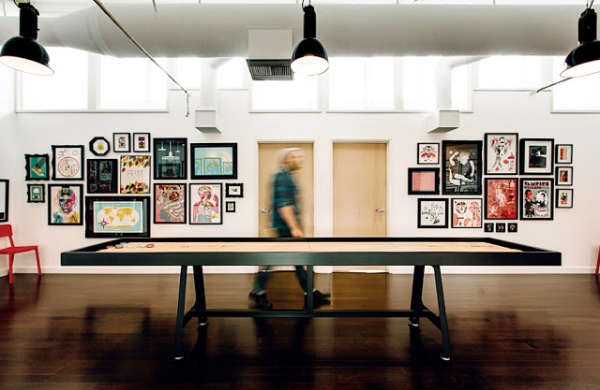 The red chairs in this space add a bright and bold pop of color. We love the collection of artwork in this area, it adds a wonderful dose of interest.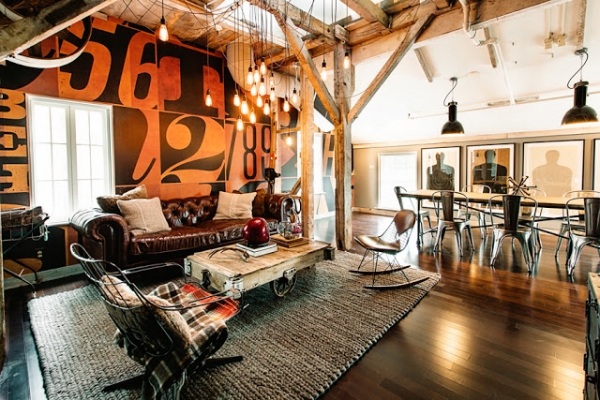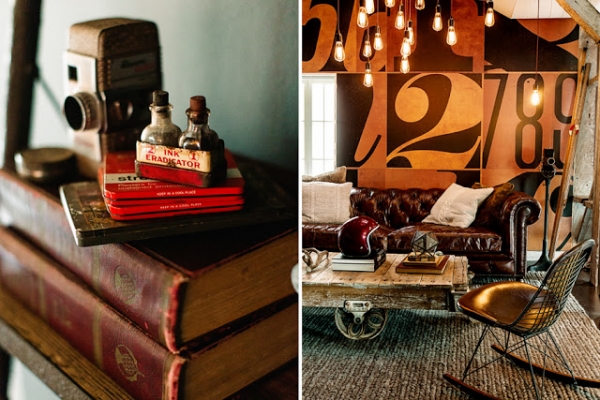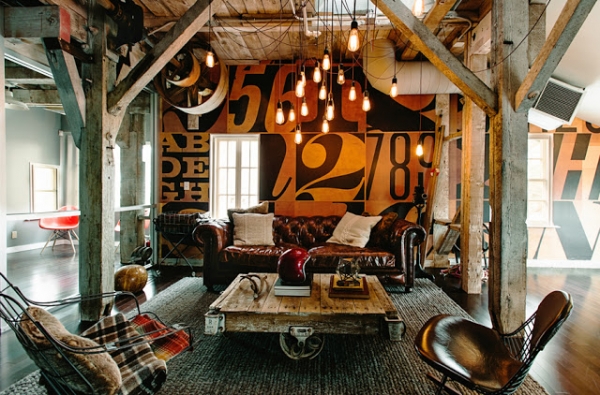 Now we come to our favorite room in this contemporary office. This lounge area is impressive and luxurious. A handsome brown leather sofa, a rustic wooden table, and stunning chairs, are brought together on a wonderful gray rug. The exquisite typography artwork covers the entire the wall. The warm glow emanating from the lighting creates a warm and comfy atmosphere. We love the way the lights cascade down from the wood beams: unique and beautiful.
A fantastic contemporary office.