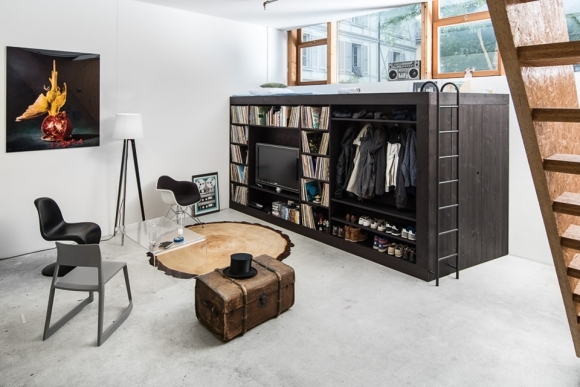 Perhaps you are someone who is just starting out and lives in a more confined space (say a studio), you need somewhere to store your stuff! I'm not talking about a shelving unit, or even your standard closet, but something much more than that.
Say hello to the Living Cube; a simple yet stylish and extravagantly hefty box that condenses just about all of the fundamentals in your apartment or house into one tidy stowing space. For those of you who have experienced the troubles and turmoil of urban living no longer have to thanks to the brilliance of Till Konnecker, who knew there had to be something bigger and better out there to solve those troubles.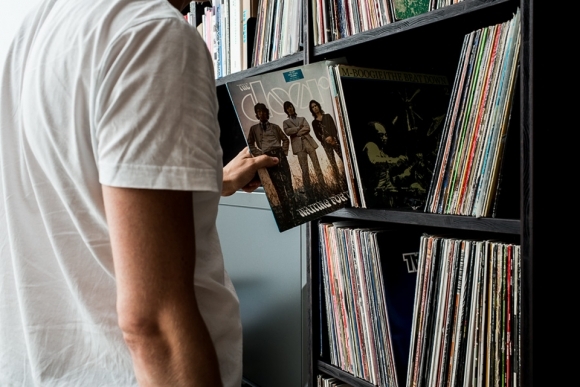 You have so many options with the Living Cube and how you store your goods in it. First of all, the left side of it facilitates an entertainment center; you can store your DVDs, albums, video games and console, and even your TV all in just one side of the whole cube.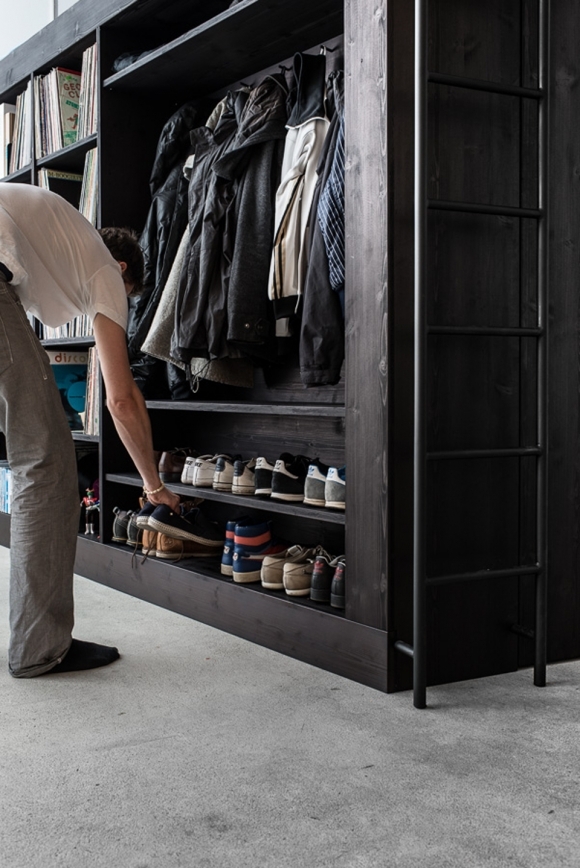 The other side functions as an excellent area to hang up your jackets, or other clothing that you may want to throw on when you're on the fly. Under that is an area where you can store your shoes nice and neatly. On top of the hanging hooks is one shelf where you can store your scarves, hats, or anything else that may require a spot.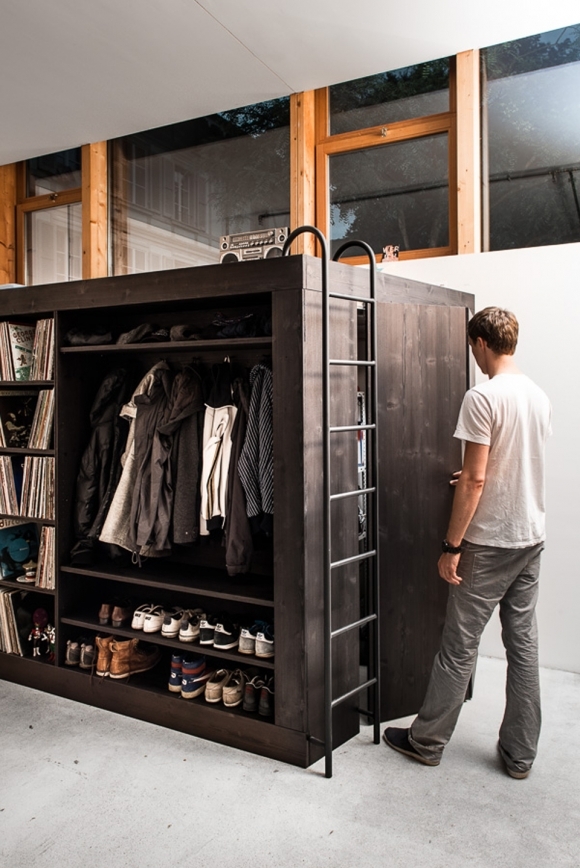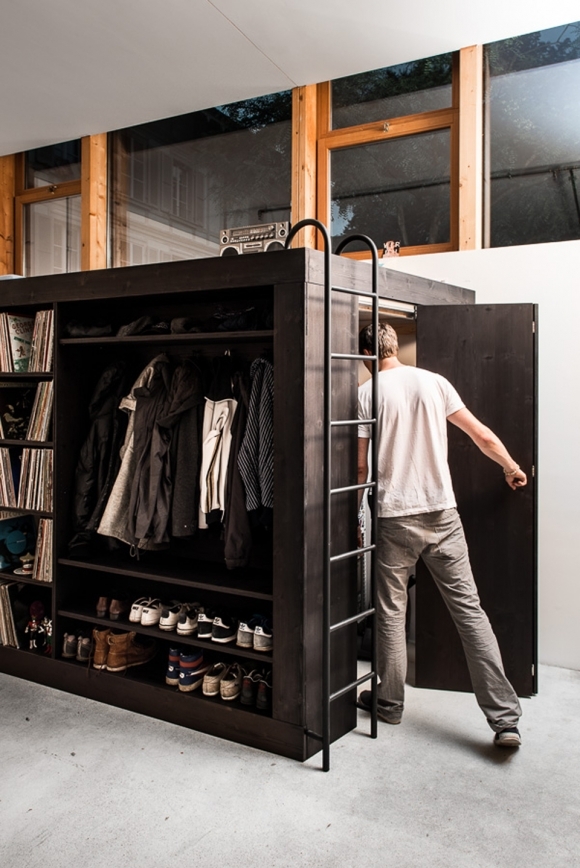 Speaking of storage for your clothes, did we mention this Living Cube also has a walk in closet? Well it does! You now have so much room in your closet for your other belongings—maybe a Christmas tree.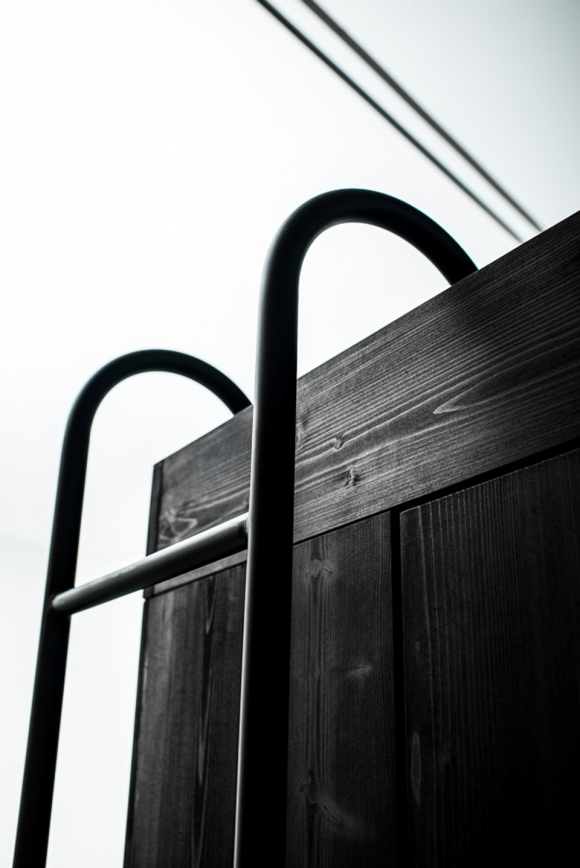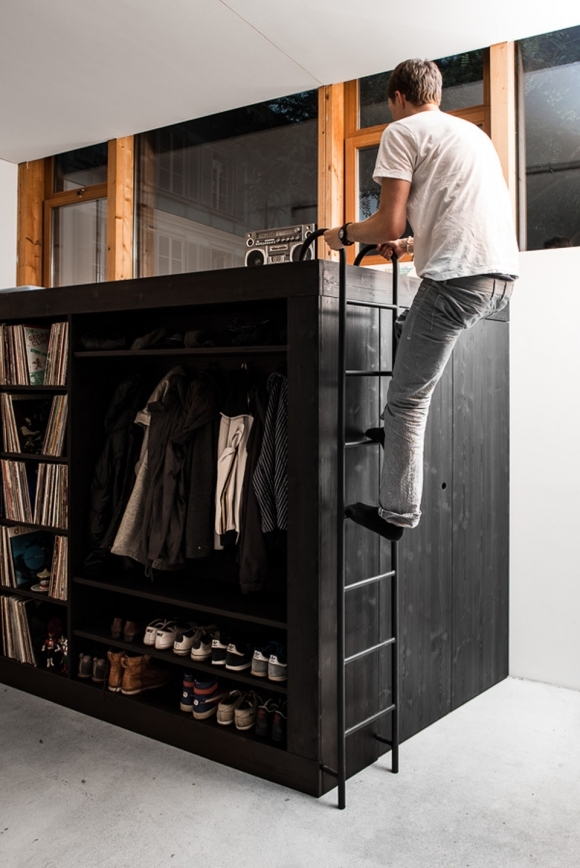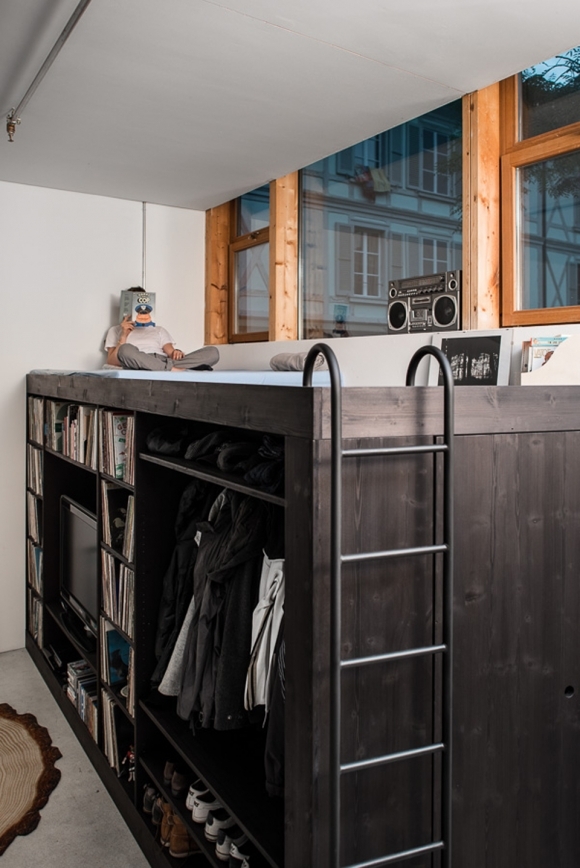 Photos © Rob Lewis
This Living Cube, along with its amazing storage capacity, also functions as a bed. Yes, you read correctly; climb up the iron ladder to the top of the box, and you will find a comfy loft bed. This cube truly provides you just about everything you need in your apartment, while conserving space! Well, aside from the plumbing, of course.