Do you often dream of escaping to the nearest spa saloon in the lunch break just to forget about the stress and be able to hear your own thoughts again? Now you don't have to visit any spa studios to achieve this peace of mind.
Just go home and enjoy the comfort of your private wellness ITW concoon. It has a contemporary lightweight design and fits perfectly into the home interior. Its water mattress gives you a floating sensation and a feeling of weightlessness.
The bed is equipped with a sound system and integrated harmonious light effects. While in the capsule you feel absolutely isolated from the world and from the daily worries.
Close the dome and immerse into another world!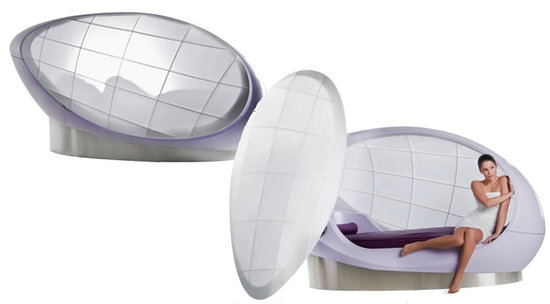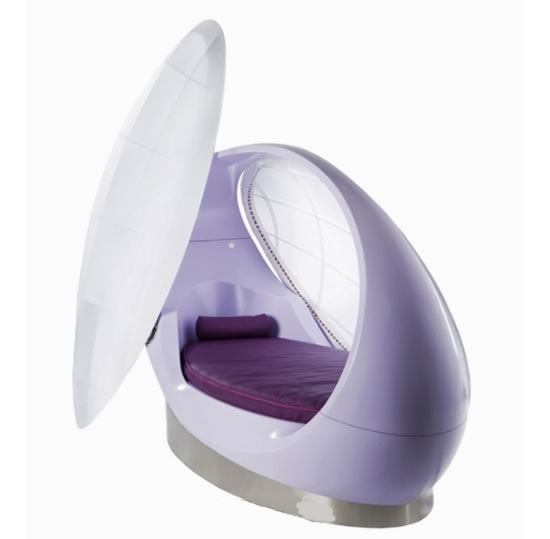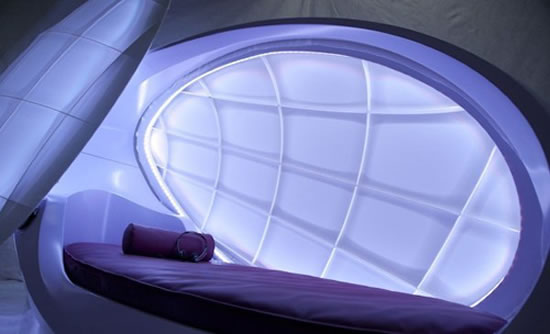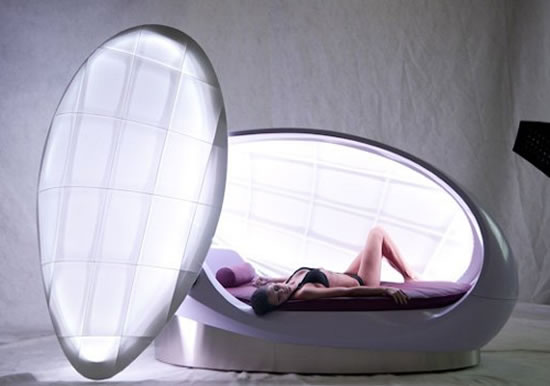 Images found on Trendir