Panacom, the architects behind this place of creative design, developed a building that holds three different creative industries. The space holds the Moscow Architectural School (MARCH), Moscow Film School (MFS), and The British Higher School of Art and Design.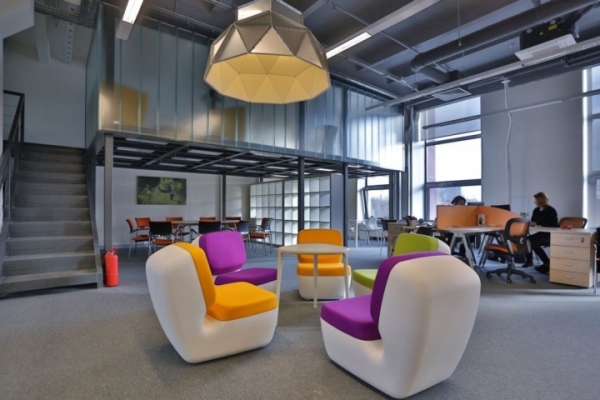 The public spaces of all three are made out of glass and Pilkington Profilit, which is a translucent linear channel glass system. This glass system allows light in to the building, but hides the ability to see inside. The combination of these two glasses make this a well-lit building without distracting the students.
The industrial nature of the building is the highlight of this creative design. The grays, whites, blacks, and bright colors are perfectly suited for study and collaboration of creative ideas. Exposed piping runs across the fantastically high ceilings. The floors are smooth and gray, and some spaces have charcoal carpet. The space is open and bright, with different nooks of seating smartly placed throughout. The common areas are fantastically done. A bright variety of colored chairs and desks decorate the space. A lovely geometric ceiling light and cloud-like ceiling light, bring creativity and fun to the school atmosphere. Other than these two ceiling lights, the rest of the lighting is functional and sleek. In the cafe, there is a long line of black leather seating, providing ample space for students to commune and study.
The specific places for each school are divided by color. The architecture school is blue, the film school is green, and the school of art and design is orange. The colors are used on the walls and the doors, leading visitors and students to the correct place with a little bit of liveliness. There are also some spaces that are divided by long maroon ceiling to floor curtains, making them adaptable, expanding or shrinking at a moments notice. This is a fantastic creative design suited for collaboration and exchange of ideas.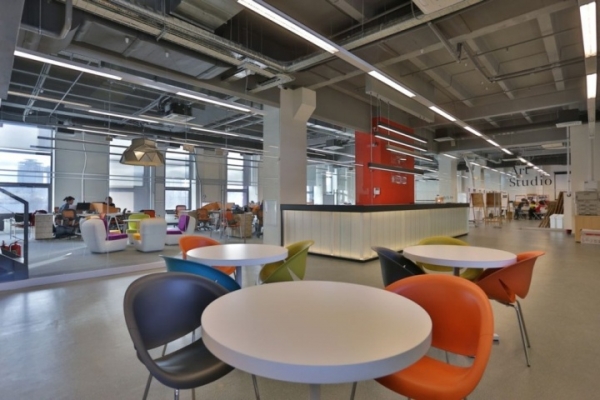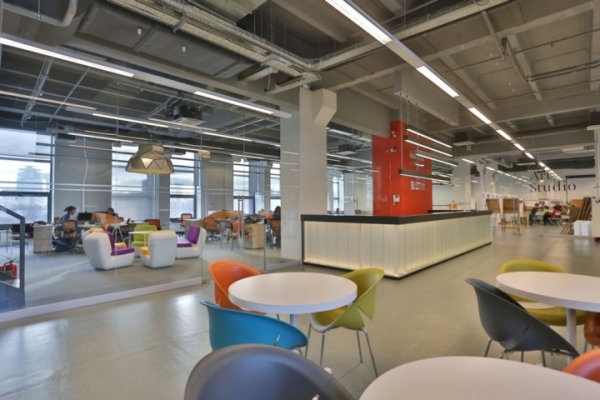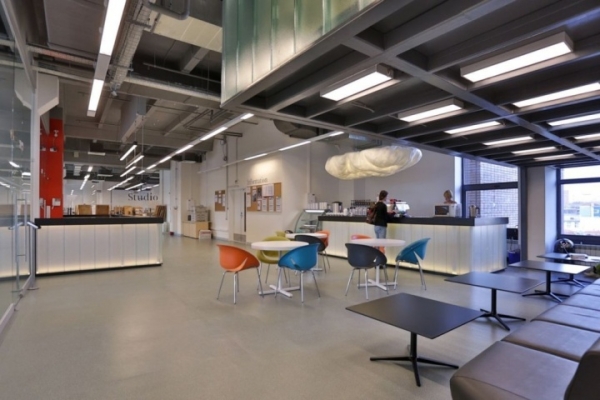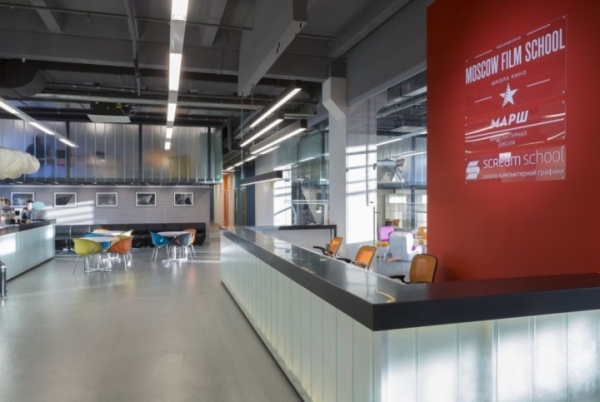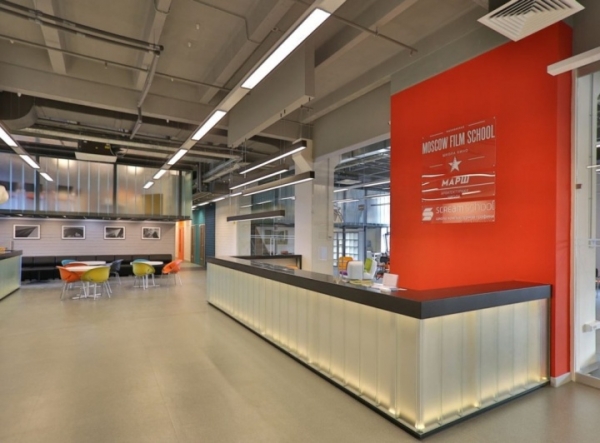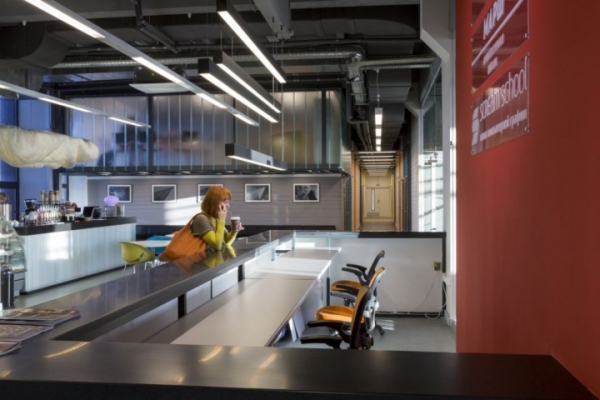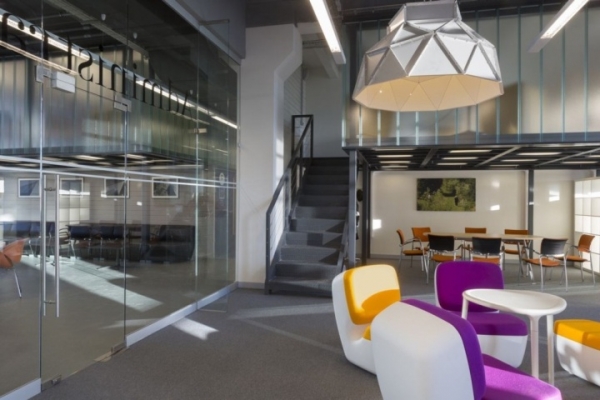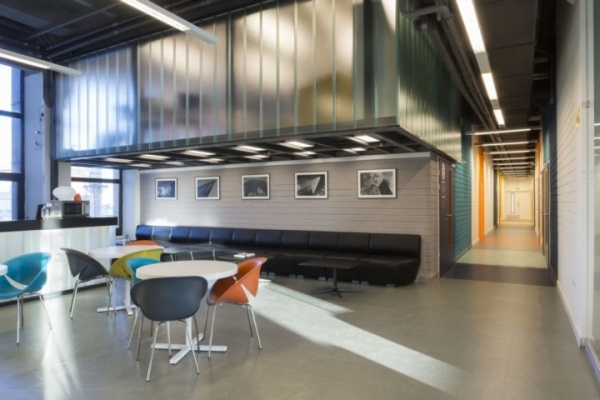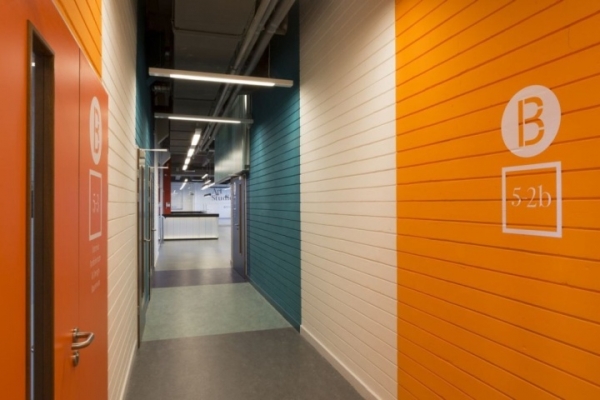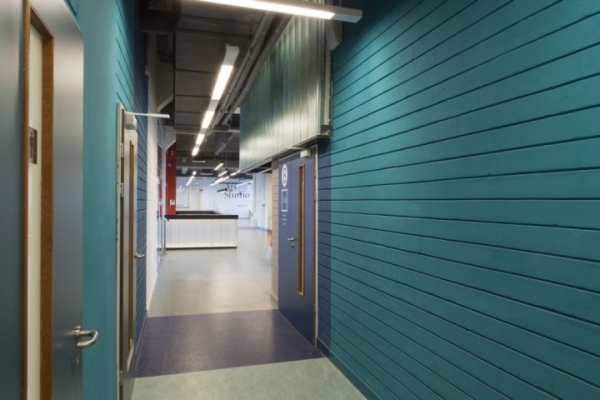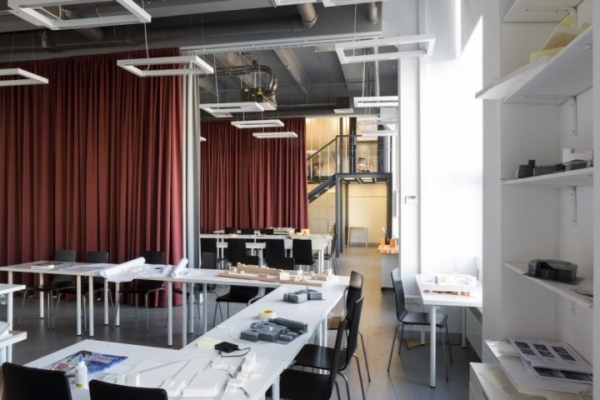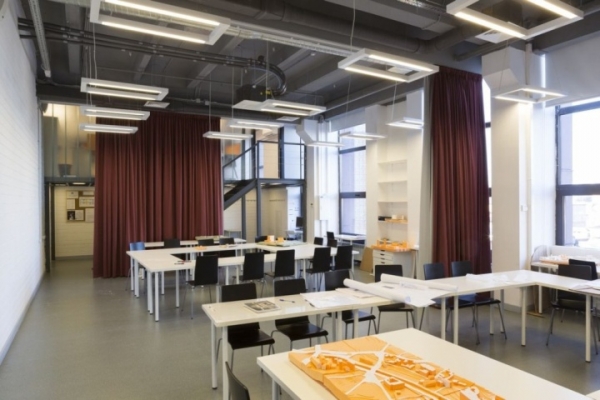 Photographs: © Anton Demidov, via Panacom