Swing your inner child into action with this fascinating urban installation by Höweler + Yoon Architecture in Boston. Awakening the urban landscape with a playful composition of 20 illuminated LED swings, this project combines an elegant contemporary sensibility with a playful aesthetic outlandishness. Articulating a new and fresh experiential dialogue for the city of Boston, these glowing swings activate a temporary urban park located between the Boston Convention and Exhibition Center and D Street.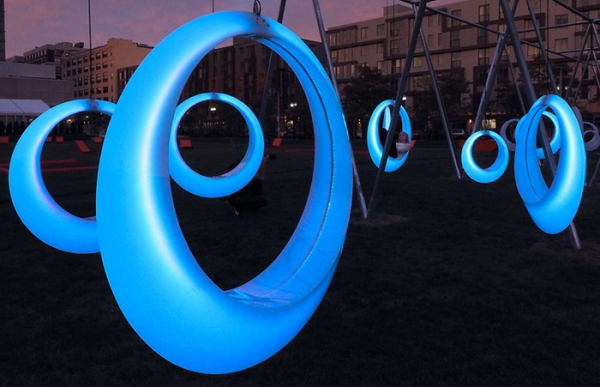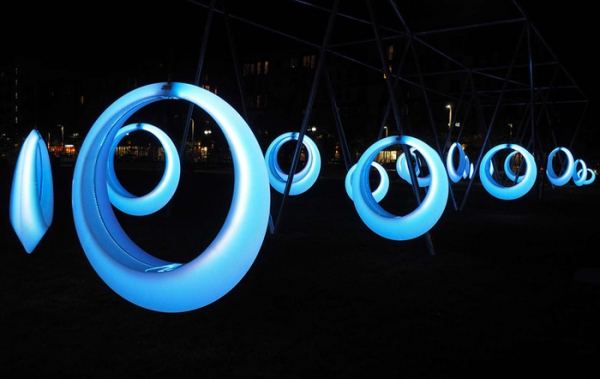 The disc like, illuminated rings are drawn out in three different sizes to accommodate varying user needs and imaginations. Glowing softly against the urban vista they bring a delicate innocence and gentleness to the public space. The LED lighting within these glowing swings is modulated by a custom made micro-controller that registers and responds to the activity level of the swing. This means that when the swing is stationery it emits a soft white glow; however, its glow transcends into more vibrant blues and ultimately purples as it takes on faster and more dynamic tones.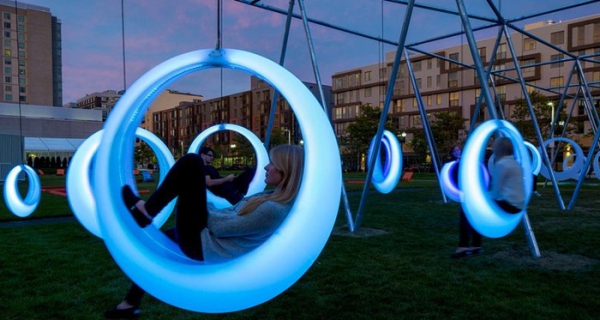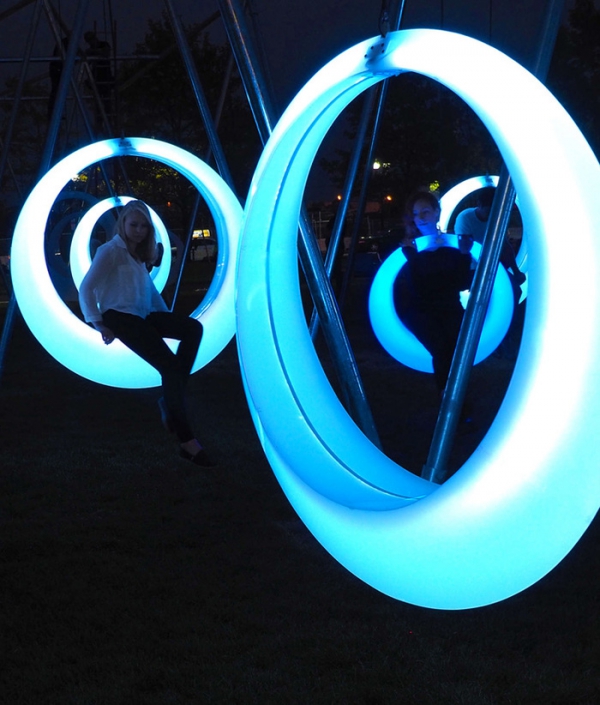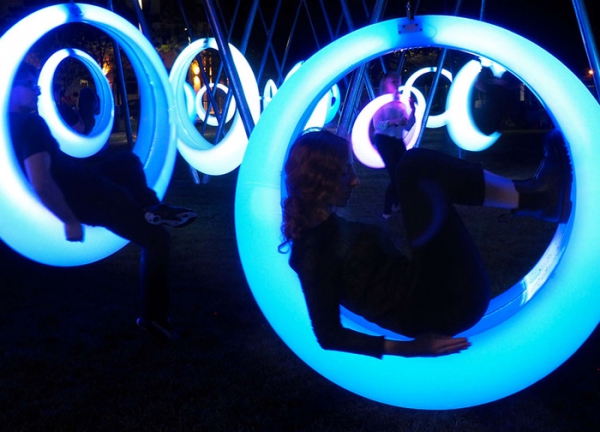 The illuminated rings are crafted from welded polypropylene that makes them sturdy yet graceful additions to the city landscape. Their sinuous curves embody an almost other worldly, surreal vibe that not only adds to their looks, but make them all the more fun to play with.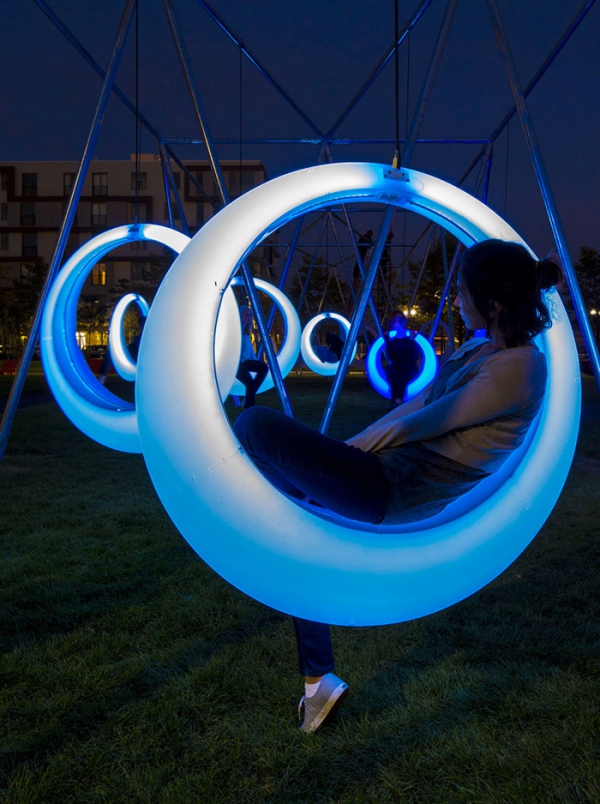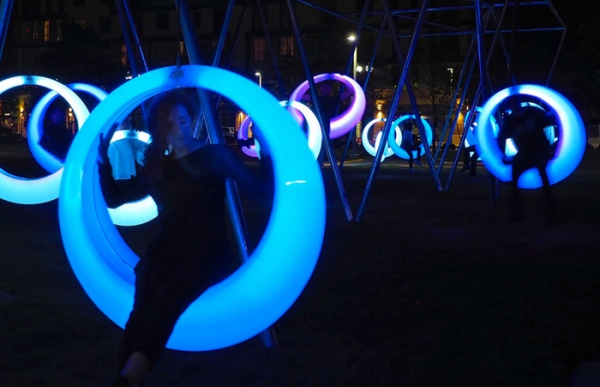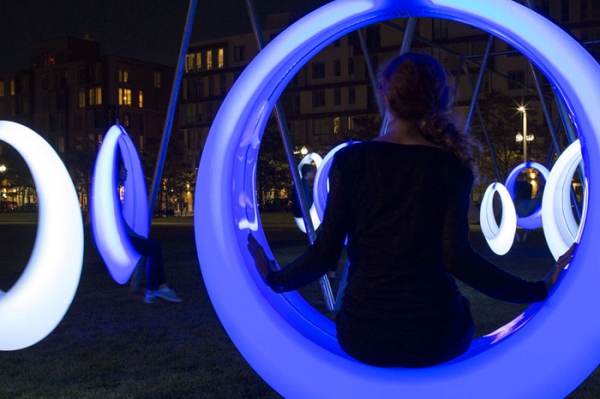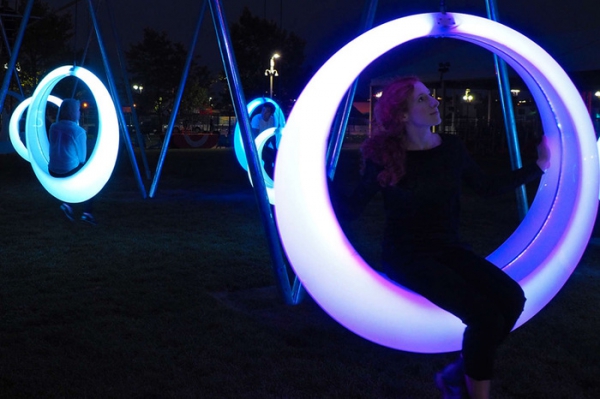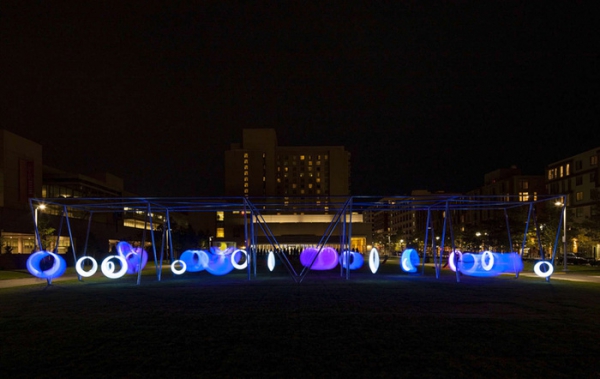 All images © John Horner Photography