This cool office design could possibly be a favorite of ours. It belongs to Foursquare, and it is located in Soho, in New York City.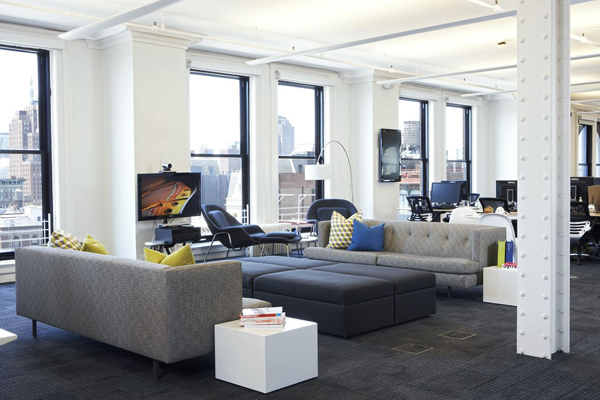 The dark color palette in this space is phenomenal, it sits in beautiful opposition to the bright white interior. The seating area is wonderfully inviting with its plush sofas and ottomans, and lovely accent pillows.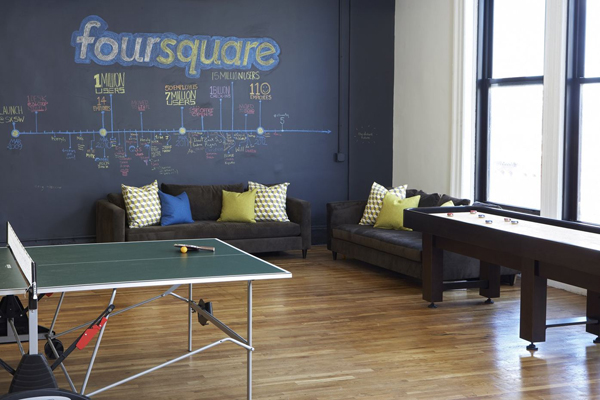 A chalkboard wall, a ping pong table, and a shuffleboard, bring a lot of fun to this cool office design. The accent pillows bring continuity to the décor, matching the pillows in the seating area, and the dark sofas are fantastic. Large windows provide natural light, and marvelous hardwoods add warmth to the space.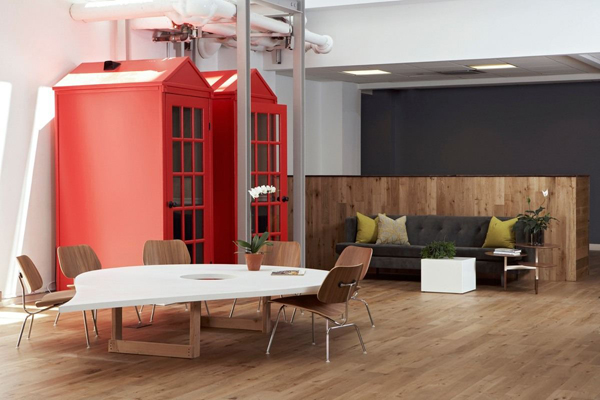 The red booths bring a little bit of bright color to the design, and the modern seating area is phenomenal with its white table and sleek wooden chairs.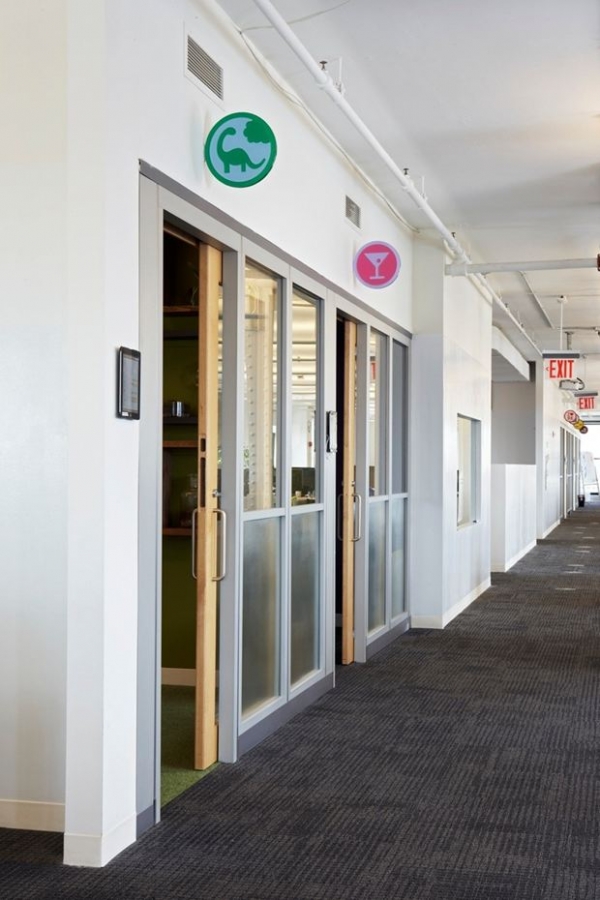 The badges are adorable.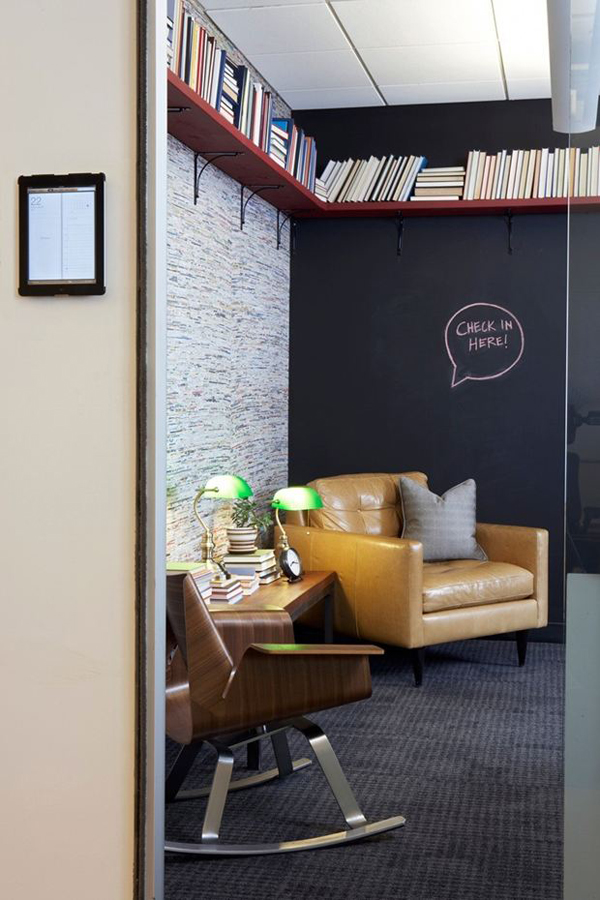 The furniture is amazingly sublime. A camel leather chair, an outstanding wooden chair, and a wooden desk, fashion an excellent seating area. We adore the green lamps. A gray accent pillow adds a bit of cool color, and shelving along the top of the wall, provides storage.
This room is fabulously handsome. Two brown leather chairs, a matte black wall, and vintage cameras, create a luxurious design. We love the wooden shelves, they add a rustic touch to this superb room.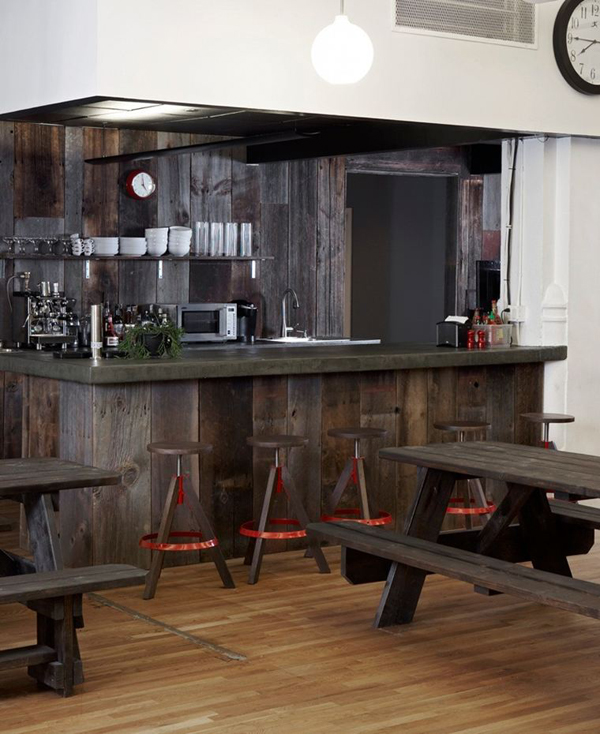 The rustic feel continues with the natural wood in this space. The picnic benches are delightful, bringing even more of a communal aspect to this cool office design. The red accents on the stools are lovely. How wonderful would it be to have your morning coffee here?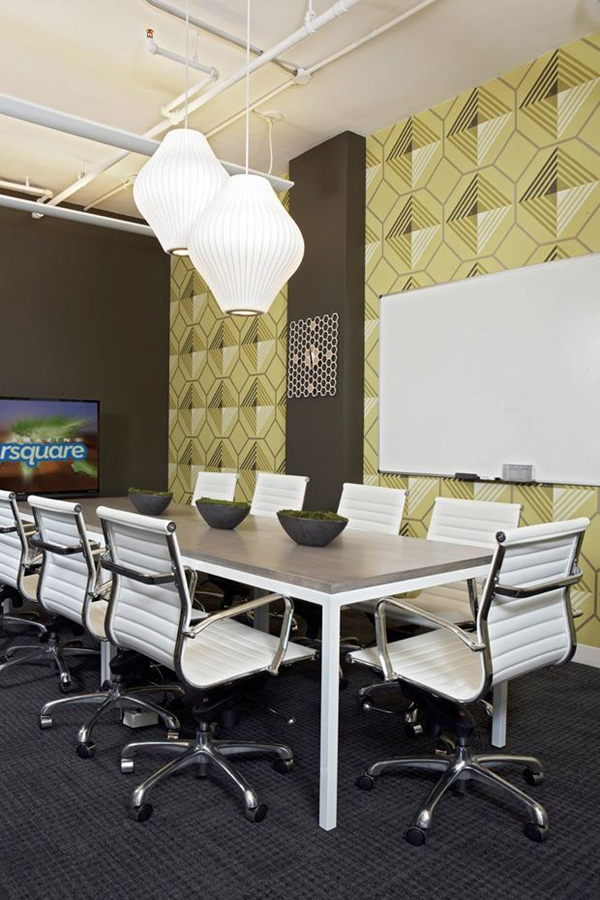 We love this room. The geometric pattern on the wall, the white chairs, and the fantastic lighting are simply gorgeous.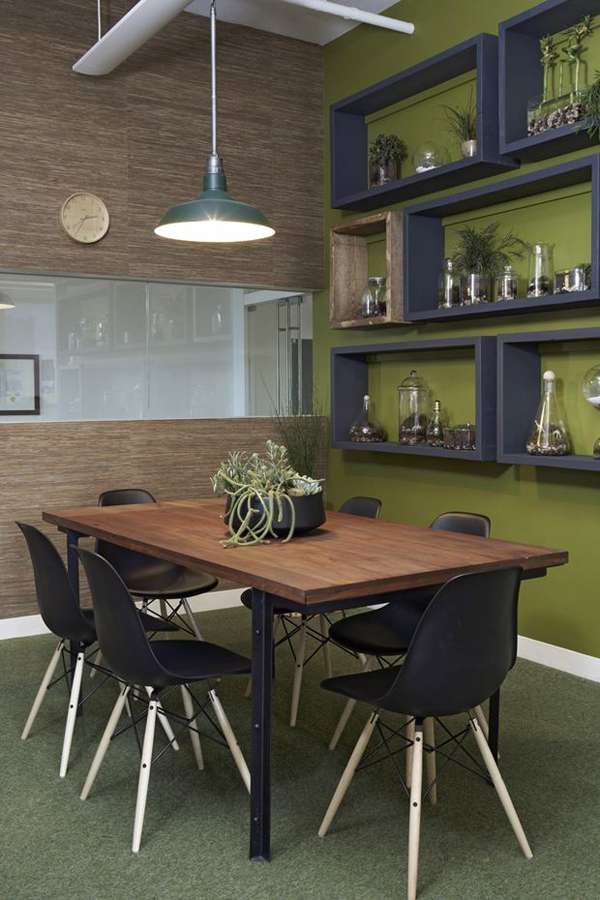 Images found on: dezeen