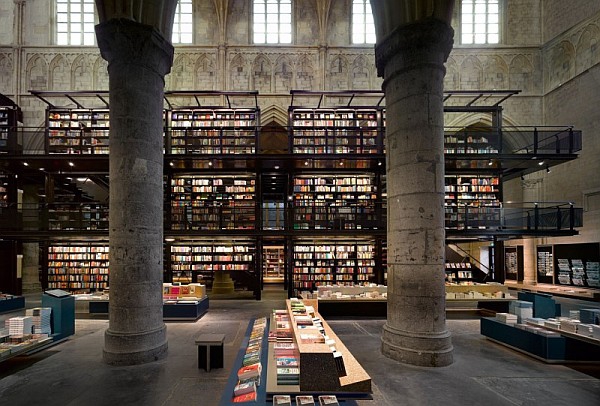 The Selexyz Dominicanen Bookstore is a church conversion with a difference. When the design team from Merkx+Girod Architecten in Amsterdam were challenged to provide a unique and uplifting church conversion in Maastricht what they came up with was nothing short of a miracle. With help from designers at Keijsers Interior Projects the old church is now an amazing 1,200 square meters of space filled with over 45,000 works of literature that readers can enjoy.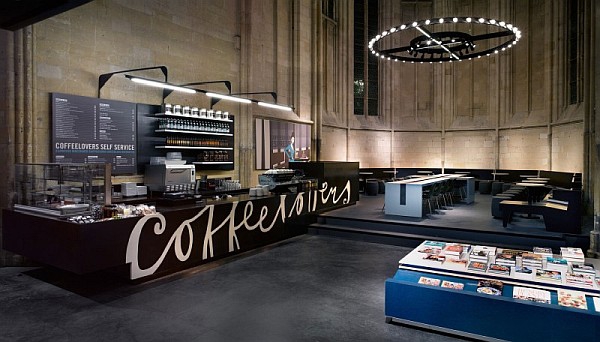 When you enter the book store you will notice that many of the original features have been retained during the church conversion and new sections added; such as a coffee shop that visitors can relax in while they read. The bookstore has a contemporary and peaceful feel to it, with an abundance of natural light through the large windows. Arches and pillars plus wonderful original stonework give this former place of worship a slightly Gothic undertone, while the black shelving units holding the books are functional and attractive.
Whether your interest lies in the books or in the architecture of the building, you will find that this church conversion is simply stunning. The building has been given a new purpose as the Selexyz Dominicanen Bookstore and serves well as a showcase for the thousands of books currently housed there. We've seen church conversions in the past but this one surely highlights just what can be achieved with thoughtful design and planning. For a building that is over 700 years old, the church has opened new possibilities and was given a much needed facelift that will only aid the building to stay prominent within the local community. Surrounded by vaulted ceilings and beautiful carved stonework you can find a wide range of literature suited to any taste in an atmosphere that any avid book reader can appreciate and absorb.