This striking indoor lamp is not for the faint hearted! Built to look, sound and capture the sights, sounds and majesty of thunderous rain clouds, the cloud lamp brings an awe inspiring marvel of nature into the very heart of your home. Lighting and furniture designer Richard Clarkson combines cutting edge digital technology with a delightfully minimal yet sensual design that brings the best of both worlds into a single product.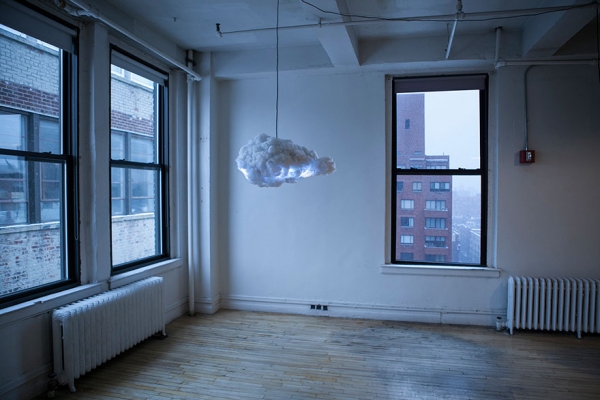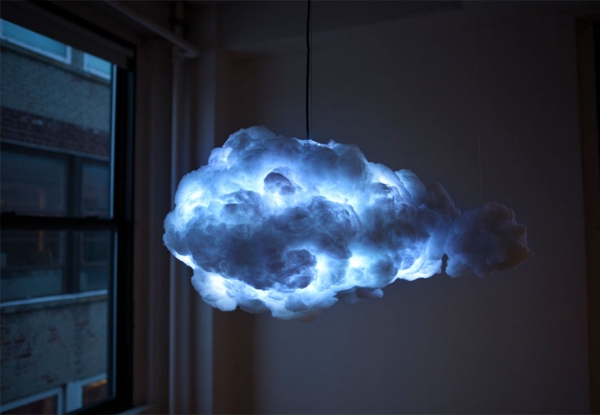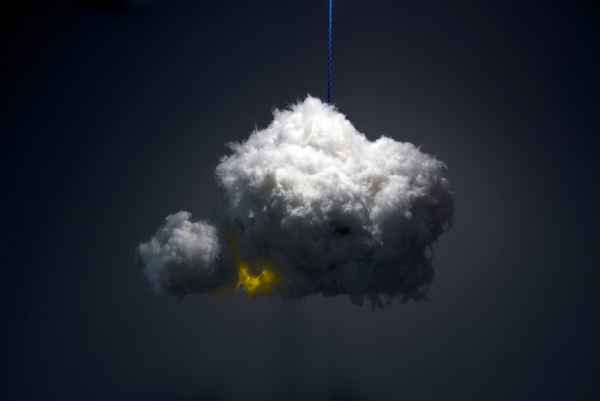 Unlike most designs and lighting accessories, the cloud lamp does not merely project a glimpse of nature into the space; instead it uses light, sound and material to create a moving and dynamic lighting experience. The hypoallergenic fiber fill covering the lamp makes it look astonishingly lifelike; it covers a sponge casing containing the lights, speakers and control unit that powers the Cloud.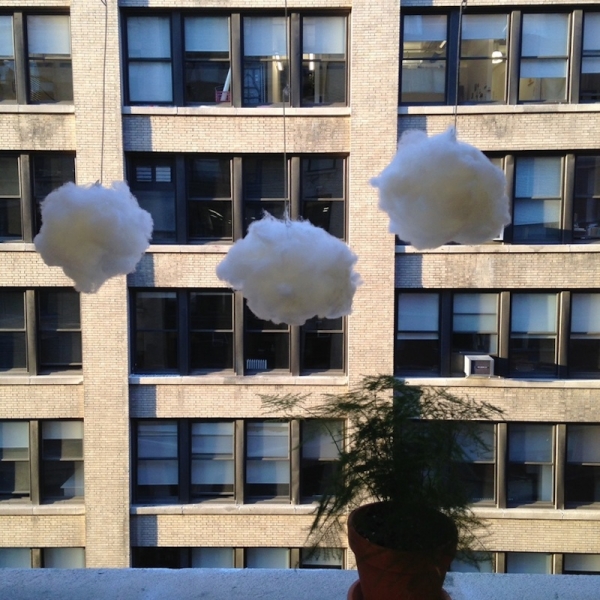 Designed, developed and built to unveil new frontiers in product design, the Cloud relies on its coding to help it respond to its environment. Wave your hand below the lamp to bring it to attention; the interactive technology makes this lamp responsive to external movements but it can just as easily be controlled via the remote that comes with it. And that's not all – the cloud lamp can also play music via Bluetooth and adapts its light and sound effects to the track!
Interactive, engaging and spectacular, this novel innovation is beautifully rendered in contemporary ambitions, dreams and desire.