Melbourne based company 'Giant Grass' brings new inspiration to stir our time outdoors and add a touch of contemporary chic to it. Marrying the bare organic with ideas in luxury, the Froute Tent Pod brings a unique take on temporary outdoor structures. Perfect for glamping weekends or just time outdoors during the warmer months of the year, this bamboo pod makes for a stylish, comfy tent and can even be used to reinvent your gazebo, studio, meditation space.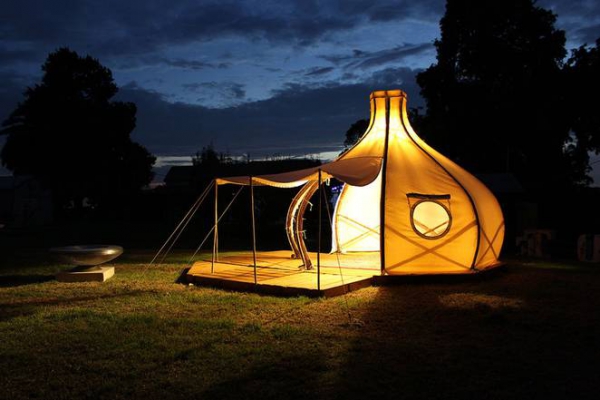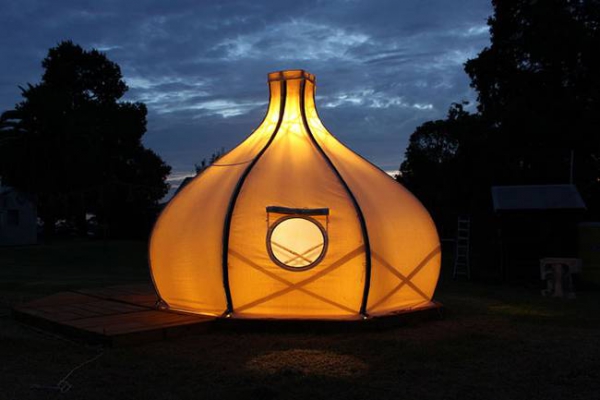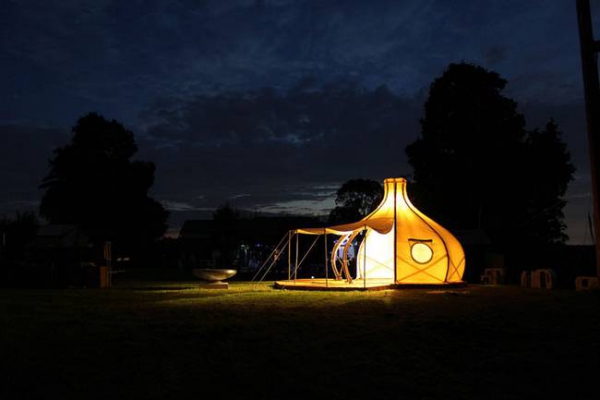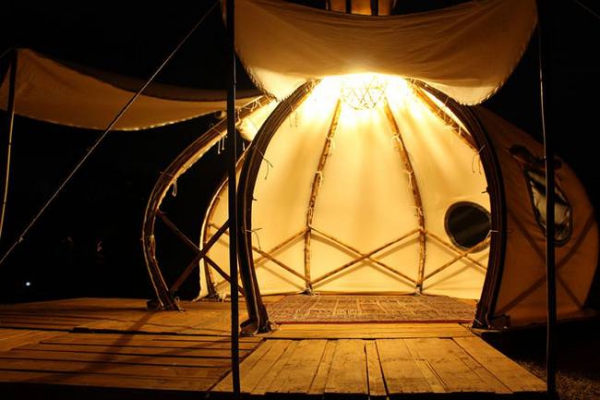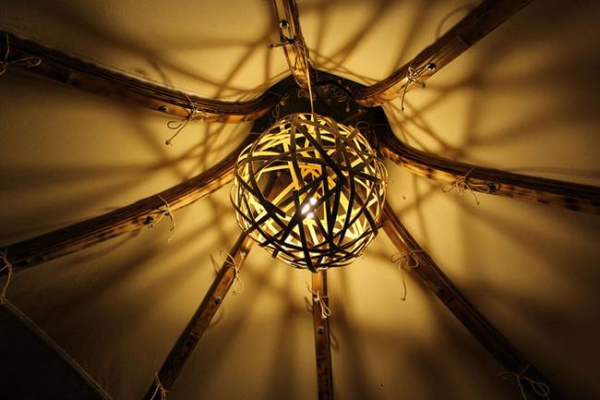 Brainchild of architects Munir and Mittul Vahanvati – founders of Giant Grass – the tent pod draws on traditional bamboo construction and adapts its timeless vocabulary into a modern solution. Carving, splitting and hollowing the bamboo culm, they create a fluid, sensually profiled structure that resembles a flower bud. The pod, although far from lightweight, comes in a flat-pack format that makes it easy to transport and store, and can be assembled by two people in less than an hour.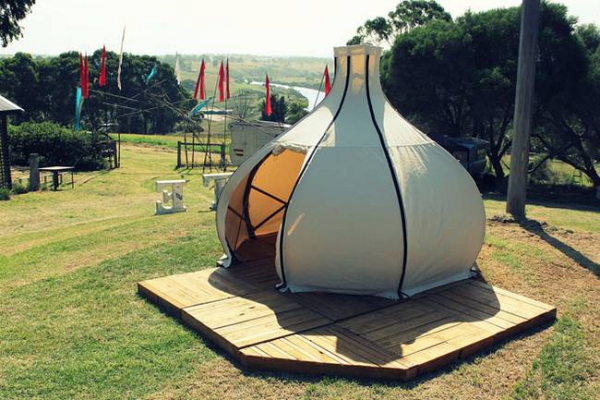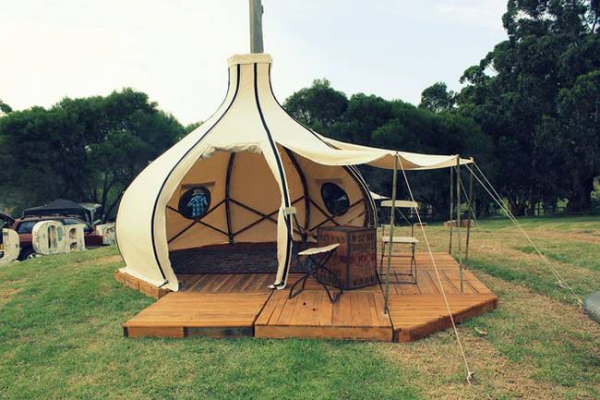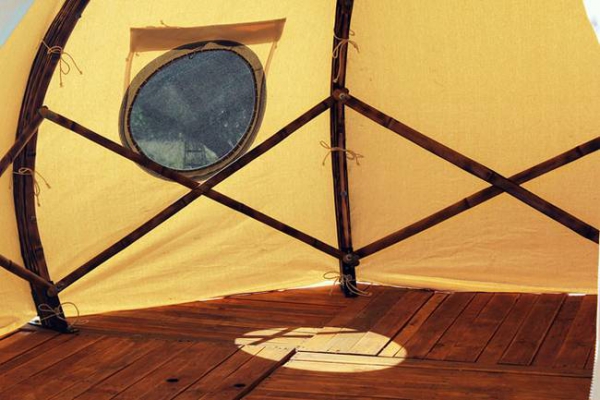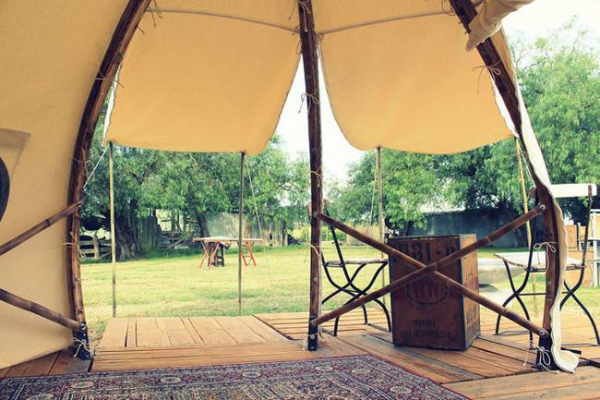 The bamboo pod is based on a 3 meters wide octagonal footprint and offers a generous 2.4 meters clear headspace inside. The canvas stretches across its frame and unravels two of its petal-like panels to create a link between the cozy interiors and the grand outdoors. Further, the round windows in the canvas and a built in central skylight filter ample natural light and views into the pod, even when the tent is shut tight.