You think you've seen it all? Ah! You'd better keep in mind that designers have always something new to surprise us with! This unconventional, yet functional solution is courtesy of 'Italbrass' company.
If you are worried that you might not have enough space for an aquarium, your problem is solved! Place it in the bathroom. It's a bit odd, indeed, but we have to admit it looks really good.
Don't worry that this aquarium sink is unhealthy for the fish. It is equipped with a removable top to ensure proper cleaning, two circular entries for feeding, and a system for filtration, water circulation and oxygenation.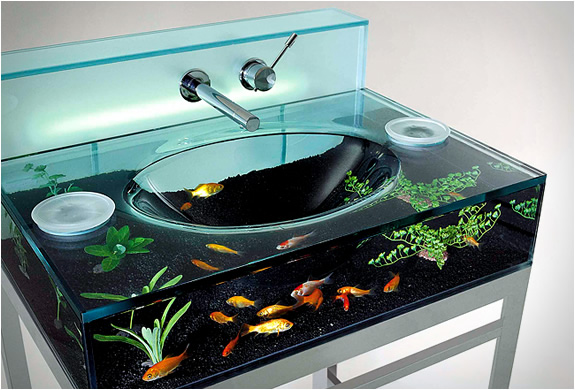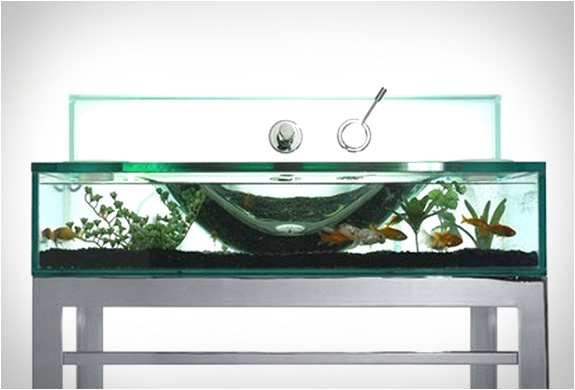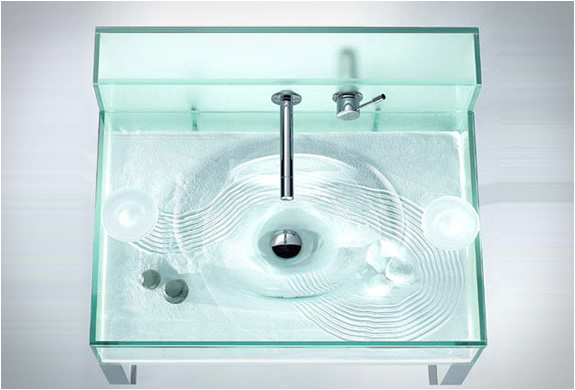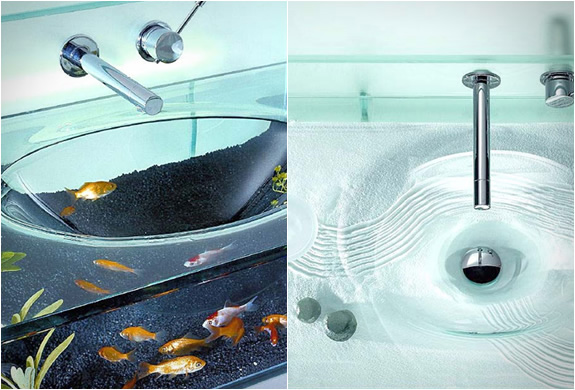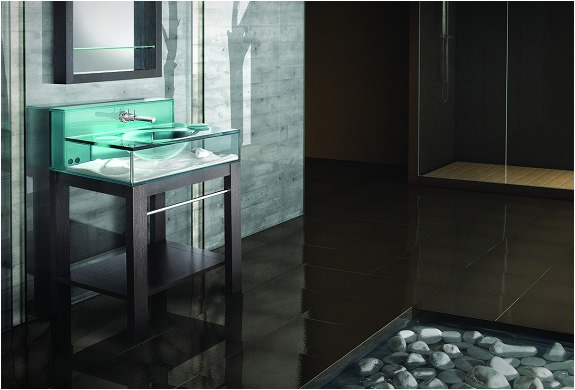 Images found here