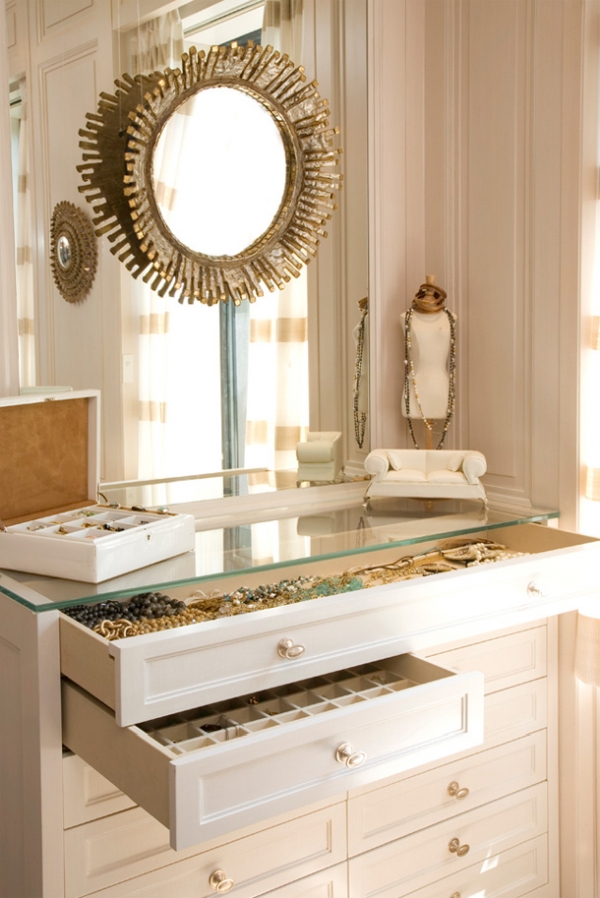 This amazing closet was designed by Clos-ette, a company that specializes in custom closet design. The organization in this closet is off the charts, and on top of that, it is gorgeous and luxurious, fashioning a one of a kind space.
Jewelry organization has been a consistent problem throughout most of our life, so when we saw this, our minds were blown. As lovers of accessories, we can honestly say that these storage spaces would have eliminated plenty of frustrating mornings spent untangling jewelry. This amazing closet has a space for everything, including necklaces, rings, and earrings. You name it there's a space for it.
Not only is the storage space well thought-out, but it is also beautiful. The knobs are gorgeous with their silver color, and the glass is the perfect touch, turning your jewelry into beautiful decoration for your amazing closet.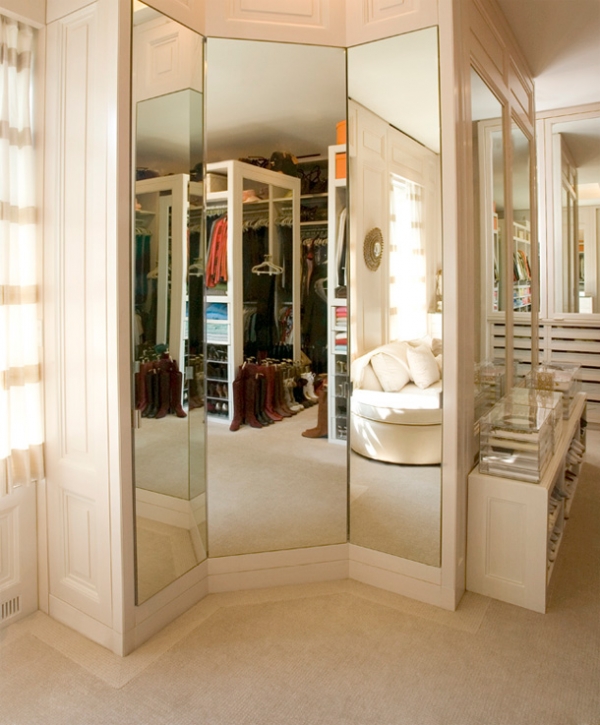 The neutral carpet and neutral curtains are positively lovely in this space. Multiple mirrors provide different viewpoints, allowing you to make sure that your outfit is just right. We adore the matching seating area in this amazing closet, adding comfort to this lavish room.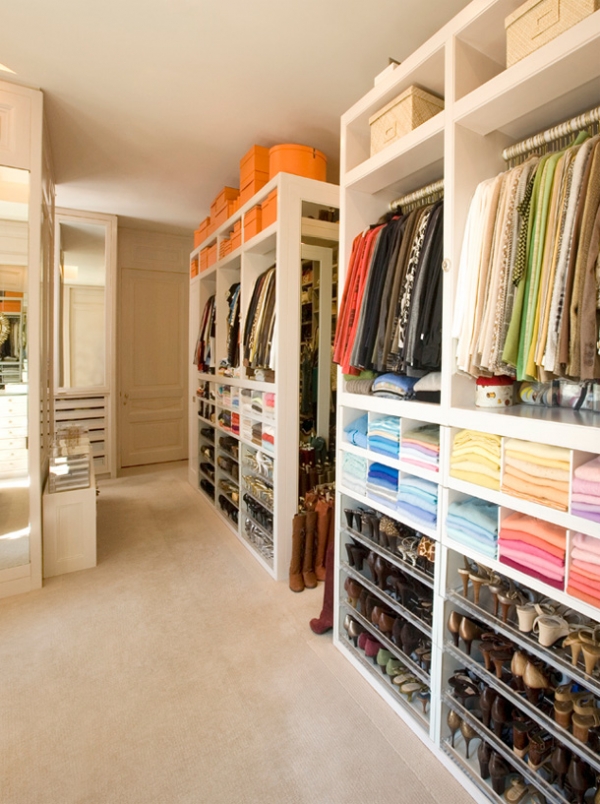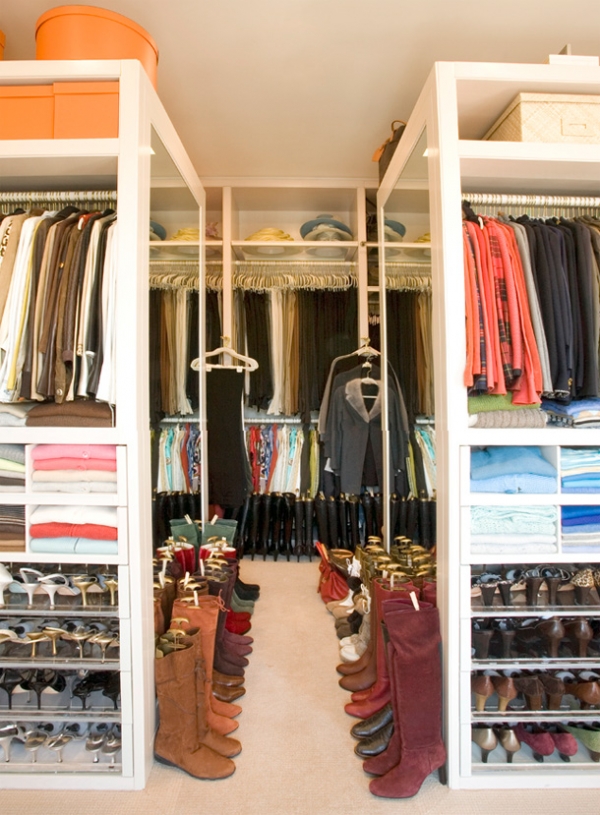 I know we're supposed to be talking about design, but let's hear it for the color-coded clothing: absolutely fabulous. The marvelous storage continues in this area with the specific spaces for t-shirts, hangers, and shoes. The amount of space in this beautiful closet is simply breathtaking.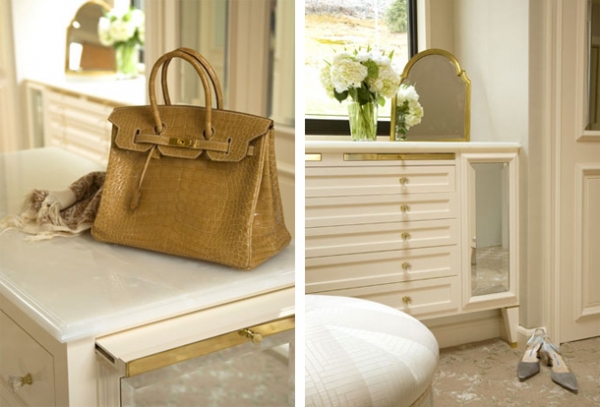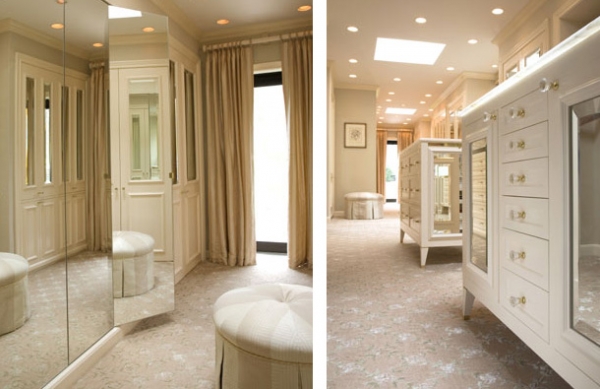 We adore the gold accents, delightful carpet, and stunning stool. The mirrors continue, making sure you can see what your outfit looks like from every area in the closet. There are even floor mirrors in this glamorous space, adding a bit more elegance, and providing the perfect shoe-viewing spot. The flowers are a wonderful touch, bringing a bit of liveliness to the closet design: simply delightful.