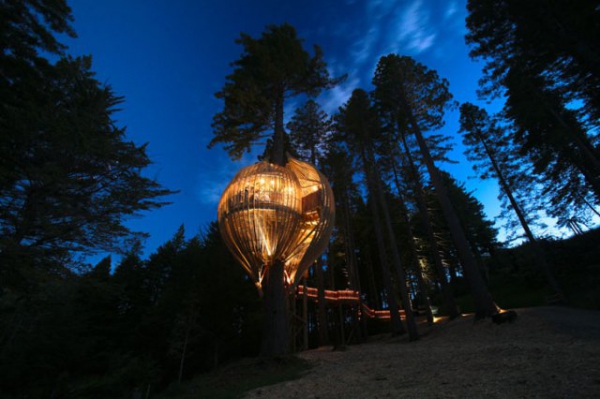 This fantastic tree house seems like an optical illusion hidden in the trees when first seen. Lit up brightly every night the tree house can be found near Warkworth in New Zealand. Designed to hold 30 people the Redwoods Treehouse is a fully functioning restaurant with a long waiting list! The tree house was a commission by a company called Yellow that is now open as a venue for private functions and corporate retreats.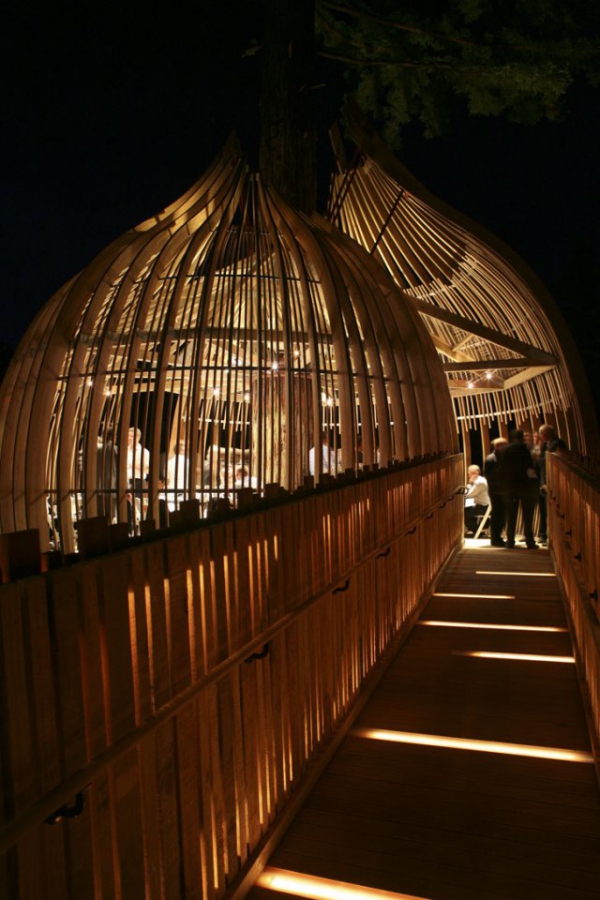 Built 10 meters above the ground this pod-shaped building is truly unique, climb the elevated tree top walkway to get the best views for miles from the tree house. Designed by Pacific Environments Architects this building certainly catches the eye. Much of the timber used in the tree house was milled on site ensuring that it fits in with local flora and fauna.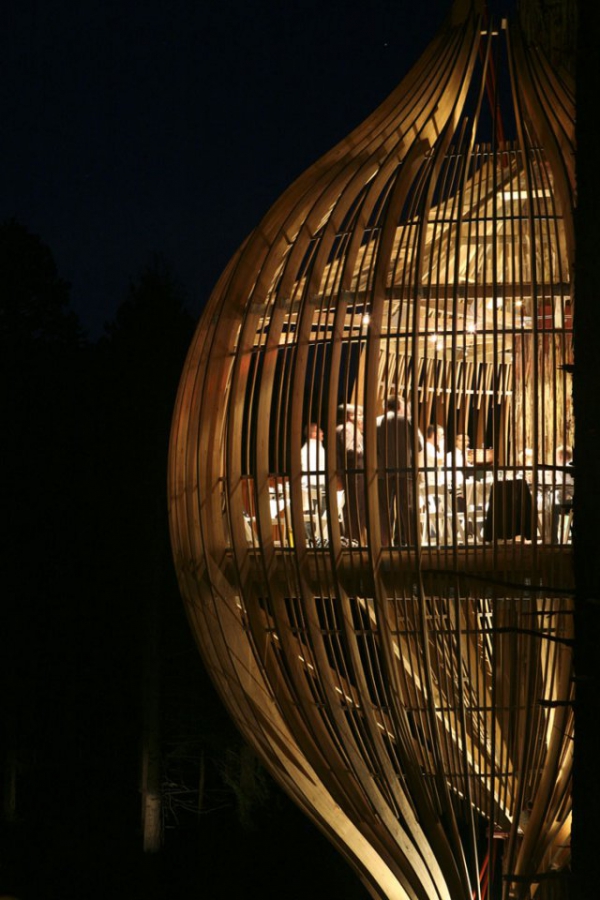 A visit to this stunning restaurant is not one to miss if you are invited, with a large beverage list and a menu to suit every palate the tree house is a divine dining experience. From our list of things to do and see north of Auckland this restaurant is right up there at the top, and deservedly so.
Text is copyright to ©Adorable Home – interior design and decorating ideas