Designed by J Square Architecture and constructed by Chroma Construction, this ninety two square foot backyard office, is full of awesome. Located in Austin, Texas, this is the perfect "work from home" remedy. It's sleek, functional, well-lit, and beautifully designed: the perfect combination.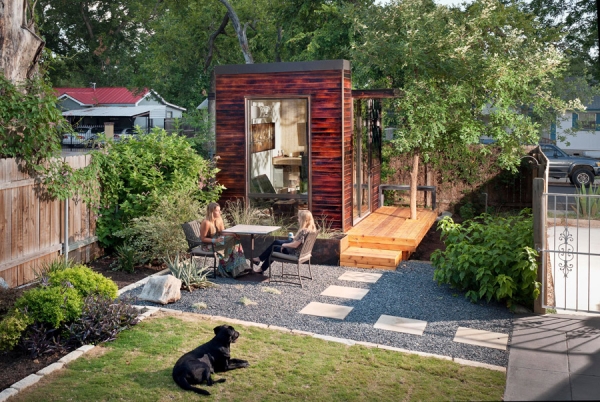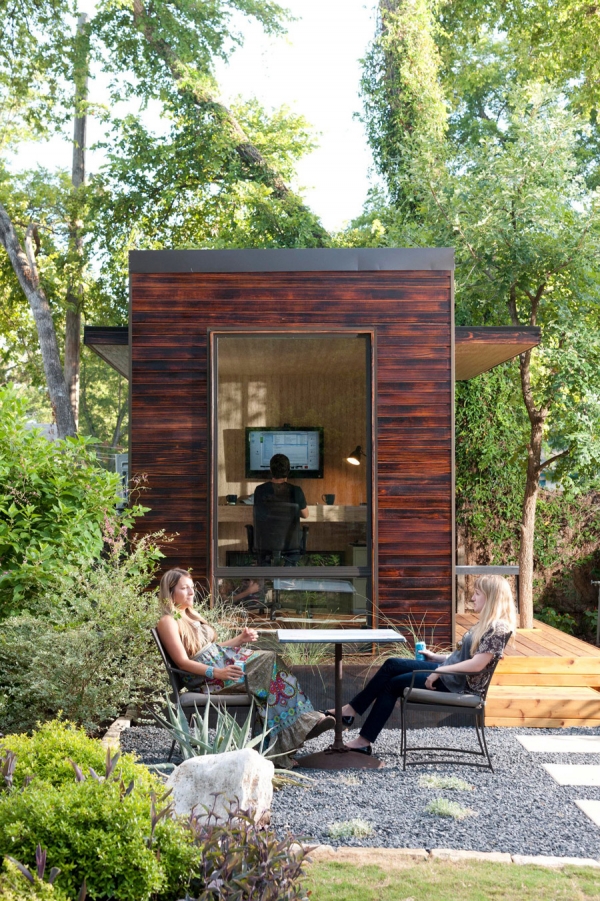 The outside space surrounding this backyard office is phenomenal. It is wonderfully landscaped with gravel, a walkway composed of individual squares, and outstanding greenery. A table and two chairs sit in the space, providing fabulous outdoor seating for quick breaks. The exterior of the office has a couple of gorgeous wooden steps and a lovely wooden porch. We love the inclusion of the tree in the porch, it is a striking and earth-friendly touch. The rectangular shape has dark siding, stunning wood, and a flat roof, fashioning an outstanding appearance.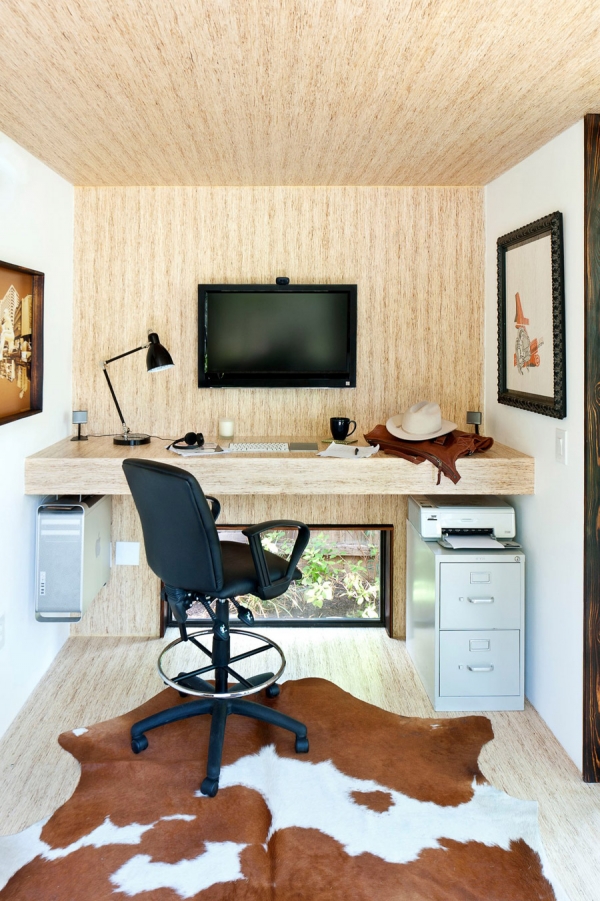 The inside of this backyard office is just as gorgeous as the outside. Fantastic wood fills the room, and a built in desk creates a functional workspace. We love the combination of the cream color and the white, it brings a little coziness to the space. On the desk, there is a lamp and a wireless keyboard. Above the desk, a large monitor is placed on the wall, and on each side of the desk, two pieces of art adorn the wall. The floor window is positively perfect, and the brown and white cowhide rug and black office chair complete this magnificent work area.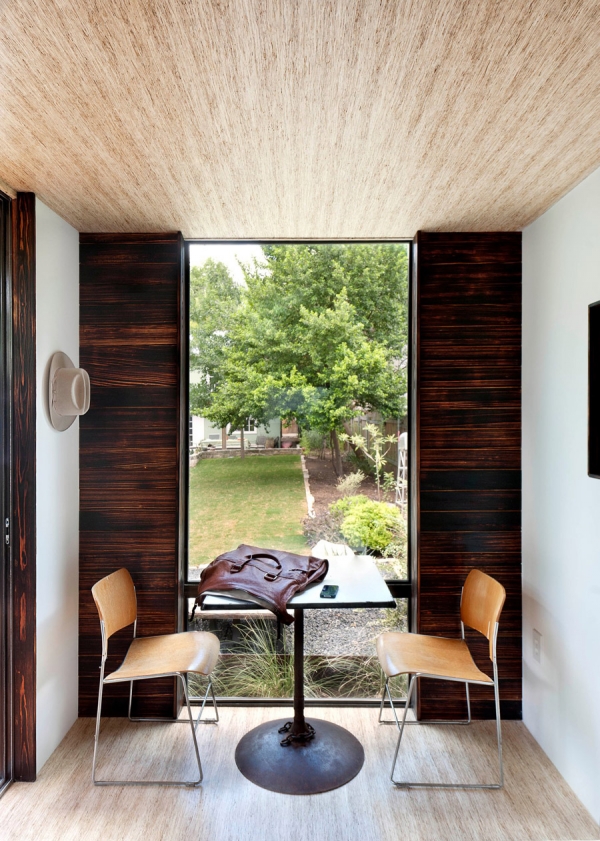 On the other side of this rectangular structure, dark wood adds even more warmth to this amazing backyard office. A large window provides an enormous amount of natural light, and a rustic table with two sleek wooden chairs, supplies a wonderful space to work away from the computer.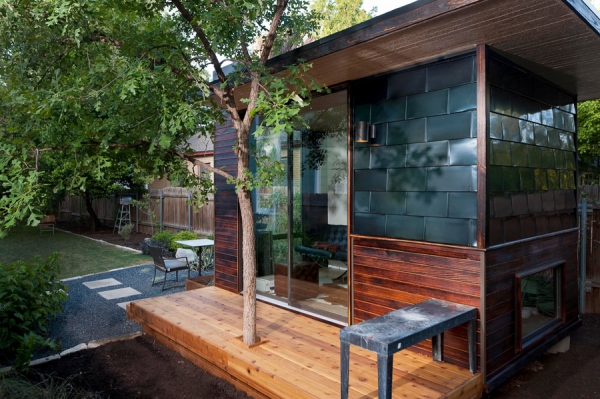 Photos: Blake Gordon
This office is truly amazing. The outdoor area and the interior design are both thoughtful and beautiful, fashioning a remarkable workspace.