This modern office belongs to MIR, located in Bergen, Norway. Its warehouse design is beautiful with its black and white, grays, and bright pops of color.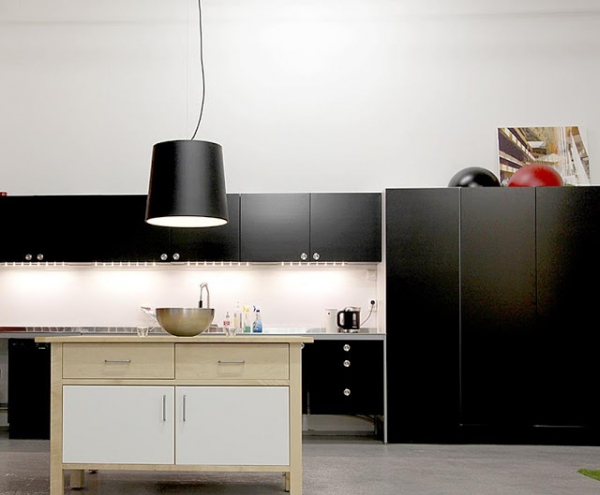 We adore the modern feel of the kitchen. The black cabinets are absolutely gorgeous, and the cabinet knobs are a fantastic touch. The lighting hanging over the island, matches perfectly, keeping with the modern design. The island is absolutely adorable with its delightful white cabinets, and light wood, contrasting beautifully with the black in the space.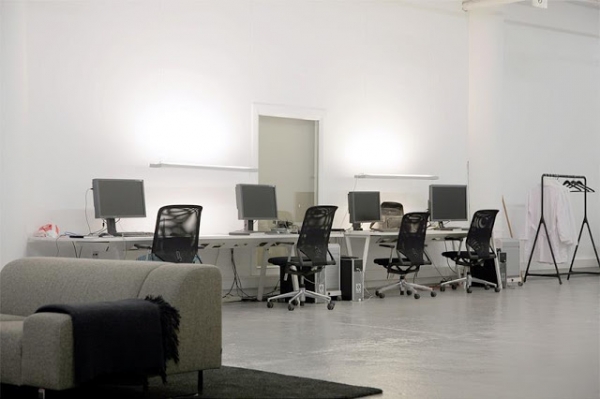 In one area of this modern office, the wall is lined with white desks and ergonomic chairs. The painted gray floors maintain the industrial feel of the space.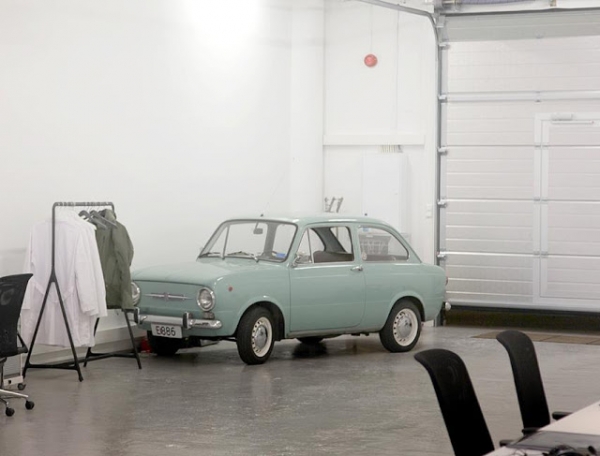 We love the idea of literally driving into work in this modern office. The white warehouse garage door is absolutely stunning, and contributes to the uniqueness and beauty of this impressive space. A rack, sits next to the vintage mint green car, providing a space for coats and jackets.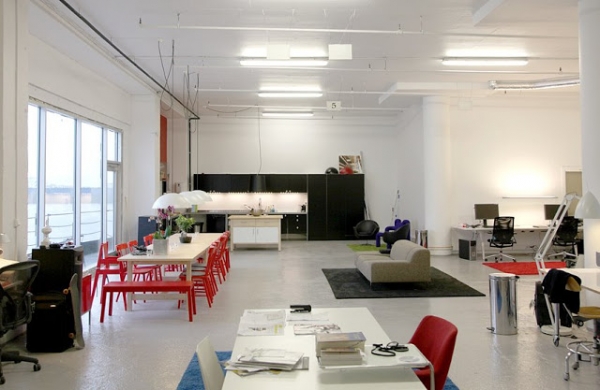 Along with the fabulously high ceilings, large windows contribute to the openness of the space. A long wooden table, with fabulous red chairs and benches, provides space for conferences and offices lunches. A gray modern sofa, placed on a dark gray area rug, sits behind the table. In another area, a white table, with differently colored chairs, sits on a blue rug. On the side, a white desk, with a beautiful white lamp and wooden chair, provides a singular space to get work done. On the other side, another singular space is placed, with a black ergonomic chair.
We love the different sections in this wonderful design. It allows for group work, as well as individual work, in a completely open space. We also enjoy the carefree nature of the modern design, lending itself to a relaxed, but focused atmosphere.
A wonderful modern office.