This home office design is fantastic. It's fun, playful, bright, and full of personality.
Let's begin with the sleek white desk, it has a glass top and wooden legs. The glass brings a bit of elegance to the design, and the wooden legs add interest and a little warmth.
Under the table, a stand-alone cabinet provides storage and brings wonderful color to the area. We are in love with the patterns on the cabinet, the colors are gorgeous.
On the desk, a white container provides a place for pencils and office supplies, and a lamp with a pink and navy blue floral pattern provides lighting.
Adorable knickknacks decorate the desk, and the small plant is a charming touch, bringing a deep green to this gorgeous home office design.
The office chair is white with circular cutouts, keeping the space playful and fun: simply beautiful.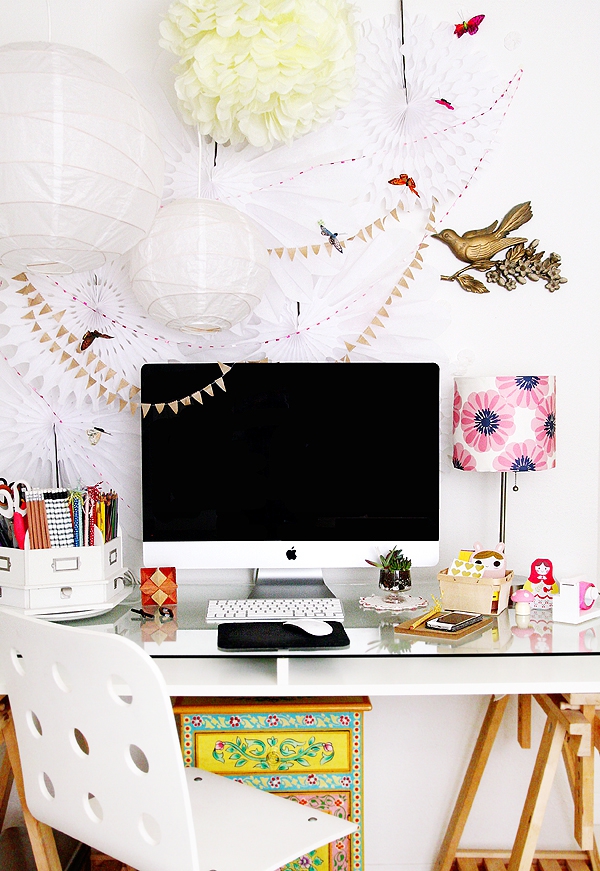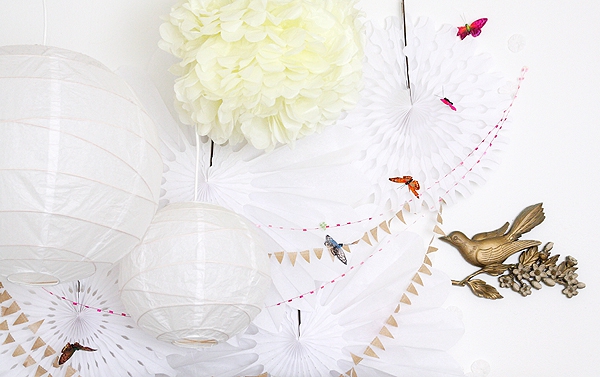 The wall behind the desk is fantastically decorated. It continues the wonderful relationship between the bright white and the pops of color. White paper lanterns and beautiful patterns and décor adorn the space, adding interest and whimsy. We love the touch of cream and brown, it breaks up the white beautifully. Brightly colored butterflies, and a bronze bird with bronze flowers, complete this magnificent wall decoration.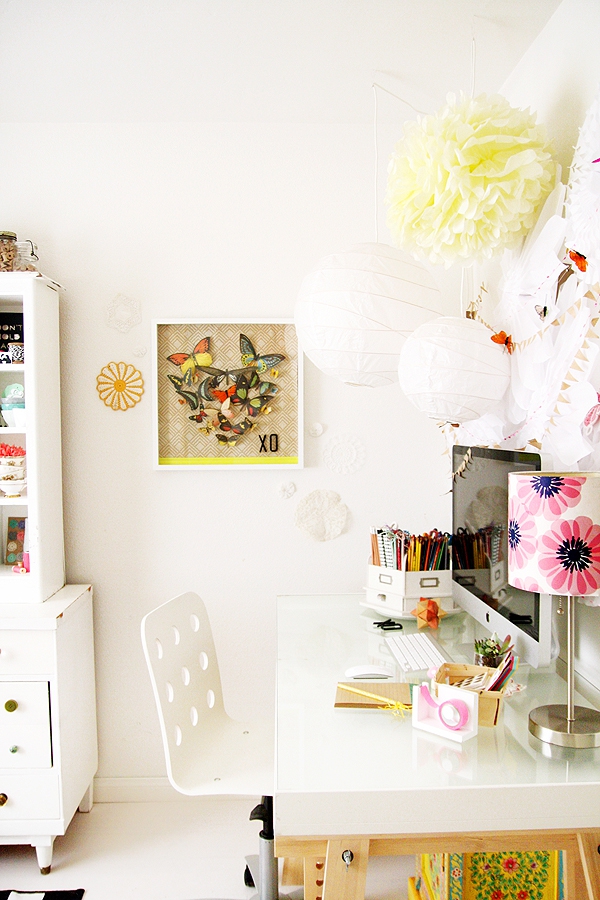 This artwork is wonderful. The butterflies are lovely, adding even more striking color to this cheerful workspace. The pop of orange on the side is great too.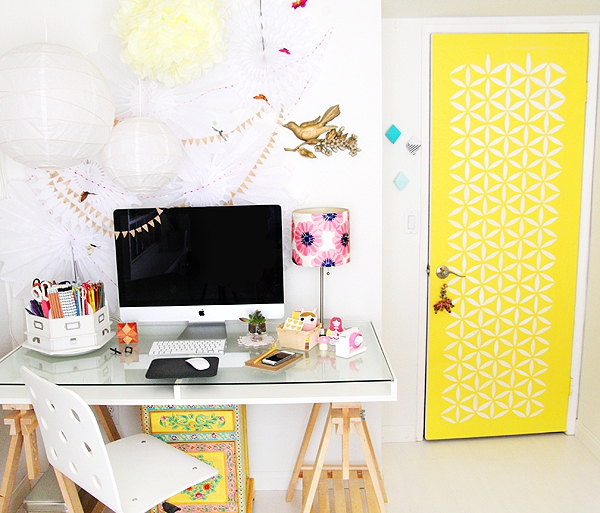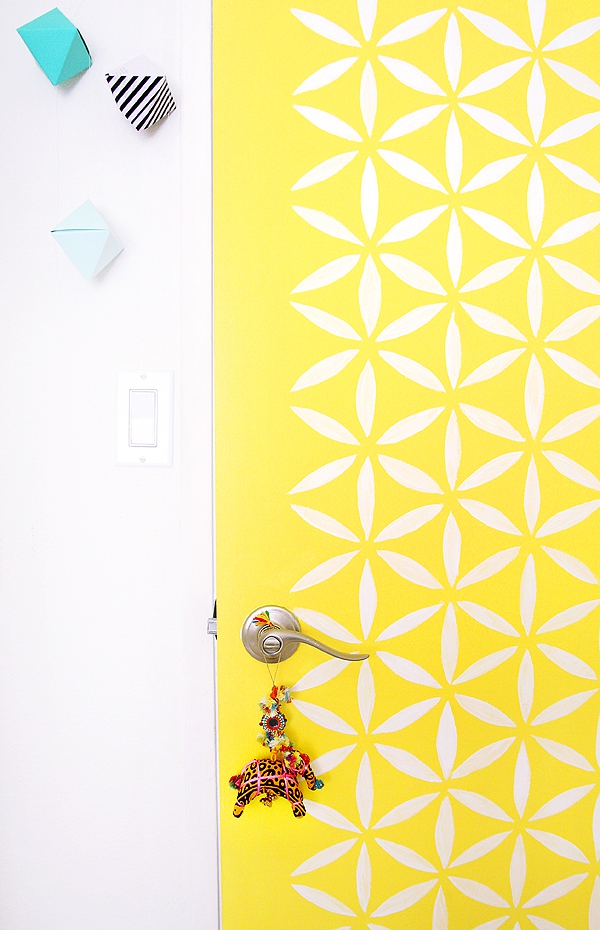 Images found on: Boho Deco Chick (website in Spanish)
This room has a bright yellow door with a white geometric pattern, perfectly complementing this home office design. The door also connects to the yellow in the stand-alone cabinet under the desk. On the wall, pale blue, turquoise, and black and white geometric shapes are placed, bringing even more of a unique personality to this gorgeous workspace.
Do you like this home office design?