There is a fantastical edge to this distinctive design from British designers Young & Battaglia. Fresh, bold and refined in their approach, the designers articulate new avenues in décor design with their rendition of suspended lighting fixtures. Drawing on the intricate sensibilities of classical detail and the simple sensuality of industrial innovation, this unique pendant lamp leaps across time and style to create an intriguing vocabulary for contemporary décor and design.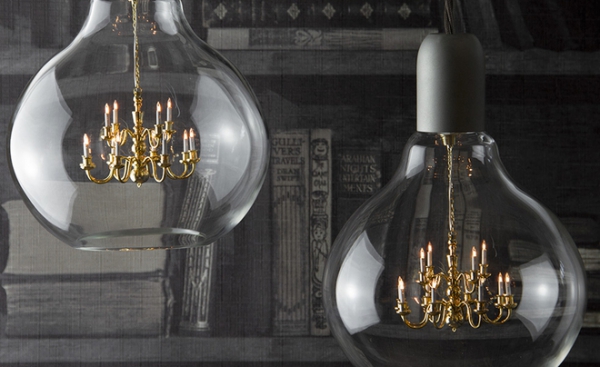 The design introduces a miniature King's chandelier into an Edison style hand-blown bulb, initiating conversations into the indulgent and the purposeful in a single stroke. Measuring 6 inches in diameter the bulb encases the elaborate in a sinuous simplicity, refracting light to add new dimensions and effects. Satin chrome fittings offer a soft and elegant finish that ties the two distinct elements into a harmonious whole, suspended off a 2 meter braided silken cable and ceiling rose that round up the design.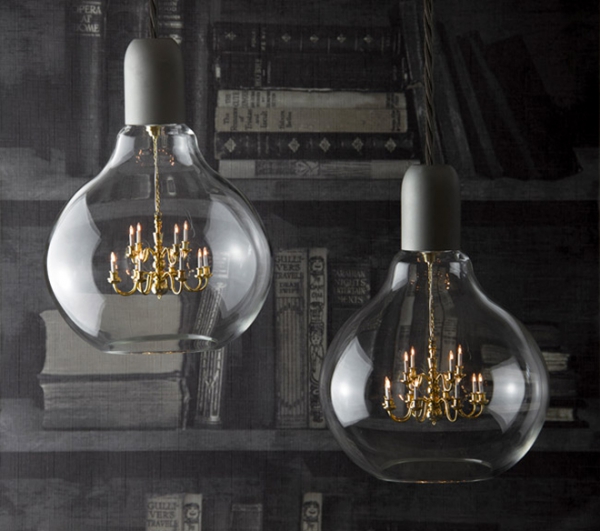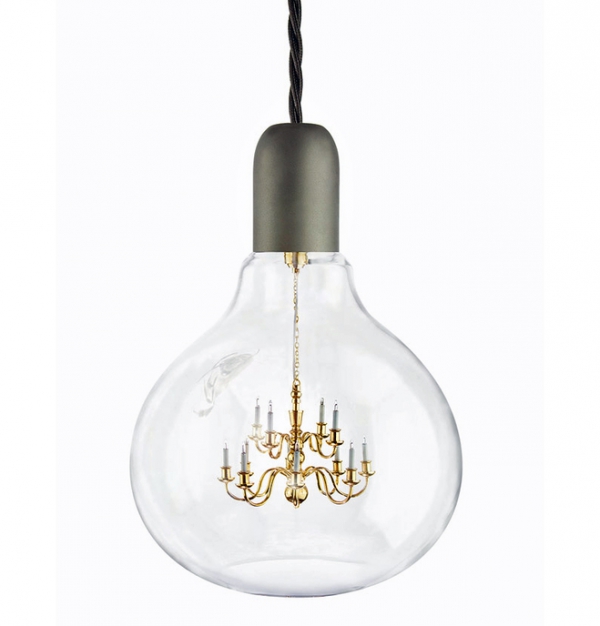 Suitable for use as a standalone accessory or in clusters, this unique pendant lamp brims with potential and possibilities. Its medley of inspirations ensures it fits into any scheme and décor with effortless ease, enhancing and upgrading your space.