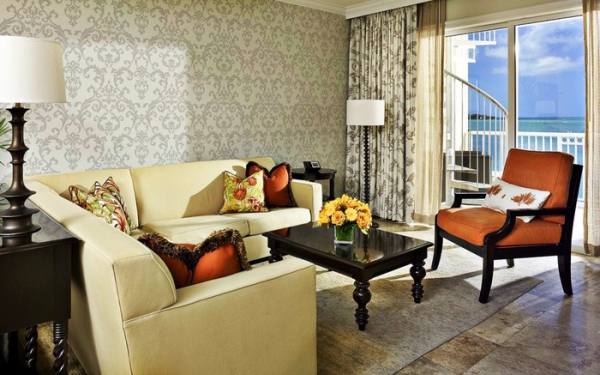 Online retailer PIXERS, specializing in wall murals, wallpaper and finishes, brings a unique catalog of ideas and solutions to inspire your spring overhaul. A simple and effective way of bringing new, fresh vibes into your home, these wallpapers draw on Spring and this time of year for motifs and colors to hit the right note.
PIXERS takes different architectural tastes into consideration, articulating these spring wallpaper designs in 4 distinct styles – classic, shabby chic, Provencal and Scandinavian.
The classic styled designs turn to rhythm and symmetry to lend them their distinct look and aesthetic. Using floral or geometric motifs, repeated in harmonious sequences, these wallpapers are evocative of Baroque and Rococo style of architecture, which they borrow from liberally.
The shabby chic designs on the other hand are based on a hint of unpredictability. Utterly vintage in character, these spring wallpaper designs reinterpret floral motif sequences to arrive at a delicate balance between feminine motifs and colors, and masculine symmetry. Pink and turquoise are the colors of choice for these designs.
Delicately French in vibe, the Provencal designs are great spring living room decorating ideas for homes which seek to balance out modernity with tradition. Breathing a coziness typical of warm cottages into the space, these designs use lavender, dried herbs and bold graphics to add a touch of contemporary rustic.
The Scandinavian prints, on the other hand, float in pastel shades that bring a modern eclecticism to the use of familiar motifs and to the geometric compositions on offer.