For year-round brilliance in your living room, bursting with the zest and intricacy of the natural realm, borrow a little inspiration from spring! Invigorated by the bursts of life and zest that is characteristic of this time of year, spring inspired décors and schemes bring fresh vibes and motifs to your space, experience and lifestyle. From design to detail, draw on the bounty of nature to uplift and upgrade your living room. Here are 3 simple spring living room decorating ideas to get you started.
Choose bright and colorful wall décor
When imbibing the spirit of spring into your space, go bright and cheerful, celebrating the multihued expressions of nature. You can borrow and splash a riot of color onto your walls, instantly animating your living room with vibrant artwork and wall finishes. Alternatively, for a more understated look, turn to spring inspired motifs and visuals, exploring these in either vivid or pastel colors – as per the flavor of your living space.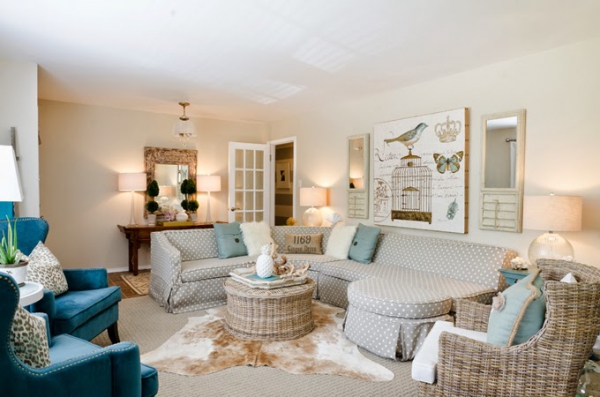 Designed by Brittany Morgan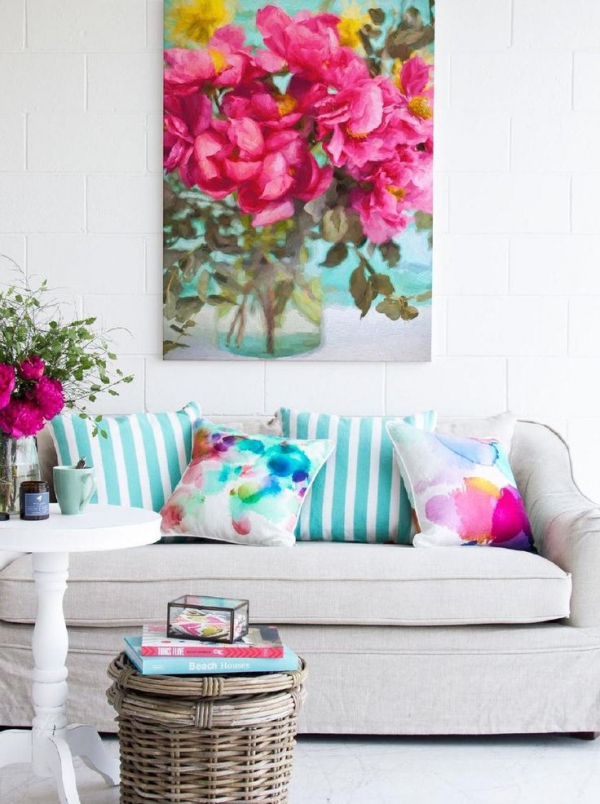 via Urban Road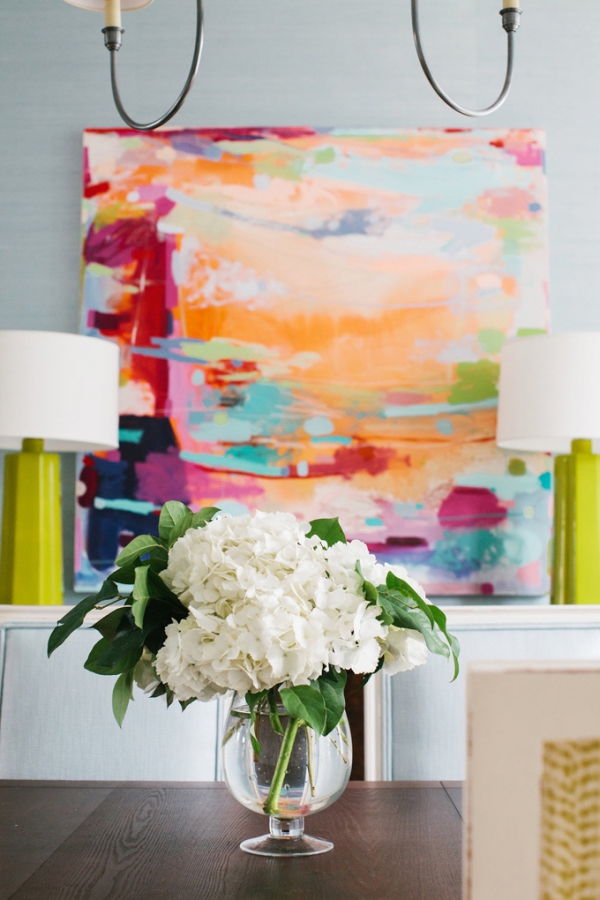 Designed by Anna Matthews
Use floral fabrics
Floral fabrics are integral to a spring inspired décor, bringing a classical elegance that can be tuned to look as retro or as contemporary as you like. From sofa upholstery, rugs and curtains to fine touches and accessories, start your spring living room decoration by adopting floral patterns of a suitable color, scale and style. Bolder fabrics and patterns can be balanced out by solid color washes and minimalist designs, while more intricate patterns can be overlaid to arrive at your very own signature.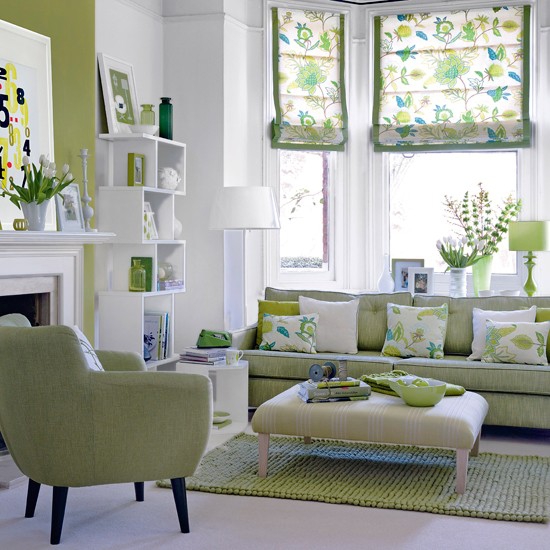 via House to Home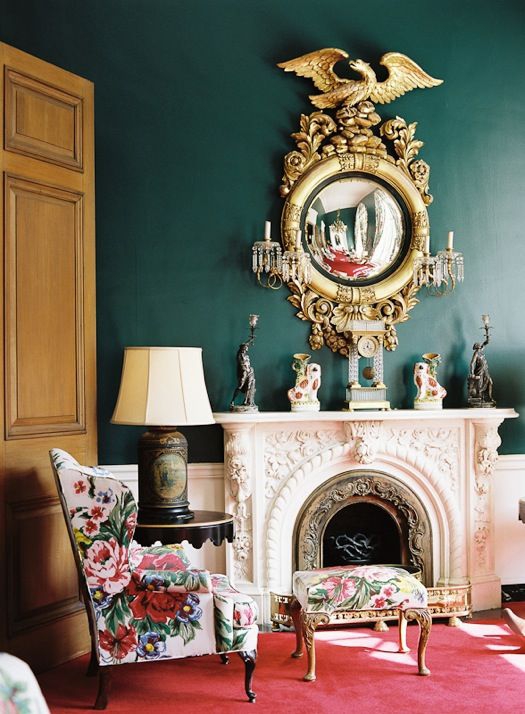 via Matchbook Magazine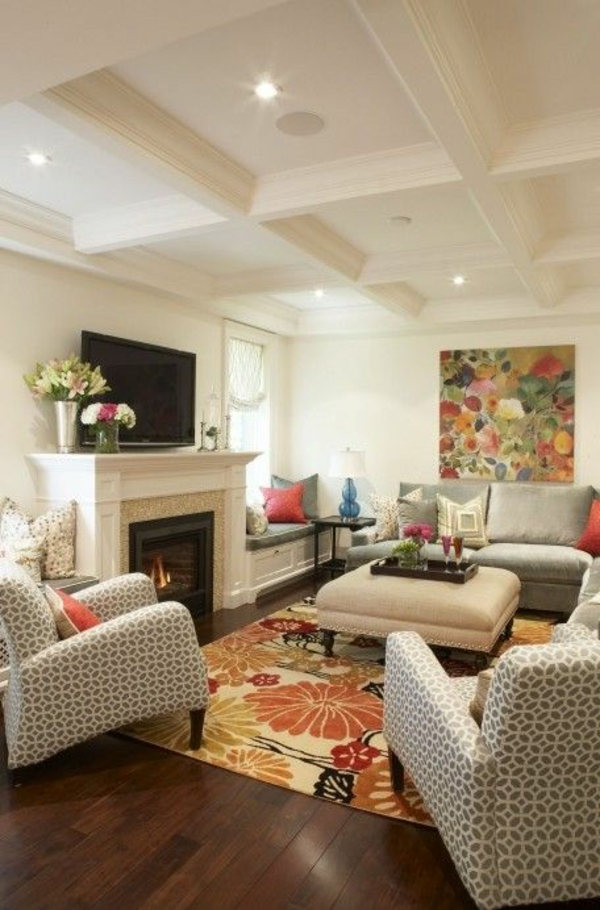 Designed by Meredith Heron Design
Add decorative accessories
God is in the details! Round off your list of spring living room decorating ideas with nature inspired finishes and accessories. Move beyond bring natural impressions to bringing hints of nature indoors – fresh cut flowers, indoor planters, green walls and even a quaint novelty rug will upgrade your décor from being inspired to being inspiring.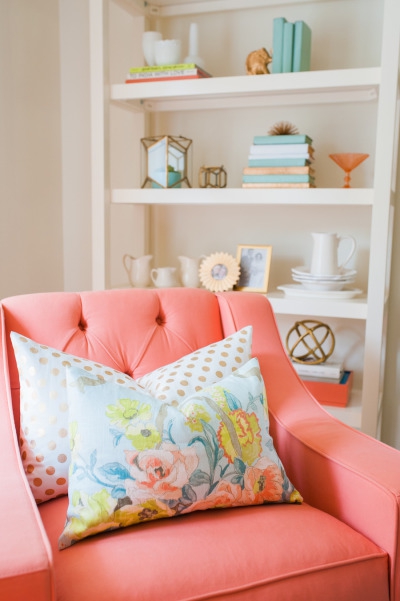 Designed by Caitlin Wilson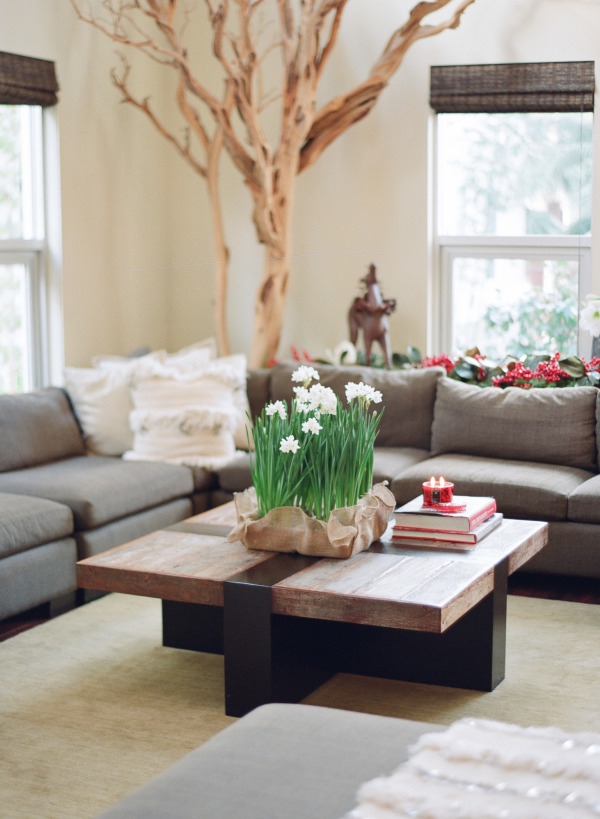 Photo: Elizabeth Messina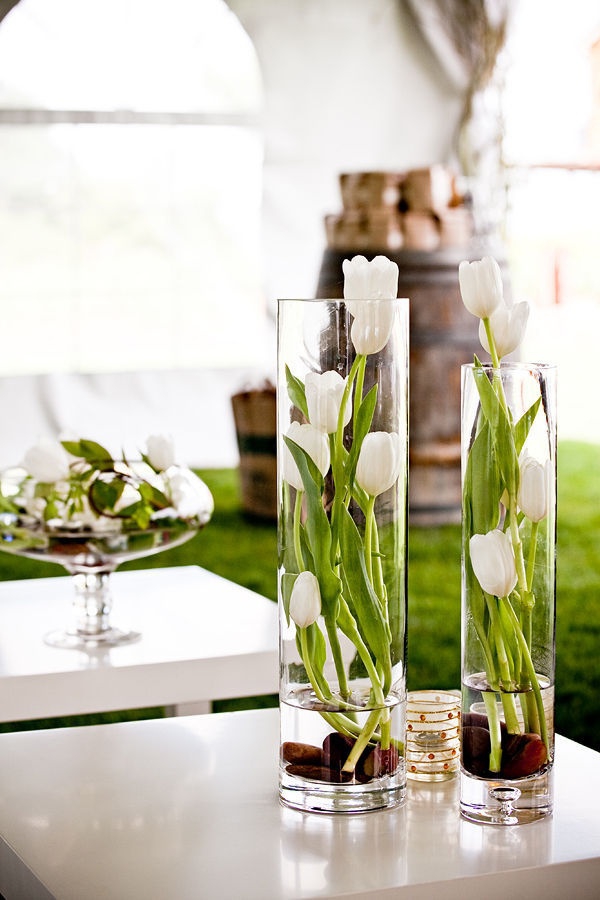 Photo: Lauren Brooks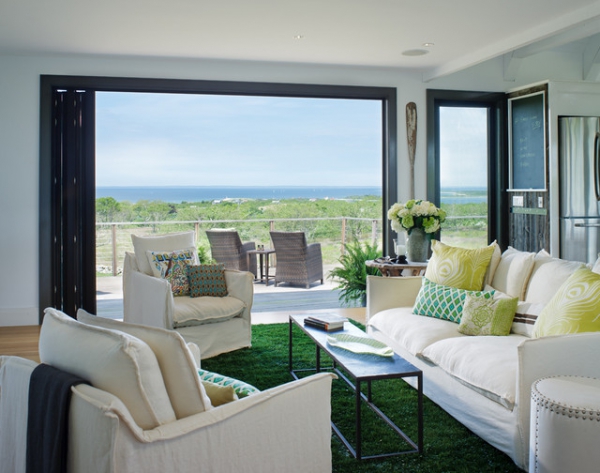 Designed by Eck MacNeely Architects inc