We have some fantabulous living room decorating ideas for you today. We're going to go into detail about some of our favorites, so be sure to let us know what yours are in the comments section.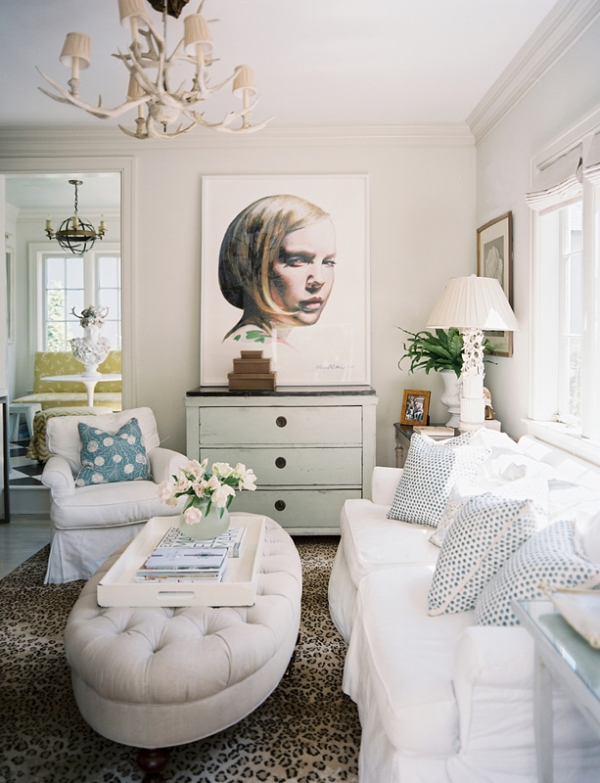 Polka dots and leopard print, oh yes, we think we're in love. The white sofa, the worn dresser, and the fabulous portrait, look perfect together. The ottoman used as a table is a wonderful touch, and we adore the cream flowers, and antler ceiling light. The sun bathes the room in light through the large window, and the deep green plant is lovely.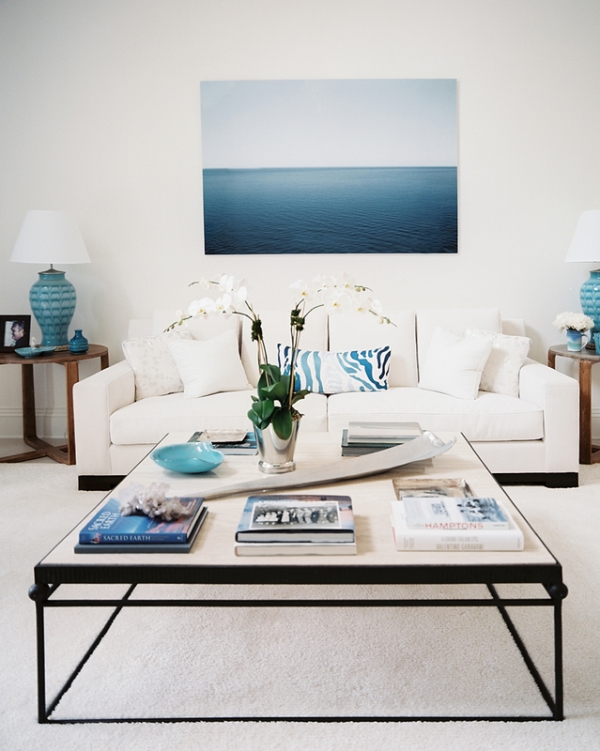 Honestly, we picked this one because of that gorgeous photograph on the wall. We kind of want to jump in it. But other than that, we love the way this bright white room is surrounded by different contrasts. The black at the bottom of the sleek white sofa, the black in the table design, and the gorgeous wooden tables, frame this space perfectly. It creates a cohesive and polished design, not to mention beautiful.
This one has our name written all over it, so of course, out of all of the living room decorating ideas, it is our favorite. It has black and white, with a touch of brown, a bit of boho chic, and large windows. We'll take two. The fur and the gold accents add a dose of glamour, and color is added through the greenery, the décor, and the accent pillows.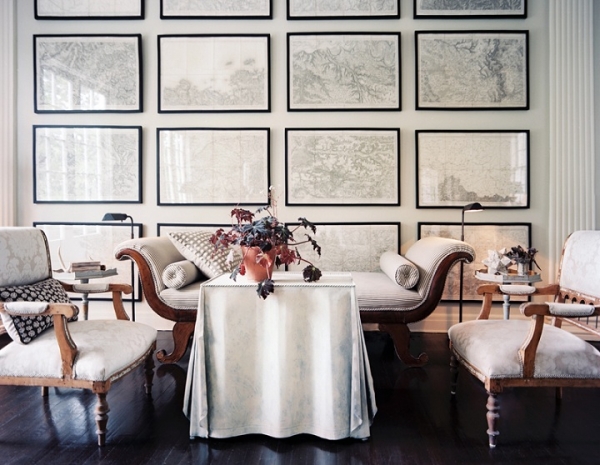 This one we love because it is stunning and unique. The symmetrical drawings add a significant amount of interest, the dark hardwoods are breathtaking, and the furniture is just sublime. This space has an insane amount of glamour, but it approaches it in a different way. It's a little more restrained. The wooden bench is gorgeous, and the touches of color are luscious: simply phenomenal.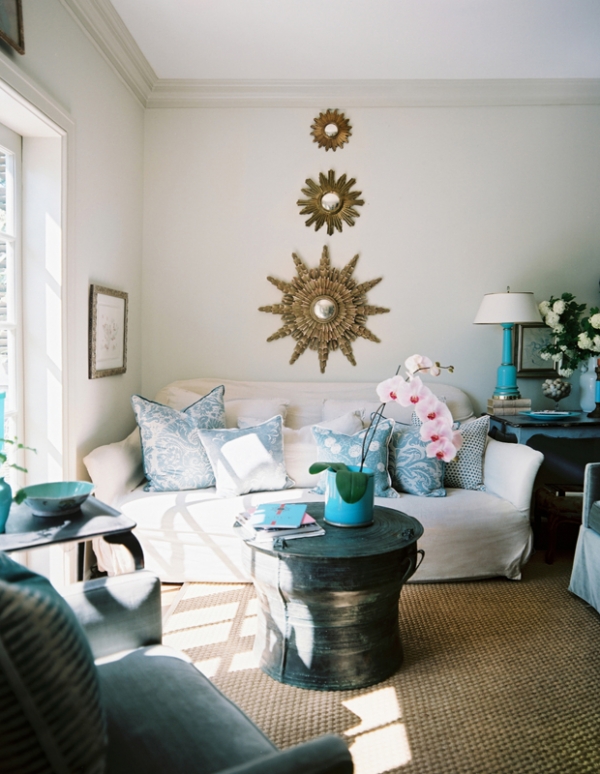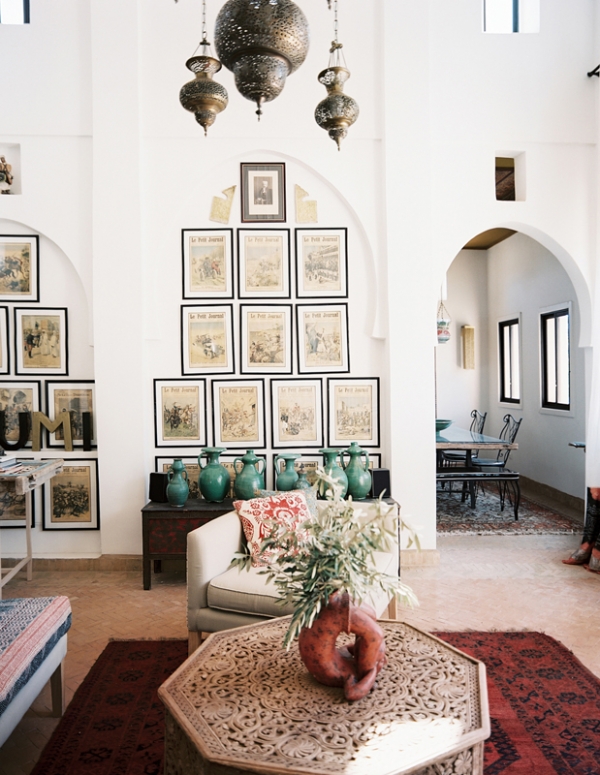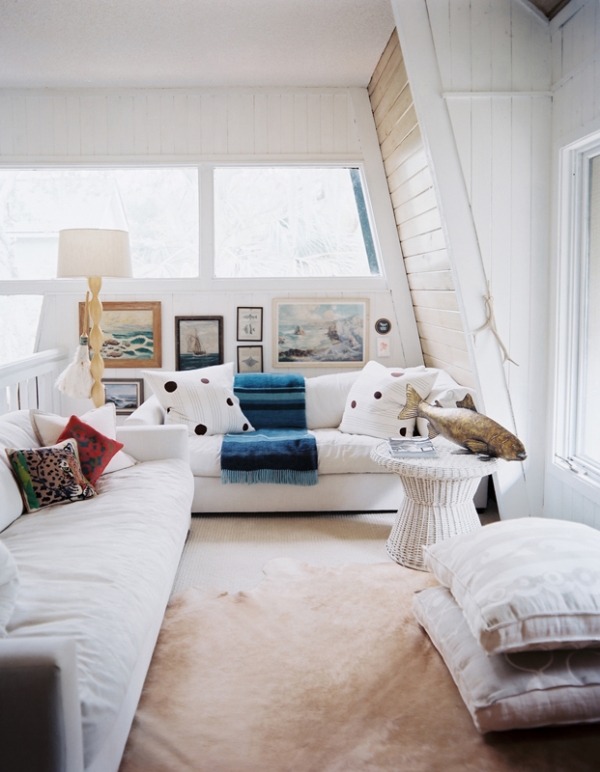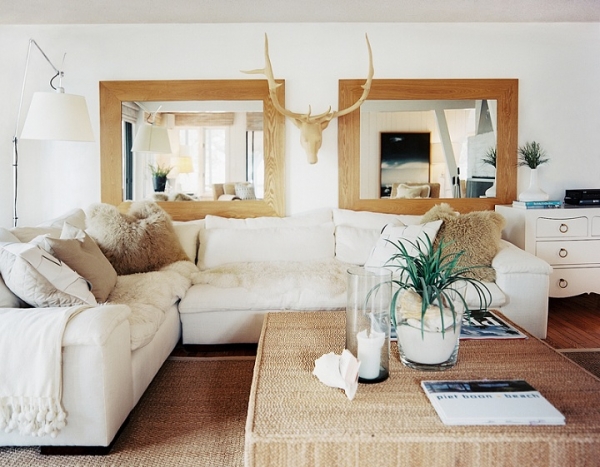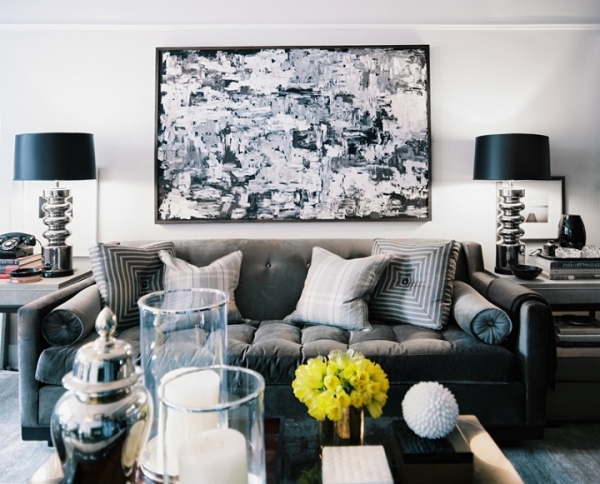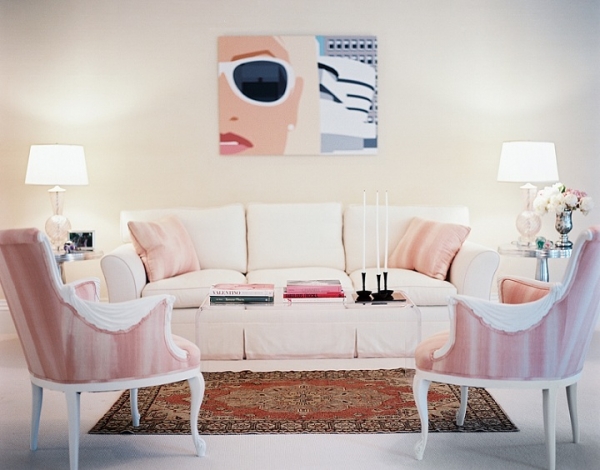 Images found here